Stop Settling For Overwhelmed
I have some news. Two things, actually.
First, an announcement. What used to be called the Enjoy Your Life Course has a new name!
After talking with many of you, I realized that "Enjoy Your Life" was just too vague. So, we decided on a new title that is a lot more focused & tells you exactly what you're getting with the course. You ready? Here it is!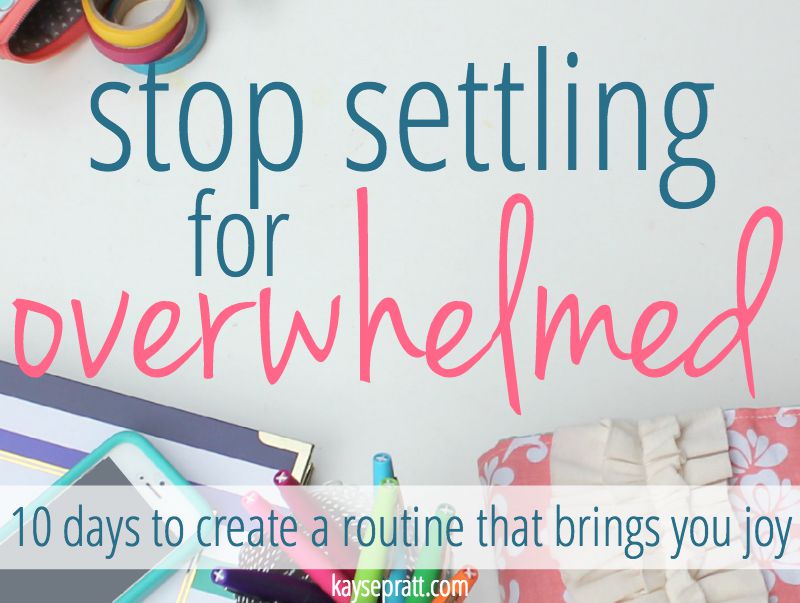 Do you like it? I love it. That's the whole point of the course – putting an end to living overwhelmed & learning to embrace your season by creating a plan that actually works for you and your family. Squee!!! I'm so excited!!!
Second, to celebrate the new name, we're gonna have a flash sale! Stop Settling For Overwhelmed is normally $17.99, but is on sale for just $10 RIGHT NOW through Monday! So, for the price of two coffees, you could walk away with a personalized daily plan that will restore joy and eliminate that awful overwhelmed feeling. Sound good??
If you haven't joined us yet, now's the time! The next session of the course will start on Monday, September 21st!
Oh wait! I have THREE things to tell you!
I'm also adding a brand new feature to the course – 10 days of live encouragement and Q&A on Periscope! This session of the course will begin on Monday, September 21st, and each day I'll be scoping with you on that day's topic! We'll talk about priorities, planning, schedules, and more. You'll be able to interact with me right on Periscope, ask whatever questions you want, and we can talk about it all! I'm super excited about this new addition to the course!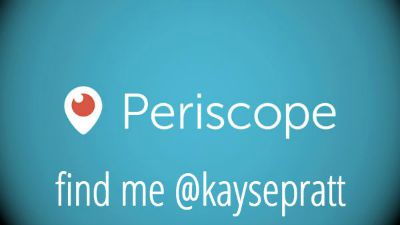 (If you're not on periscope yet, you can simply download the free app for your phone. It's a live video app that allows you to chat and interact with me while I broadcast live! Each video stays up for 24 hours, and it's a lot of fun. And don't worry – no one can see you if you're watching! So yoga pants and a messy bun are totally legit.)
Woohoo! Each session of the course so far has been SO much fun. I've loved chatting with those of you who have taken it, and helping you make a plan that actually works for you and your family. We don't HAVE to live overwhelmed! I'd love to walk you through creating a routine that restores your joy and quiets your stress!
PLUS, join me on Periscope Wednesday (9/16) at 1pm PST/4pm EST for a quick overview and Q&A!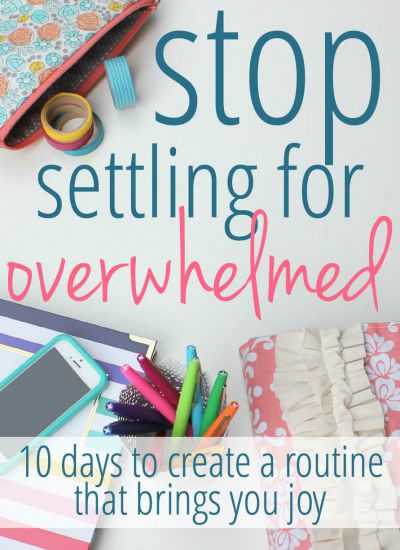 P.S. Want to be an affiliate for this course? Simply sign up here & earn 40% on every sale you make! Woohoo, free money!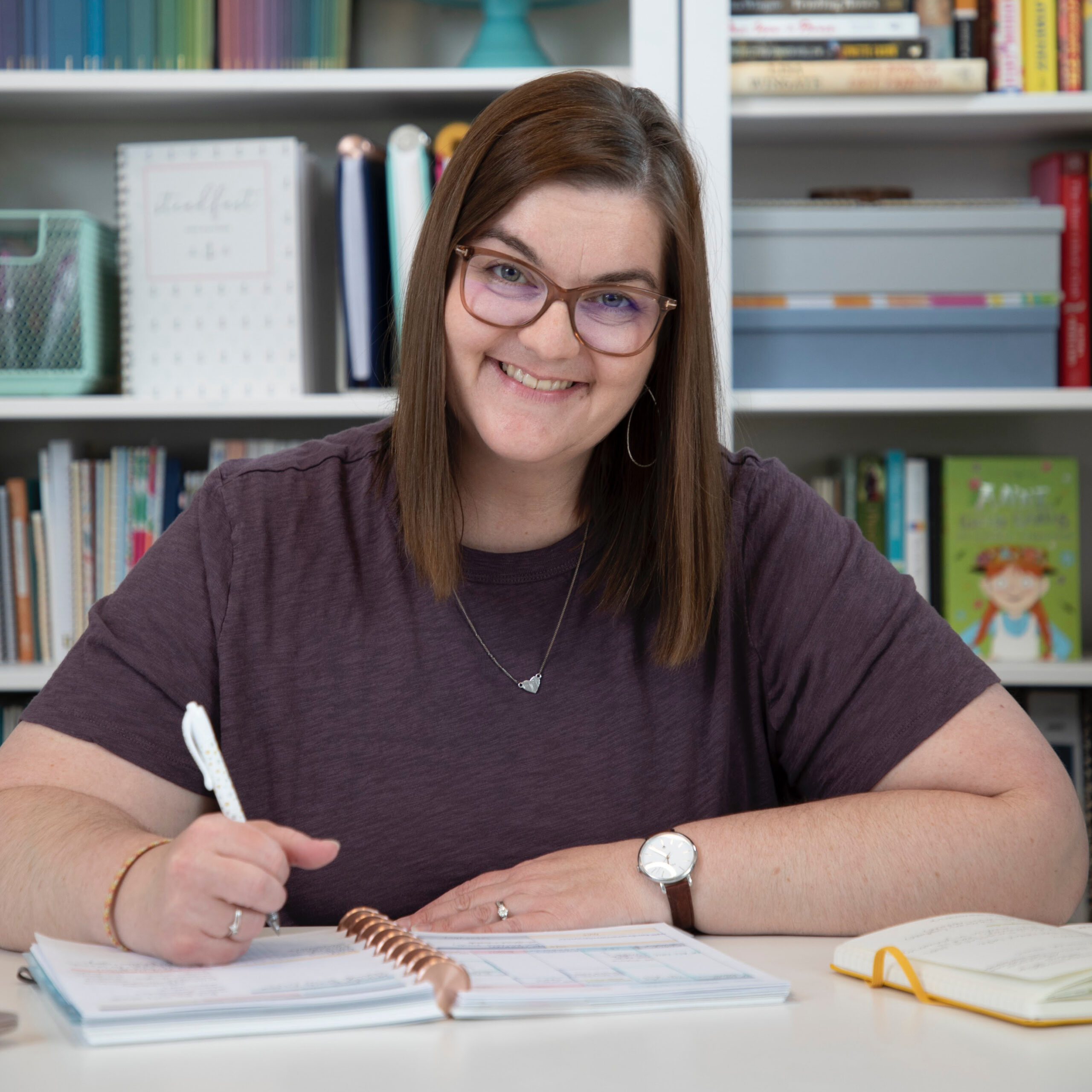 Kayse Pratt serves Christian women as a writer + designer, creating home + life management resources that help those women plan their days around what matters most. She's created the most unique planner on the market, helped over 400 women create custom home management plans, and works with hundreds of women each month inside her membership, teaching them how to plan their days around what matters most. When she's not designing printables or writing essays, you'll find Kayse homeschooling her kids, reading a cheesy novel with a giant cup of tea in hand, or watching an old show from the 90's with her husband, who is her very best friend.