The "Eat Whatcha Got" Meal Planning Method!
This is my single most efficient meal planning method – and we call it "Eat Whatcha Got!"
It's pretty self-explanatory – we eat what we have! But the key to this meal planning method is in the inventories.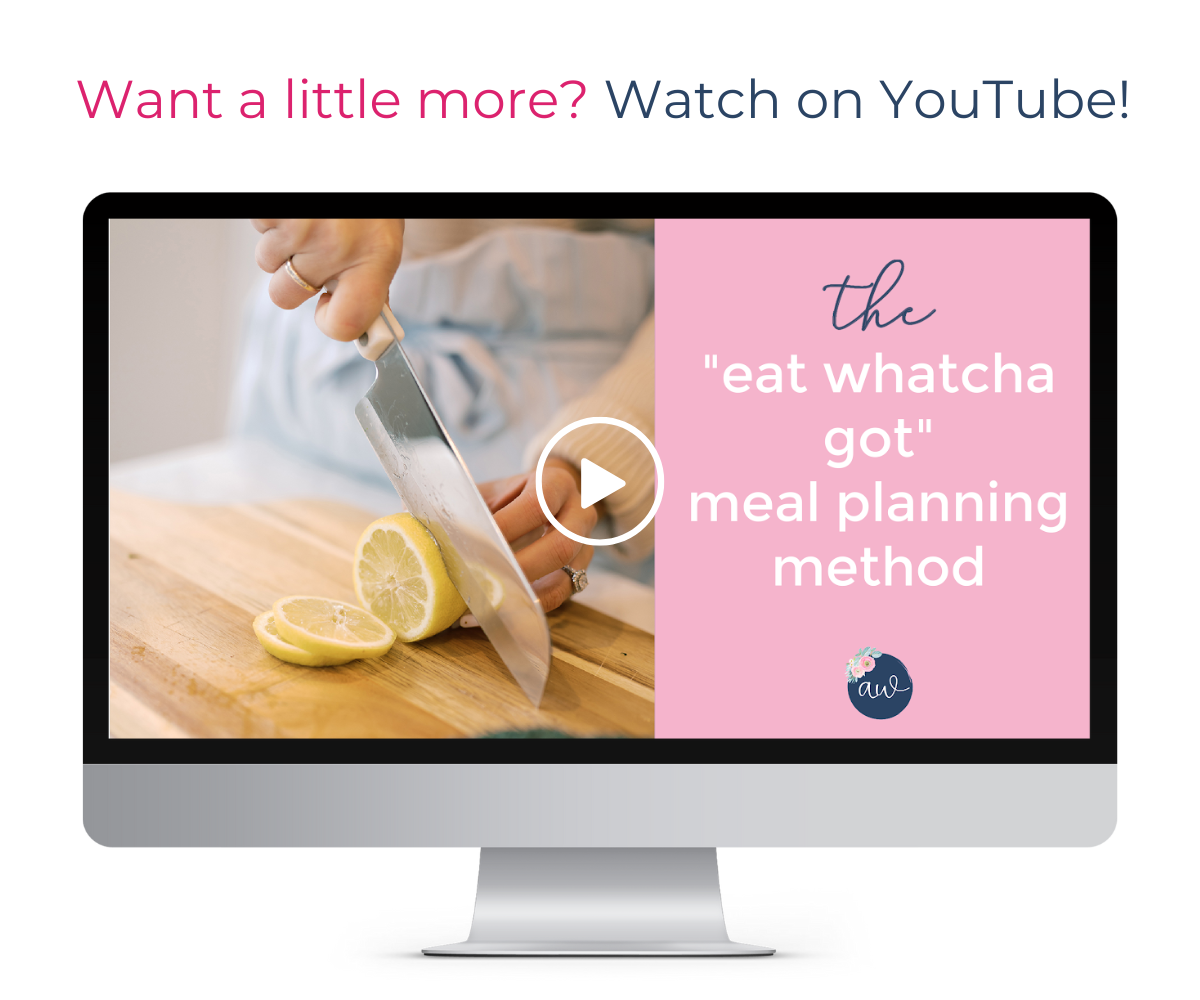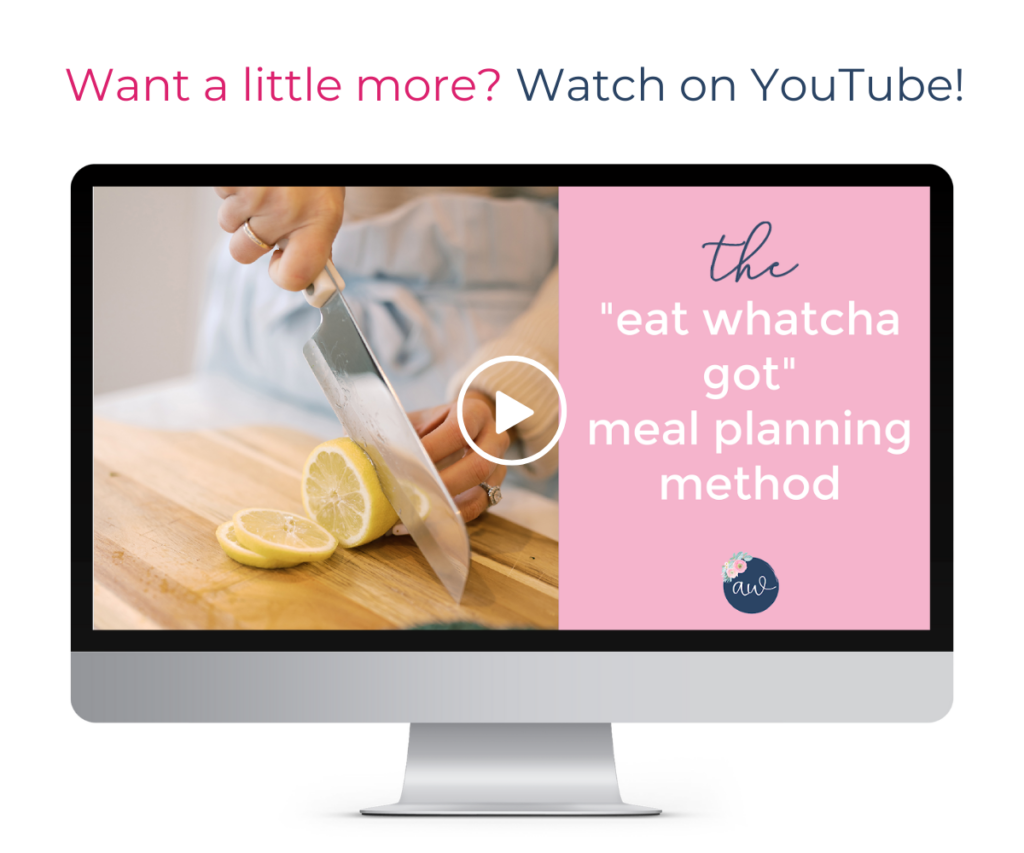 To get started, I simply look at what food we've got in our home. I make a comprehensive list of what's in the fridge, freezer, and pantry, and then lay everything out where I can see it all at once. Then, I start combining ingredients to create meals!
For example, maybe we have cheese and bread in the fridge, and a bunch of different cans of soup in the pantry. I can plan a soup + grilled cheese night where everyone gets to pick their own soup!
Or maybe we have quite a few marinades in the pantry, and some chicken breast in the freezer. That's an easy crockpot meal, and I can steam some frozen veggies to go along with it!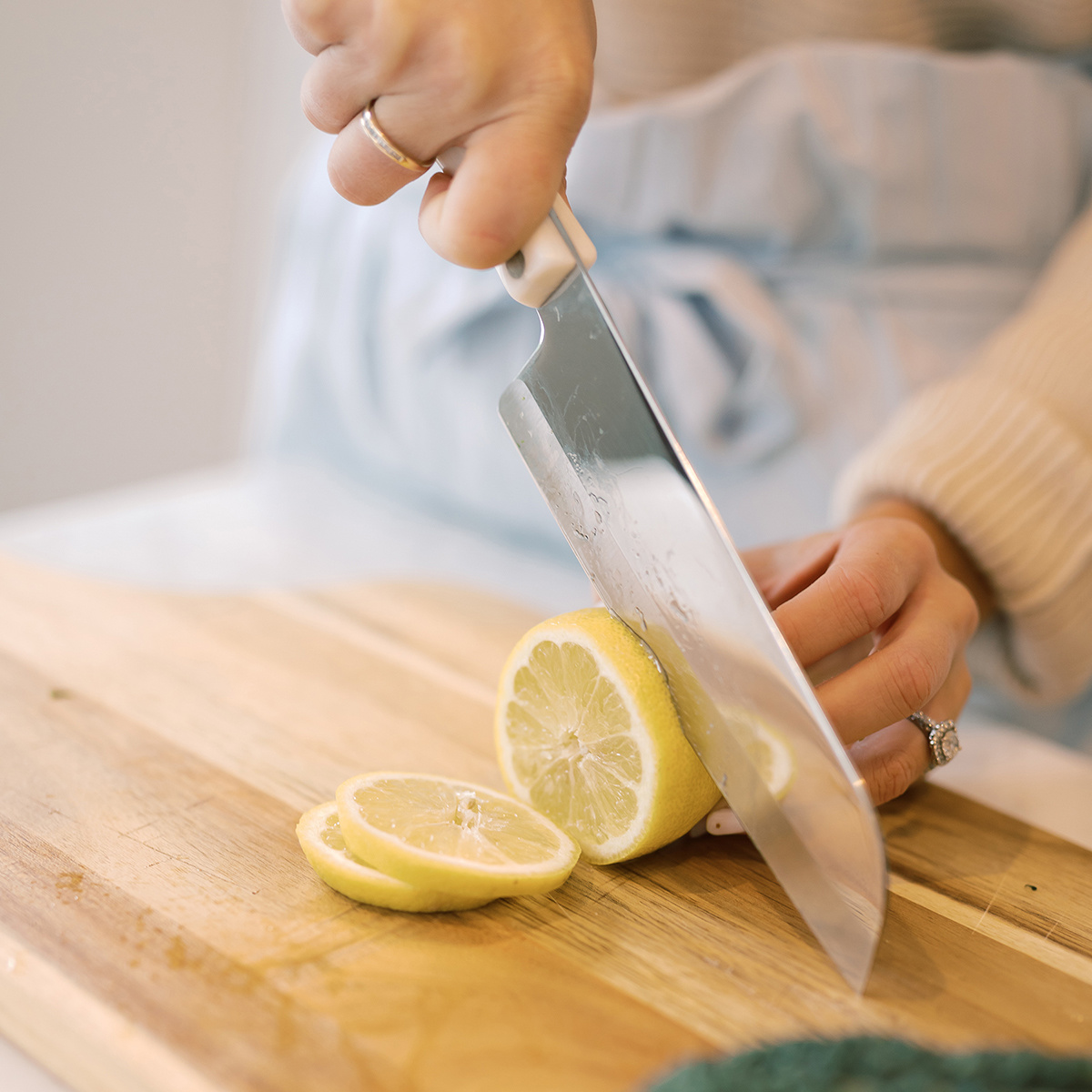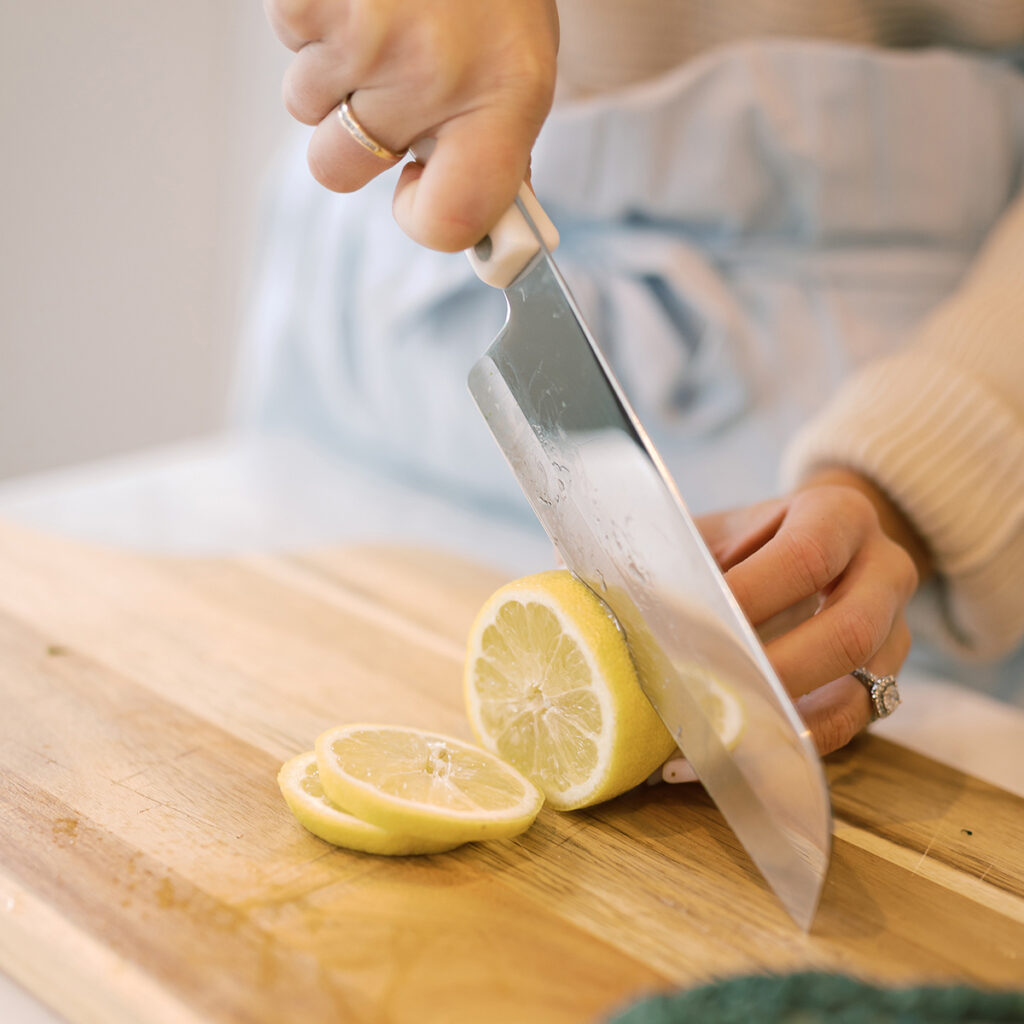 Staring into a freezer or pantry when it's time to make dinner is a frustrating way to try and figure out what to cook! But when every possible ingredient is written out in plain sight, it's much easier to put things together to use up what you've got, and create yummy meals without having to go to the grocery store again.
We often use the Eat Whatcha Got method toward the end of the month when our wallets aren't as full as we'd like them to be, and it always, always helps us get to the next month without regretting our financial decisions!
This method saves TIME: I don't have to spend hours pouring through cookbooks or scrolling through Pinterest. I'm literally planning with what's right in front of me. It takes five minutes. Max.
This method saves MONEY: I'm not shopping for new stuff, except the peripheral items that we might need (a veggie here, some dairy there, etc.). But the majority of the ingredients are coming from my pantry and freezer, so my shopping list (and bill!) is minimal.
Also worth noting: When I do need some new recipes, or ideas for what to make with the things I have in my pantry & freezer, I have a few favorite recipe sources that I always come back to.
Our Anchored Life Club meal plans – Inside our membership, we provide family-friendly recipes divided into four categories: Quick & Easy, Crock Pot, Instant Pot, and Freezer Meals. Plus a list of Family Fun Night ideas (like National Pancake Day!). In that collection of recipes every month, I can always find something that is easy to make, healthy, and I know my family will love.
Pioneer Woman & Dashing Dish – These two recipe creators are total opposites, but I love their food equally. When I need something hearty and traditional, I open up my Pioneer Woman cookbooks. When I need something super healthy and clean, I open up my Dashing Dish cookbook. I have tried everything from this cookbook, and it's all been amazing (especially for being grain-free)! Need a few more ideas? You can see all my favorite cookbooks here.
We also do a smaller version of this method for Sunday dinner each week – we call it a YOYO dinner. YOYO stands for You're On Your Own, and my kids love it!! They can make themselves anything they find in the kitchen, and I'm off the hook for cooking that night. It's a win-win all the way around!
Ready to use the Eat Whatcha Got method in your own home?
Grab our FREE Meal Planning Cheat Sheets! They include a worksheet to help you take inventory and make EWG plans, plus more!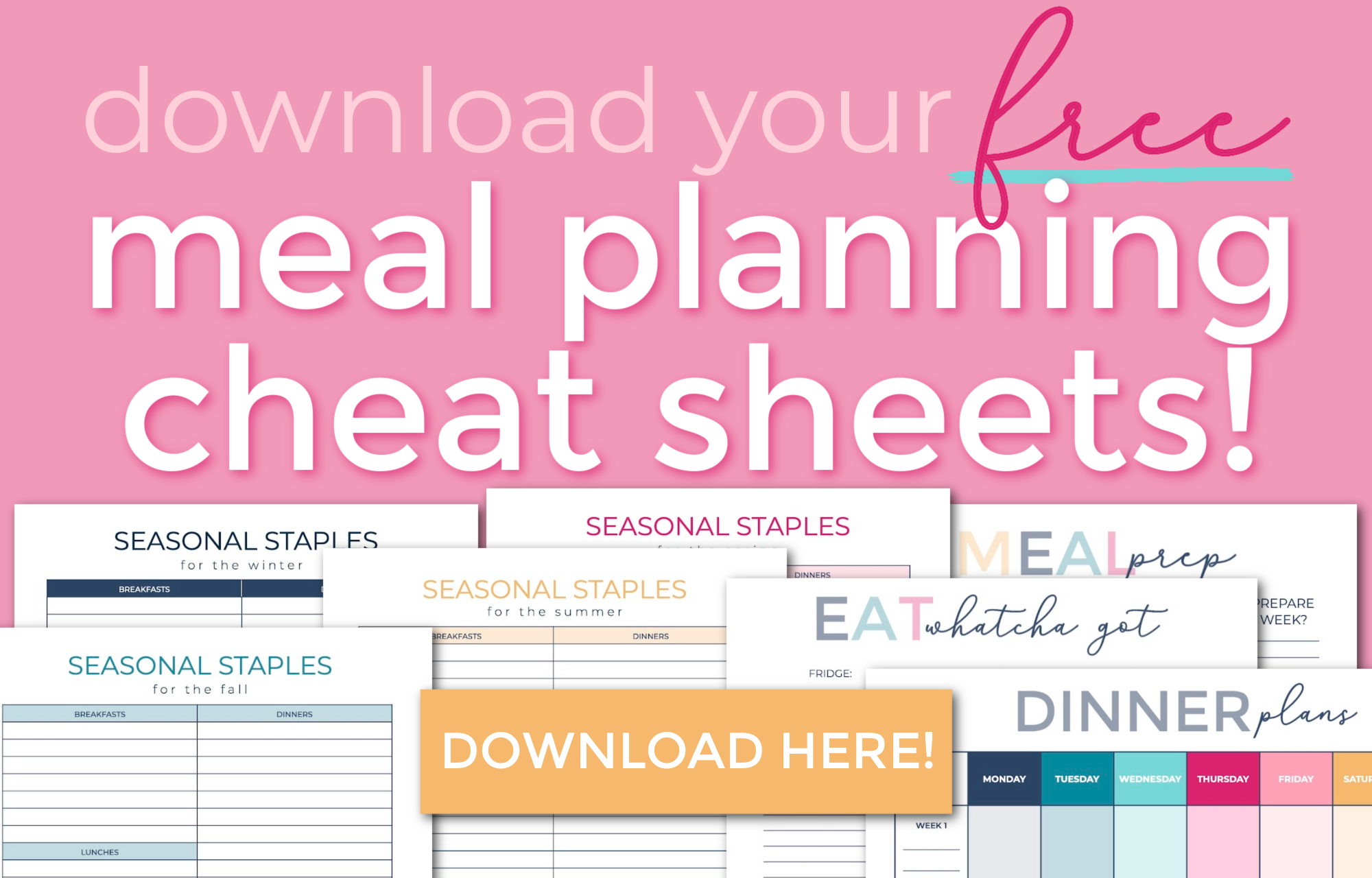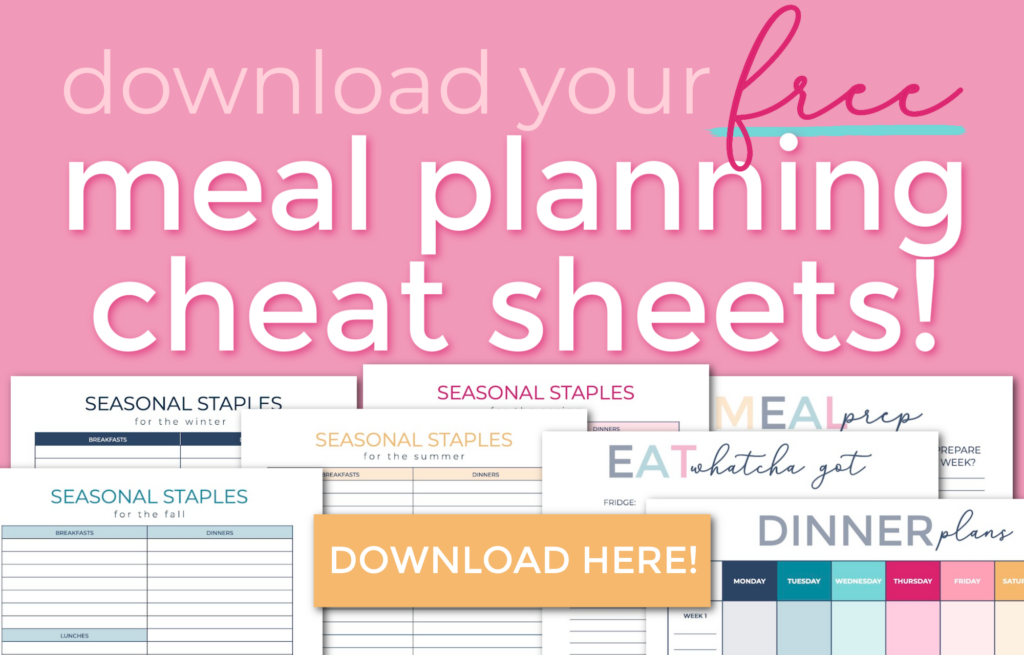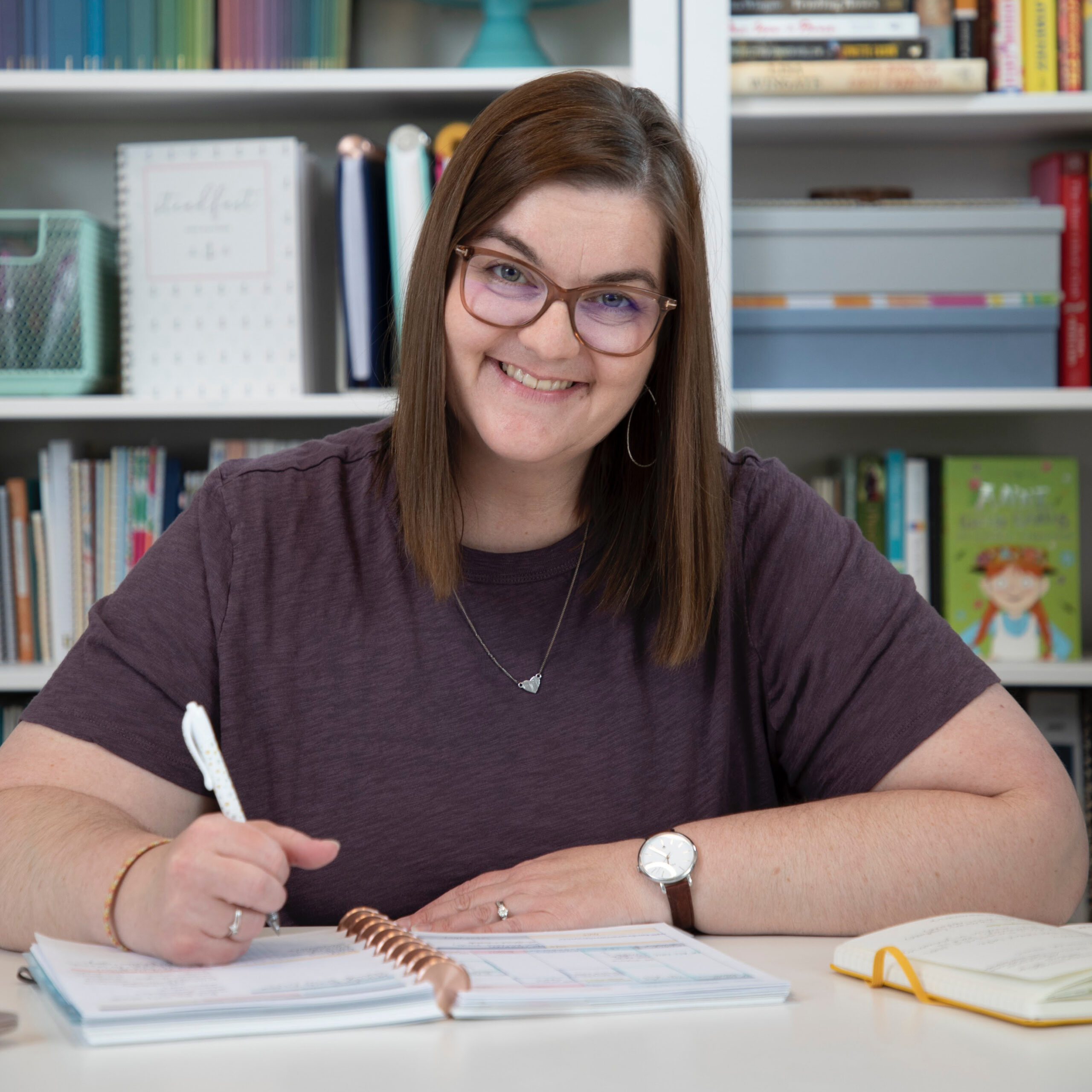 Kayse Pratt serves Christian women as a writer + designer, creating home + life management resources that help those women plan their days around what matters most. She's created the most unique planner on the market, helped over 400 women create custom home management plans, and works with hundreds of women each month inside her membership, teaching them how to plan their days around what matters most. When she's not designing printables or writing essays, you'll find Kayse homeschooling her kids, reading a cheesy novel with a giant cup of tea in hand, or watching an old show from the 90's with her husband, who is her very best friend.