The ONE thing you need to do before you start planning
There's nothing more fun than getting a new planner, opening it up, and getting out your favorite pens to start planning!
(Alright, I'm sure there are SOME things that are more fun, but getting a new planner is up there. 😉)
Today I want to beg you to actually NOT do that.
Do NOT just open your planner and start making new plans.
Do NOT go to town with those favorite pens and highlighters.
Just hold it for a second, because there's something you ABSOLUTELY MUST DO FIRST, before you ever start planning!
Reflect + Refresh!
Listen, it's really easy to rush into a new planner – and a new season – full steam ahead. We've got commitments, appointments, responsibilities, and more. We just need to figure out how to manage them all, right?
Wrong. So very wrong.
BEFORE we rush into that new season, we really need to stop for a second and take stock of where we just came from, where we're heading, and how we're doing right now.
We call this our Reflect + Refresh Process, and it makes ALL. THE. DIFFERENCE.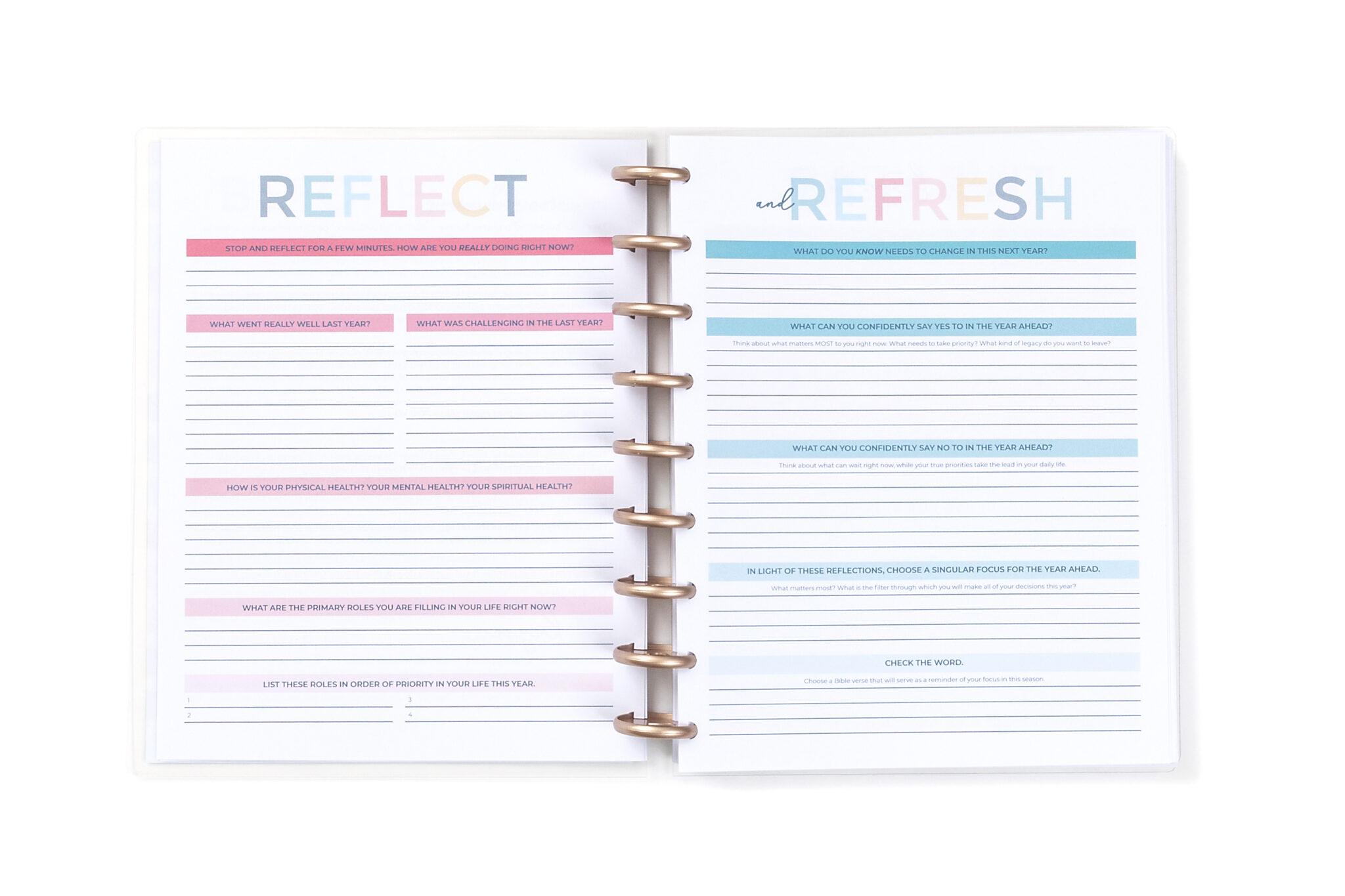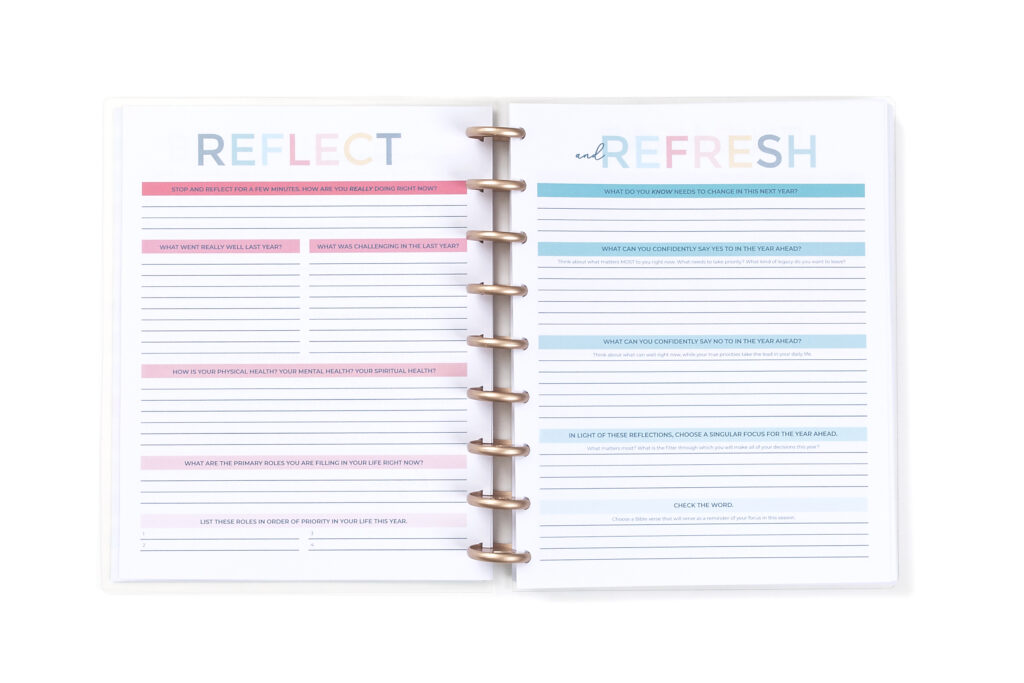 Here's how the process works:
Step 1: Reflect on where you've just been.
What was the last season like? How was your schedule + time management? What went well? What didn't go so well?
Looking back at the last year (or even the last 90 days), gives us a better understanding of where we want to go next.
Step 2: Be honest about where you are RIGHT NOW.
How did you handle the season? How did your family handle the season? How are you all actually doing right now?
This is CRUCIAL in helping us understand what we're going to be able to handle in the season ahead. For example, if the last season drained us dry, we need to take that into account when we plan the season ahead, so we can recover.
Step 3: Refresh your approach for the season ahead.
What do you want to carry with you into this new season? What do you need to make time for? What are you going to say YES to? What do you need to say NO to? What will your focus be?
Looking ahead AFTER we've reflected on the past and the present helps us focus in on what truly is the MOST important thing to us (and our families) in the season ahead. It stops us from just flying through life with our hair on fire, and allows us to step into each day with intention, knowing that we are truly making time for the things that matter most.
I've found that stopping BEFORE I start planning to work through this Reflect + Refresh Process helps me so much with clarity on the season ahead.
And that's exactly why we've built it into every step of our S.O.S. Planners!
You'll find the Reflect + Refresh Process in detail at the beginning of your year…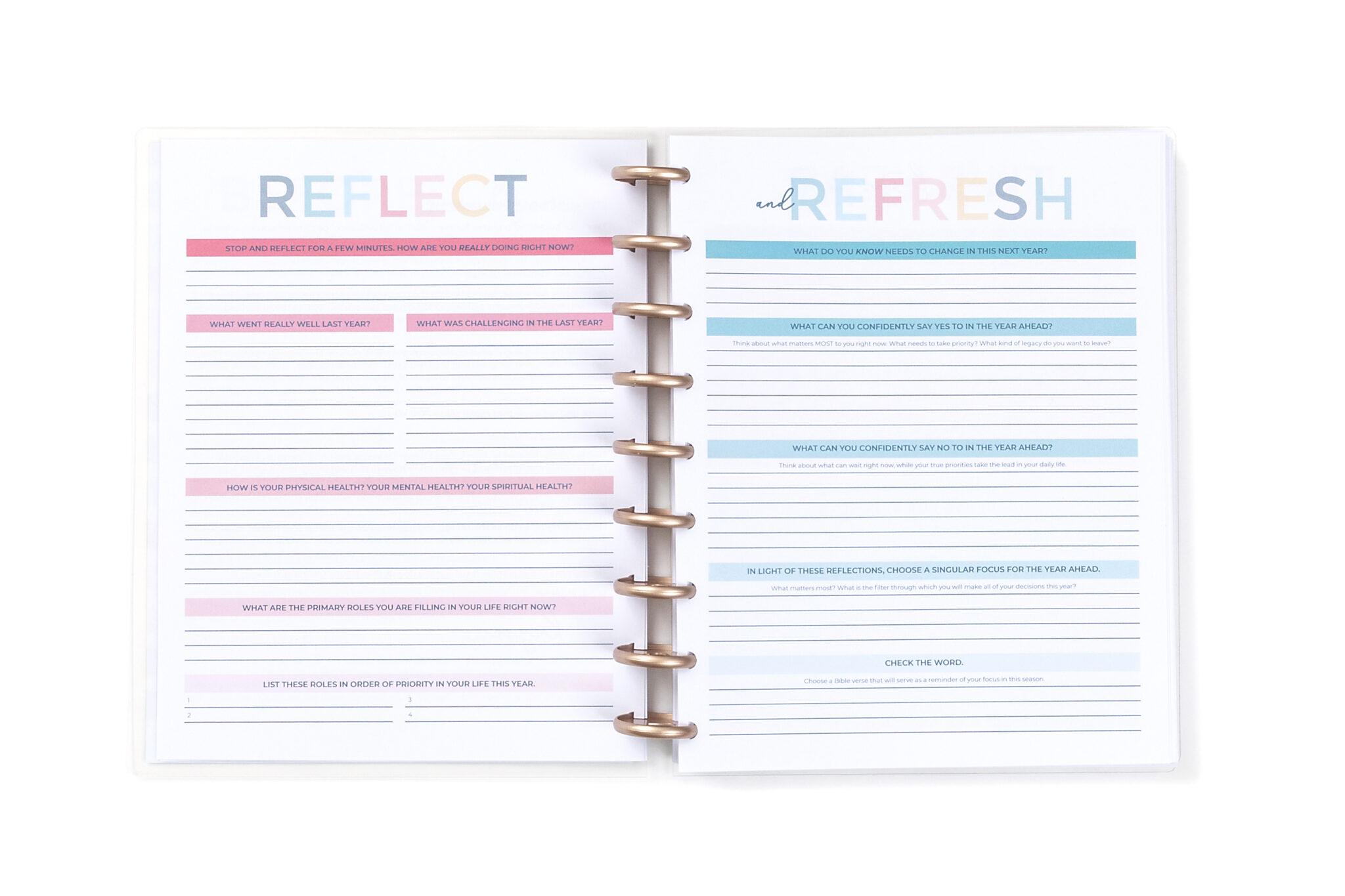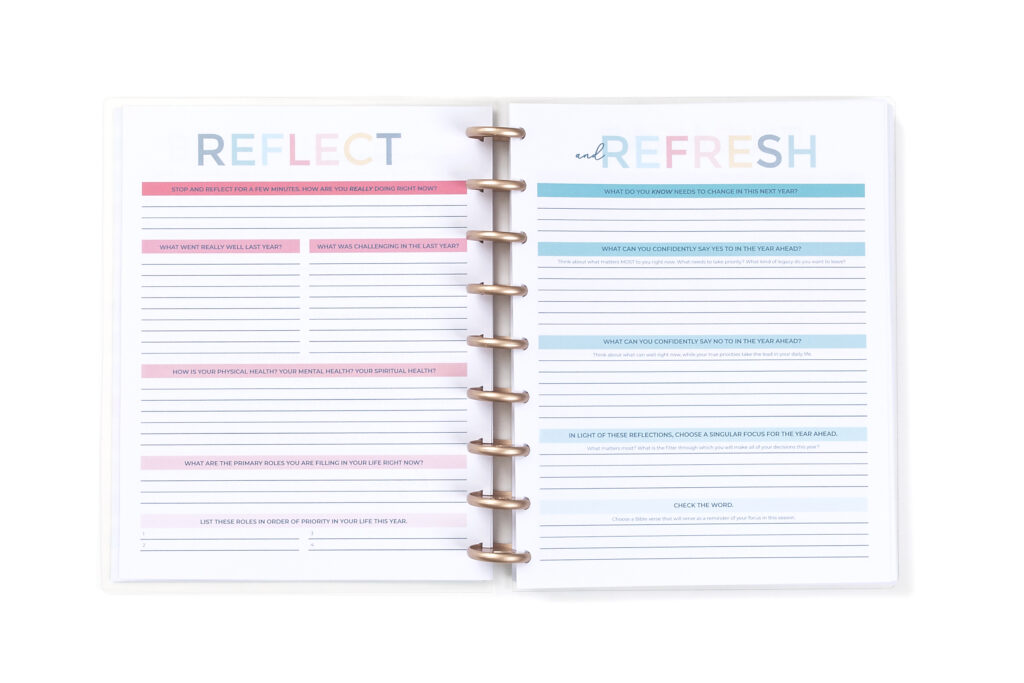 …along with check-in points during each quarter…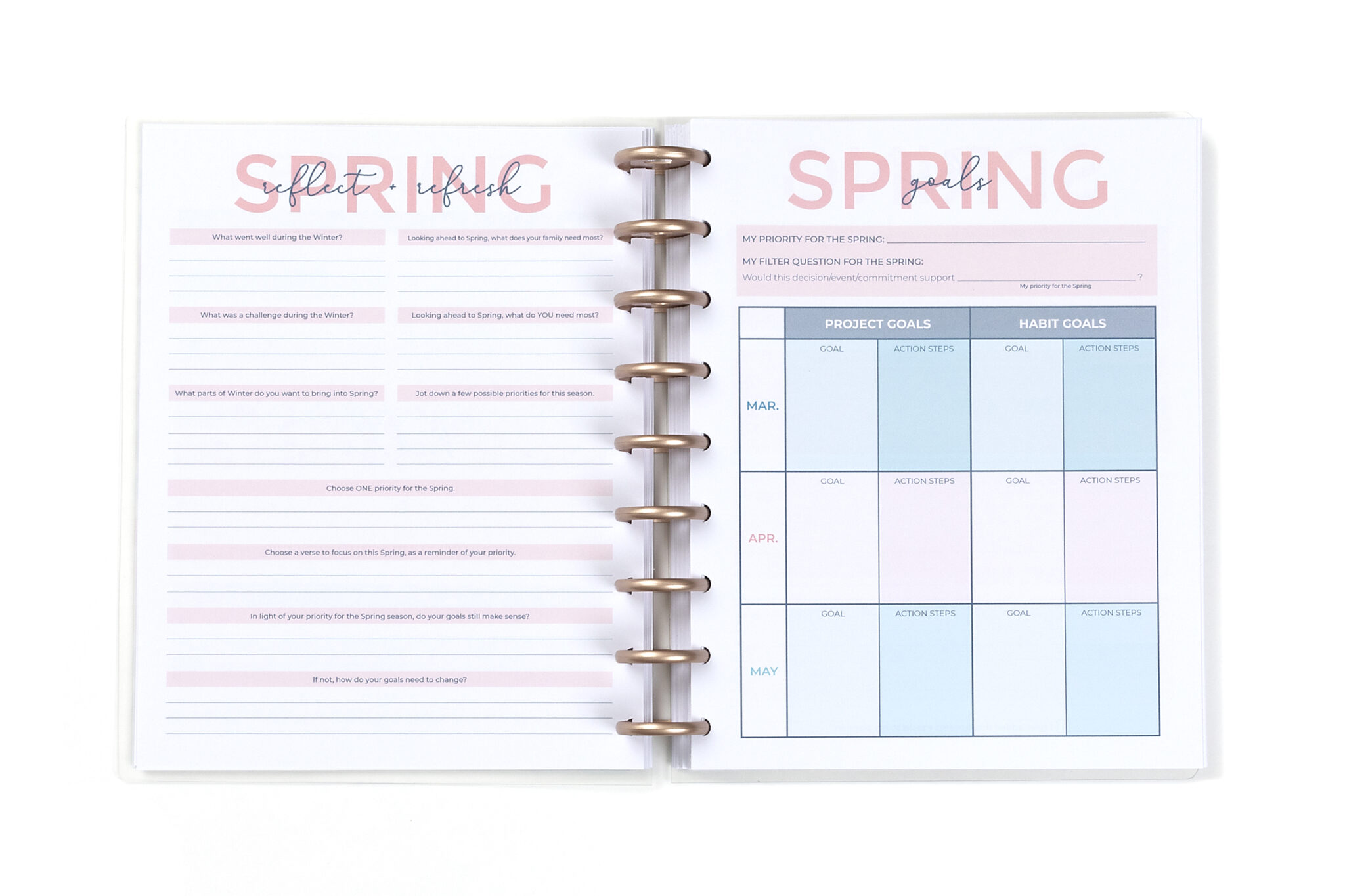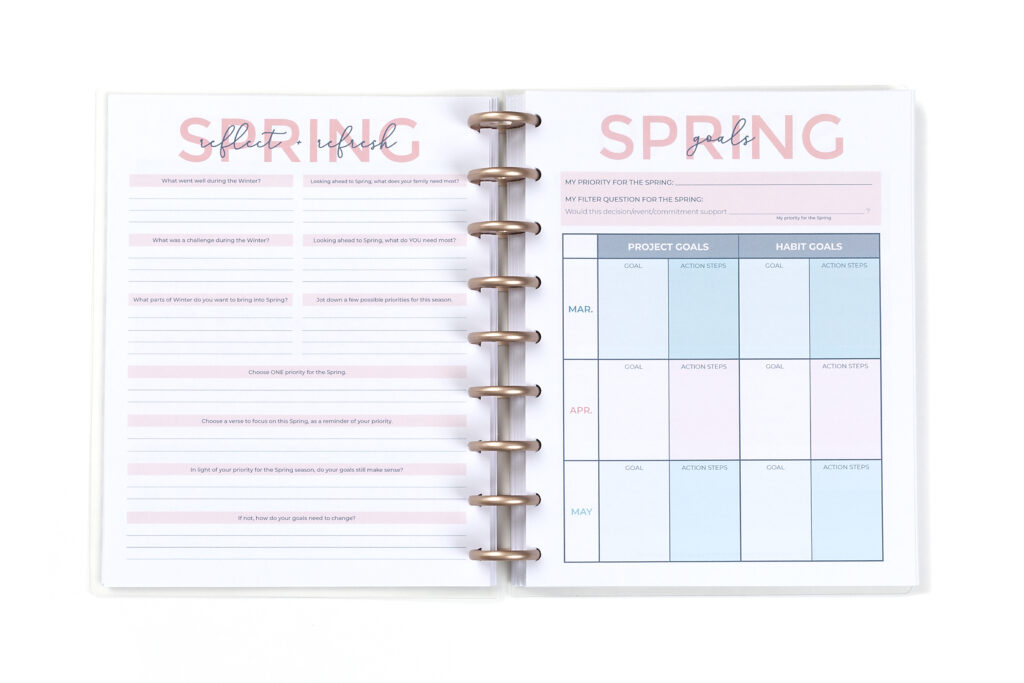 …AND a mini R+R at the beginning of each month!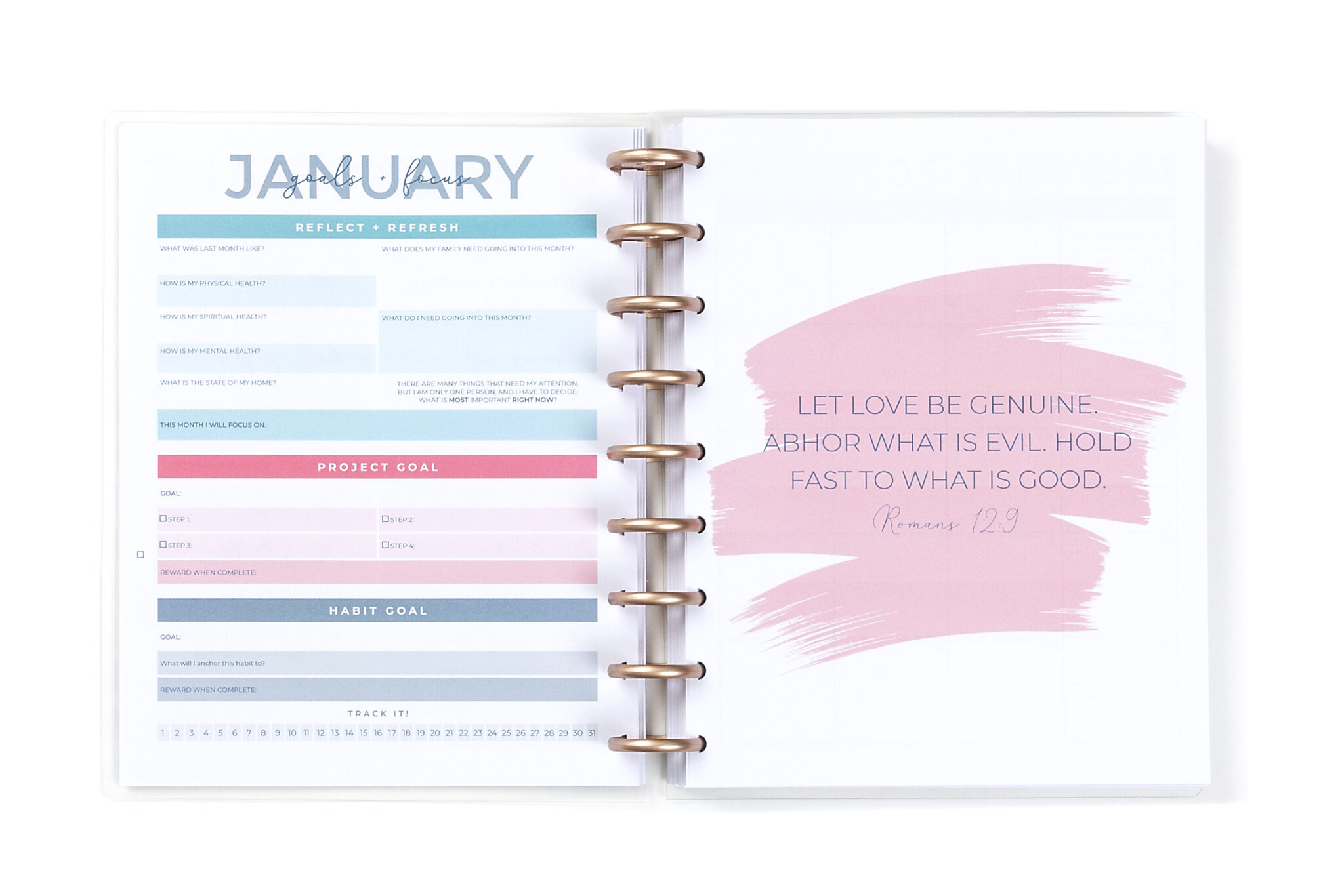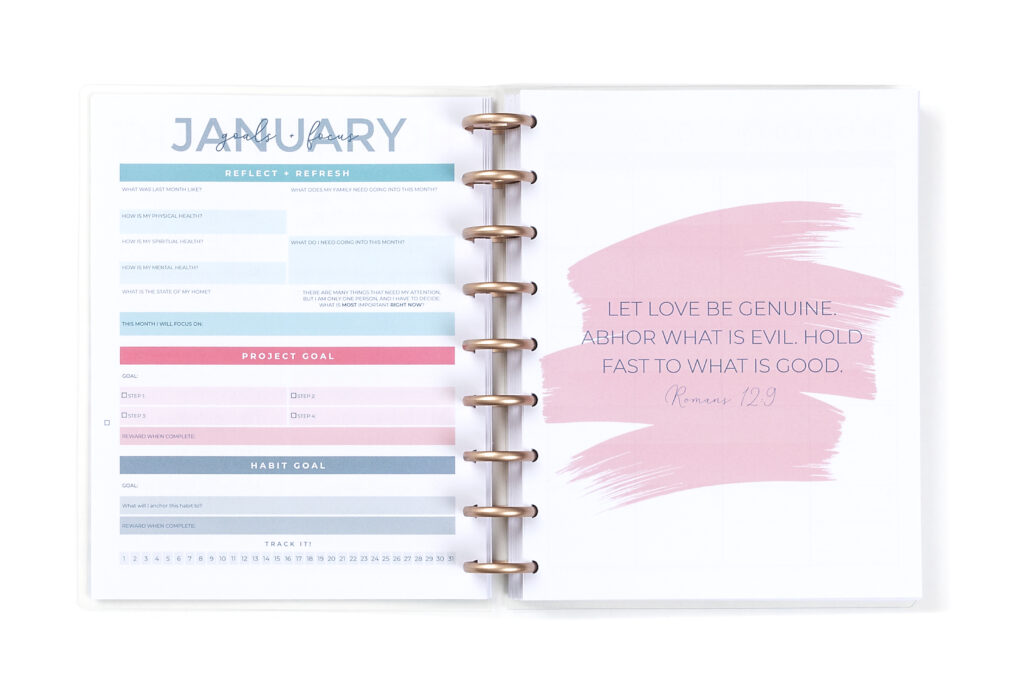 We've integrated intentional places for you to stop and reflect (+ refresh!) all throughout the planner. This gives you a visual reminder to stop and take stock of where you are before you forge into the month, season, or year ahead!
It's one thing that sets the S.O.S. Planner apart. We're not focused on getting more done, we actually want to help you slow down, pay attention to how you're handling all the things you're already doing, and step forward in confidence, not exhaustion.
Ready to take a look at the planner that helps you simplify all the things you've ben juggling? Shop our 2023 S.O.S. Planners now!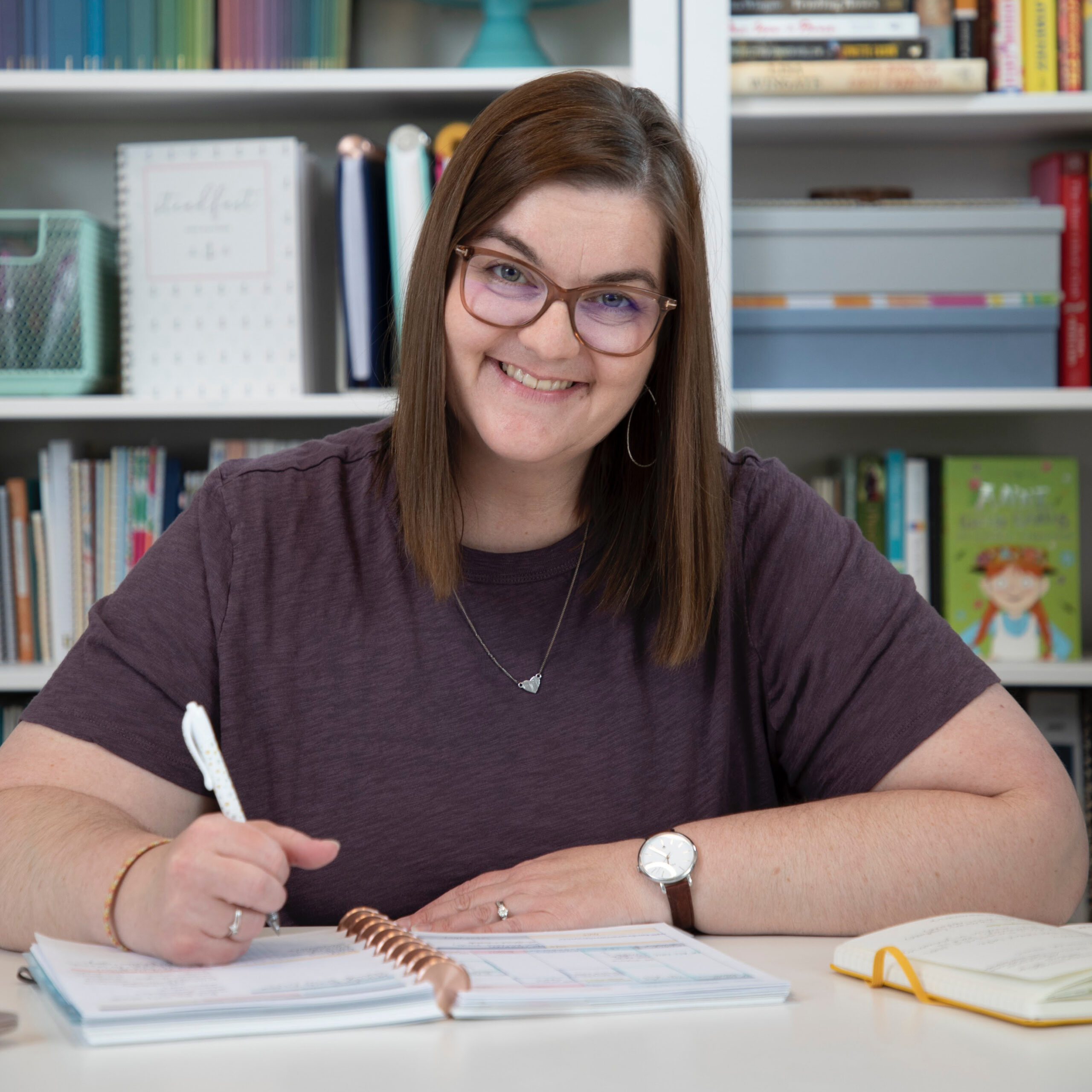 Kayse Pratt serves Christian women as a writer + designer, creating home + life management resources that help those women plan their days around what matters most. She's created the most unique planner on the market, helped over 400 women create custom home management plans, and works with hundreds of women each month inside her membership, teaching them how to plan their days around what matters most. When she's not designing printables or writing essays, you'll find Kayse homeschooling her kids, reading a cheesy novel with a giant cup of tea in hand, or watching an old show from the 90's with her husband, who is her very best friend.