Unable to save ourselves // Nightly Good News!
Hi friend! Welcome to today's edition of the Nightly (Good) News!
A little background for our new NGN friends:
If you've been feeling worn down by the news lately, like I have been, you're in the right place. I found that nighttime was when I was feeling especially worried and sad, and after talking to many of you, I realized I wasn't alone.
So, I put together a brief nightly email that gives you something encouraging to read before bed. Instead of getting sucked into the spiral of terrible news, we can all focus on something positive and sleep a little better. You can click here to get these delivered to your inbox each night! I'll also post them here on the blog the next morning.
Each letter will include a Bible verse and a few thoughts on it, plus something that's helpful, happy, beautiful, or fun. Delivered to your inbox each weeknight!

"I waited patiently for the LORD; he inclined to me and heard my cry.
He drew me up from the pit of destruction, out of the miry bog,
and set my feet upon a rock, making my steps secure.
He put a new song in my mouth, a song of praise to our God.
Many will see and fear, and put their trust in the LORD."
– Psalm 40:1-3
I read these verses a few days ago in my Bible study, and I was struck by the difference between what God does and what we do.
All we do? Wait patiently for the Lord.
What He does? Let's look at the list.
He turns to us.
He hears our cry.
He brings us up out of desolation.
He sets our feet on a rock (after bringing us out of the mud!).
He puts a new song of praise in our mouth!
Our job is to wait patiently.
His job? Everything else.
All the rescuing, all the saving, belongs to him! And the result? Our patient waiting, and His saving work results in us seeing him, and trusting in him!
When we try and save ourselves, all we do is burn ourselves out and head toward anger and resentment. But when we lean on God, who is our Savior himself, we grow to trust him MORE. To lean on him MORE.
What a gift!
Don't get me wrong, patience is HARD. It is. But if the end result is God doing a saving work that helps me trust him even more, then I think it is worth it.
Even now, as we wait for life to return to normal, we can see where God is working, moving, saving us in big and small ways. Never have we been more aware of our own inability to save ourselves. That job is his alone.
And we have a front row seat to watch him do it. To watch Him save our families from the hustle that was killing us. To watch him redeem relationships and heal brokenness. And, God-willing, to watch Him save us from this virus.
Our job is to be patient. The rest is up to Him.
Lord, thank you that you are the one who rescues us from the pit. Give us patience as we wait for your rescue right now, and help us see the little ways you are already rescuing us, even now.
---
A little something helpful…
So many of you have been loving our at home printable pack, that we created today's big announcement just for you! This morning, we officially released our newest printable collection – a massive vault of all of our printable resources!!
Valued at over $200, the Anchored Women Printable Vault will normally sell for $67, but this week only you can get it for just $34!!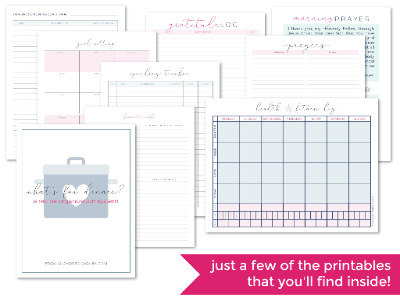 My hope is that you use these resources (and this time at home!) to give yourself some mental space AND physical space, as you organize all the spaces and systems you've never had the time to work on.
Get the whole thing (lifetime access! the ability to request printables! every new resource we create in the future!) for just $34 today! I hope you love it!!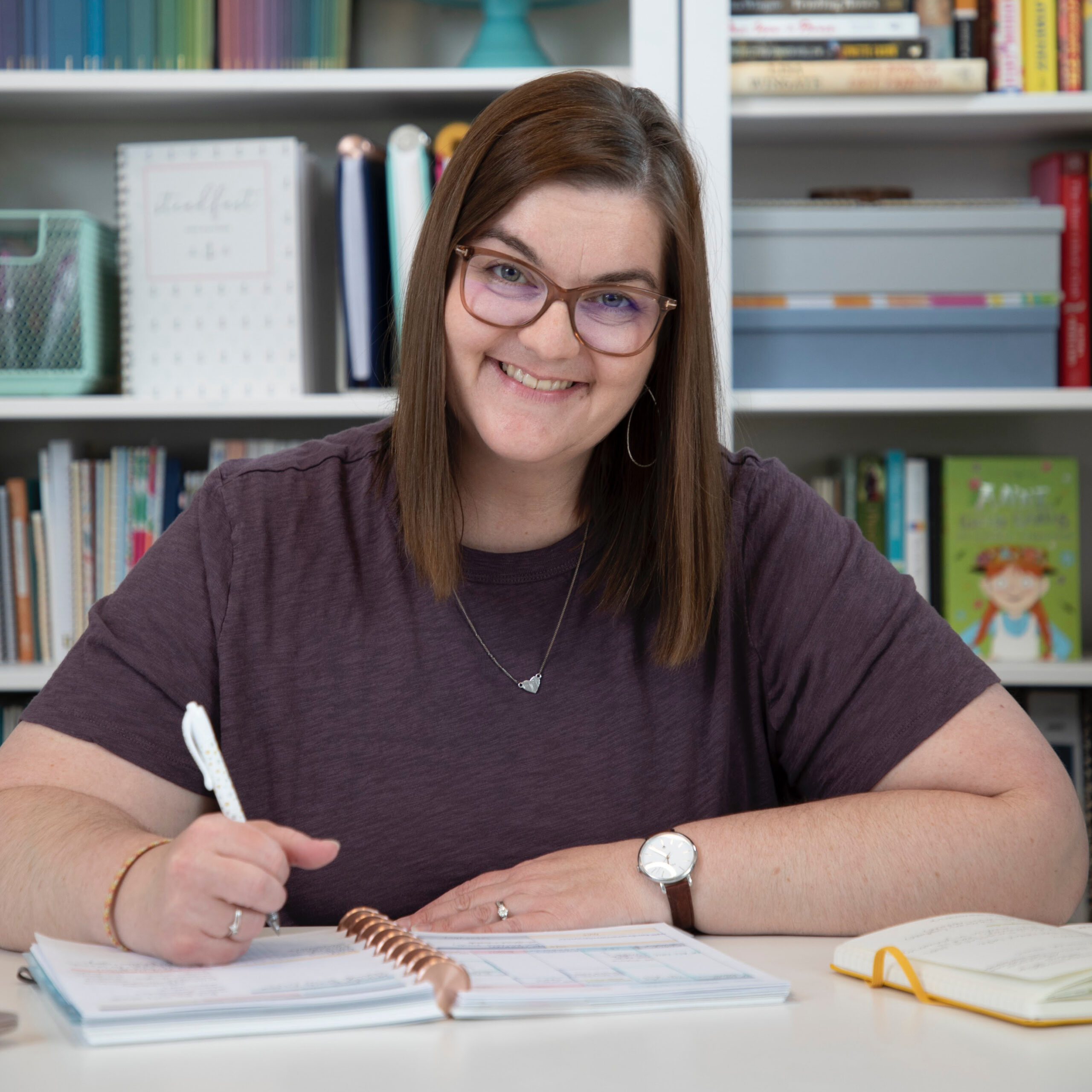 Kayse Pratt serves Christian women as a writer + designer, creating home + life management resources that help those women plan their days around what matters most. She's created the most unique planner on the market, helped over 400 women create custom home management plans, and works with hundreds of women each month inside her membership, teaching them how to plan their days around what matters most. When she's not designing printables or writing essays, you'll find Kayse homeschooling her kids, reading a cheesy novel with a giant cup of tea in hand, or watching an old show from the 90's with her husband, who is her very best friend.