The 2 best books I read in January (that you need to add to your list!)
When I was growing up, my parents refused to buy me books.
I mean, have you ever heard of a parent saying, "No, no more reading!"?!?!? My parents. My parents said that.
In their defense, I went through books like water. I'd start a book in the morning, read through all my meals, read instead of doing my chores, read instead of going outside, read in the bathroom (yep, in the bathroom), and read before (and after) bedtime.
Bookstores were my Disneyland, but they were reserved only for very special occasions, since I'd often finish the book in the car on the way home. We ended up going to the library and bringing home piles and piles of books each week, because I went through them so quickly.
So, it's no wonder that now I'm a grown up and my attitude is somewhere along the lines of BUY ALL THE BOOKS.
Since becoming a mom, though, reading has fallen low on my to-do list. I've just been too distracted and too exhausted to pick up even a few books. I still bought them all… but now my bookshelf is full of books I want to read, but haven't gotten to yet.
This year though, that's changing. I'm working through the books on my list, and reading is making a comeback! And as I read each new book this year, I'll share my reviews with you.
Hopefully, you'll find some books to add to YOUR list!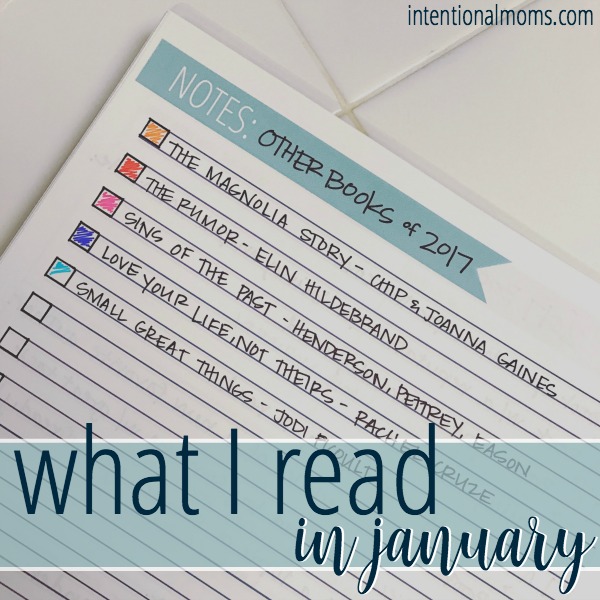 The Magnolia Story | Chip & Joanna Gaines – If you're a fan of Fixer Upper, you'll love this book. It tells their whole story, which is pretty incredible. I listened to this one on Audible (my new favorite thing ever), and it was wonderful because Chip & Joanna read their own story, so each part is in their own voices. I really loved it, and totally recommend the audiobook version.
The Rumor | Elin Hildebrand – This fiction read was recommended to me by numerous friends, but it just wasn't my favorite. It was interesting, but not gripping, you know what I mean? I've heard this author is really good though, so I'll try another one of her books before I make my final decision!
Sins of the Past | Henderson, Pettrey & Eason – I am a HUGE fan of Dee Henderson & Dani Pettrey, so this book was a no-brainer for me. It's three novellas, all suspenseful. I really loved the first two stories, but wasn't super intrigued by the third. The first two were well worth the book though, especially if you're a Henderson fan – I really loved her novella!
Love Your Life, Not Theirs | Rachel Cruze – We are also huge Dave Ramsey fans over here! So I listened to this book on Audible this month as well. I really wanted to love it…and there were a few new ideas or explanations that I found very helpful. But, I had a hard time relating. There was a lot of talk about restraining yourself when you want to buy higher end things, like upscale shopping in New York, or filling a nursery with furniture from Pottery Barn. While I think those things might be fun, they aren't something that I struggle with – I know we don't have that kind of money, and I'm okay with that. I'm a Target girl, through and through! Overall, this was a good read, but if you're really looking for financial advice, I always recommend Total Money Makeover. That book is a game changer!
Small Great Things | Jodi Picoult – By FAR, the BEST BOOK I'VE READ in a long time. This book… I'm still thinking about it. Don't every tell me that fiction can't change lives. You need to read this book. And then come talk to me about it. I need to talk about it! It exposes and documents racism in a way I have never understood before (and probably still don't understand, but my eyes are open, at least), and really, really makes you think. (Warning: It does concern a child who passes away shortly after birth. If you've experienced a similar situation, you may want to avoid this book.)
BEST 2 BOOKS THIS MONTH:
I'm already working on my February list, and seriously piling on the fiction. I just love fiction. Do you have any good recommendations? What's the best book you read last month?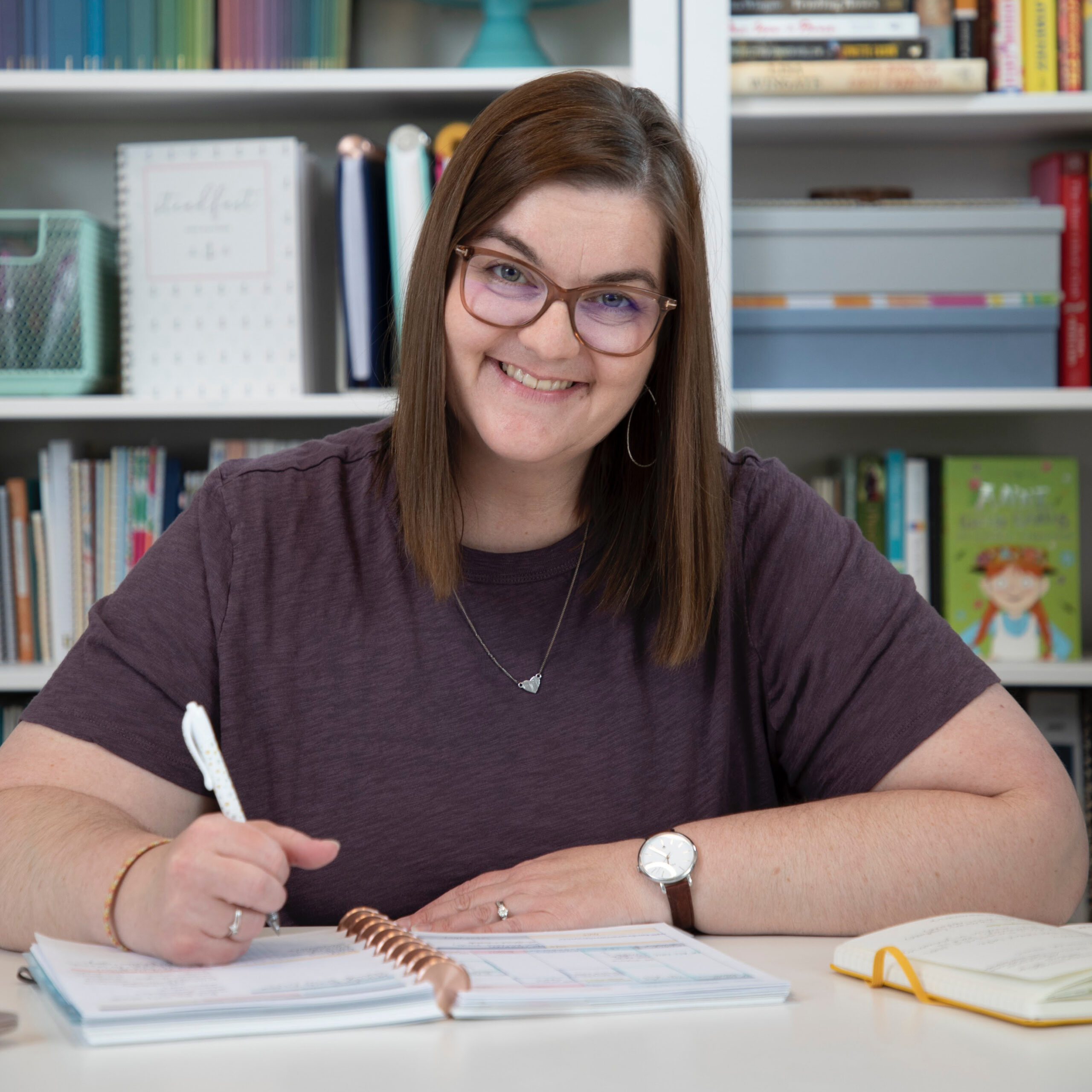 Kayse Pratt serves Christian women as a writer + designer, creating home + life management resources that help those women plan their days around what matters most. She's created the most unique planner on the market, helped over 400 women create custom home management plans, and works with hundreds of women each month inside her membership, teaching them how to plan their days around what matters most. When she's not designing printables or writing essays, you'll find Kayse homeschooling her kids, reading a cheesy novel with a giant cup of tea in hand, or watching an old show from the 90's with her husband, who is her very best friend.