What Do We Do When Life Gets Hard?
I was listening to a podcast last week where a mom was talking about raising her kids. One of her boys had complained that something was hard, and she used it as an opportunity to teach them about the hard things.
She asked them something along the lines of, "So, what do we do when things get hard?"
What do we do when things get hard?
I didn't hear what she said after that, because I couldn't think past the question. What do we do when things get hard? What do I do when things get hard?
If you're anything like me, you've reached your 30's (have mercy) and realized that somewhere along the line, the picture of the ideal life that you'd been dreaming up in your head since you were a little girl looks very little like the reality you're holding in your hands. There may be a few similarities, a few details that match up, but for the most part, the two pictures couldn't be more different.
Because I don't think anyone ever dreams about their mom dying, or their marriage taking every single bit of strength they've got. I don't think people wish for sick babies, or infertility. I don't think people dream of being single long after their friends have married off, or graduating college only to find out that there are no jobs for you. We didn't plan for these things, so when they show up in our reality, we are often blindsided. And we've got a choice to make.
What do we do when things get hard?
I can tell you what I've done. I've run. I've shut down. I've closed myself off and shut other people out. I've escaped into TV and social media and anything else that would be a distraction. I've slept my way into depression, and I've eaten my way into clothes that don't fit.
I've spent a good seven years of my life being surprised and quietly bitter that hard things were happening to me. That life was getting hard for me.
But surprised is the last thing I should be. Jesus tells us that troubles will come. He doesn't beat around the bush, you guys. He says it straight out. It's gonna be hard. It is. We don't get a free pass because we're Christians. Life doesn't work that way.
We live in a world where sin reigns. And it will continue to reign until Christ's return. The troubles of this world affect every single one of us. Hard things happen every day. To you or your neighbor or Joe Schmoe down the street.
So the question remains. What do we do when things get hard? Will we run? Will we quit? Will we wallow in bitterness, insistent that we didn't deserve this situation? I've tried that. It doesn't make life any better.
I think the answer lies in the rest of Jesus' words.
In this world you will have trouble. But take heart! I have overcome the world." John 16:33
We take heart. I think taking heart looks a little bit like leaning in. I think it means refusing to shut down, or run away, or take things personally. I think it looks like understanding the sinful world we live in, having the wisdom to know we're each going to be touched by sin – both our own and others' – and then move into whatever situation is coming at you. Walking through the flames, knowing that we don't walk alone, and that ultimately Jesus wins.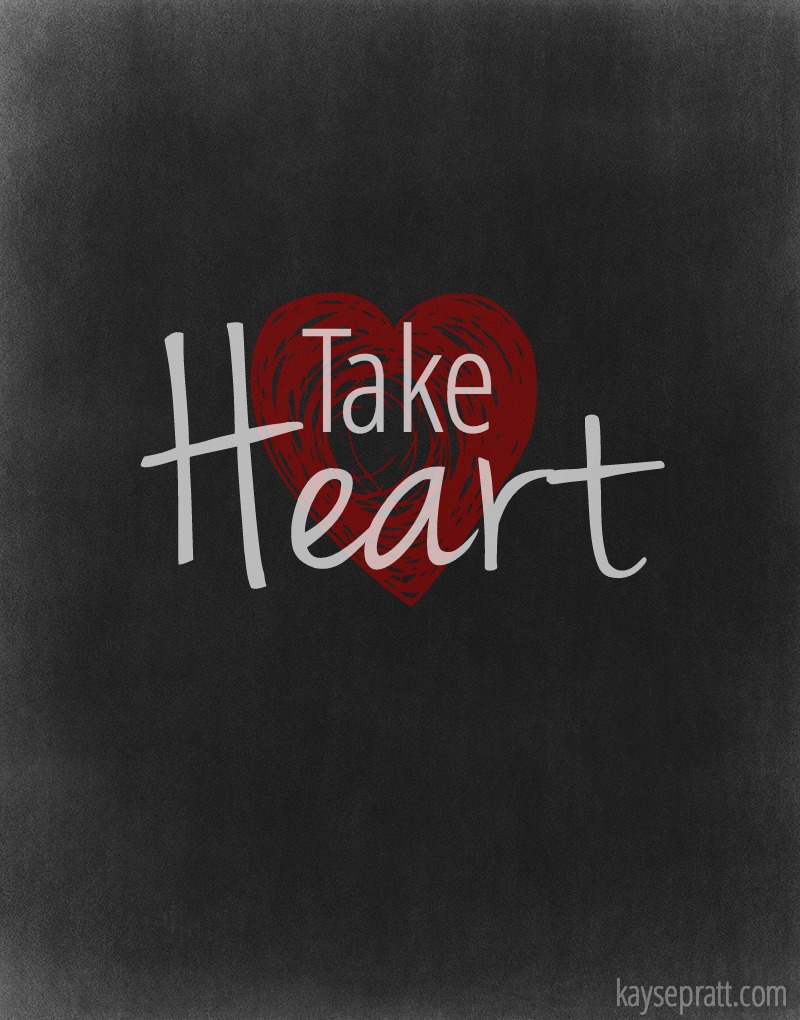 He's overcome it, friend. Whatever you're going through, He's already overcome it.
That doesn't always make the situation easier, but it changes our perspective entirely, doesn't it? Because now, instead of feeling abandoned, we see how very loved we are. Loved enough that He's made sure that the ending to our story is a happy one. A victorious one. Because our story ends in His triumph.
I'll be honest, that hasn't always seemed like enough for me. I've wanted life to work out picture perfectly here, now. But I think that once we really and truly accept that hard times are going to come, we are able to let go of that "perfect" picture, and realize that there's beauty in the not-so-perfect one. The one where Jesus is overcoming daily, where He's getting us through the minutes and walking ahead of us as we face the hard things. I think taking heart means letting go of what we thought our life was supposed to be, and embracing what it is. 
Those hard things? He's overcome them. He loves us. And that's enough.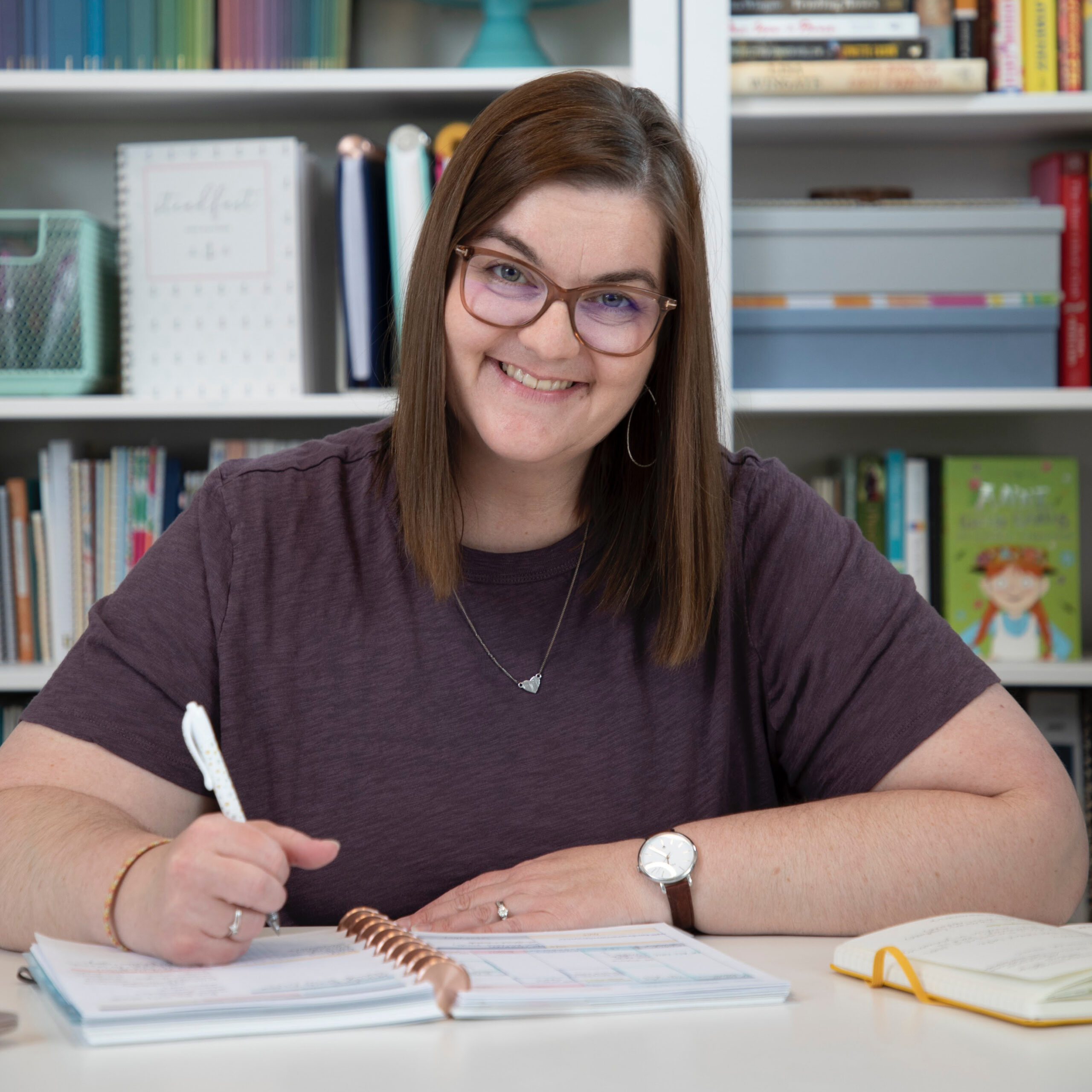 Kayse Pratt serves Christian women as a writer + designer, creating home + life management resources that help those women plan their days around what matters most. She's created the most unique planner on the market, helped over 400 women create custom home management plans, and works with hundreds of women each month inside her membership, teaching them how to plan their days around what matters most. When she's not designing printables or writing essays, you'll find Kayse homeschooling her kids, reading a cheesy novel with a giant cup of tea in hand, or watching an old show from the 90's with her husband, who is her very best friend.