When You Dream of Being Sick (Or, How to Know You're Burned Out)
Jon came down with a 24-hour bug on Sunday, and spent the rest of the day in bed while I kept the kids busy in the other end of the house.
And here's my confession: I was jealous of him.
Jealous of being sick? No, not really. But to be able to just lay in bed and sleep? Well, that just sounded like paradise.
This mommy thing wears me out. And with Jon back at work, and often working late teaching music lessons, I'm kind of on my own during the week. The weekends are catch up from the last week, or prep for the next week, and then we start all over again.
I know you know what I'm talking about. It's exhausting. Often physically exhausting, but really, the kicker for me is the emotional exhaustion. I am a bit burned out. Already. And it's only September, people. Jon's school year is just getting started!!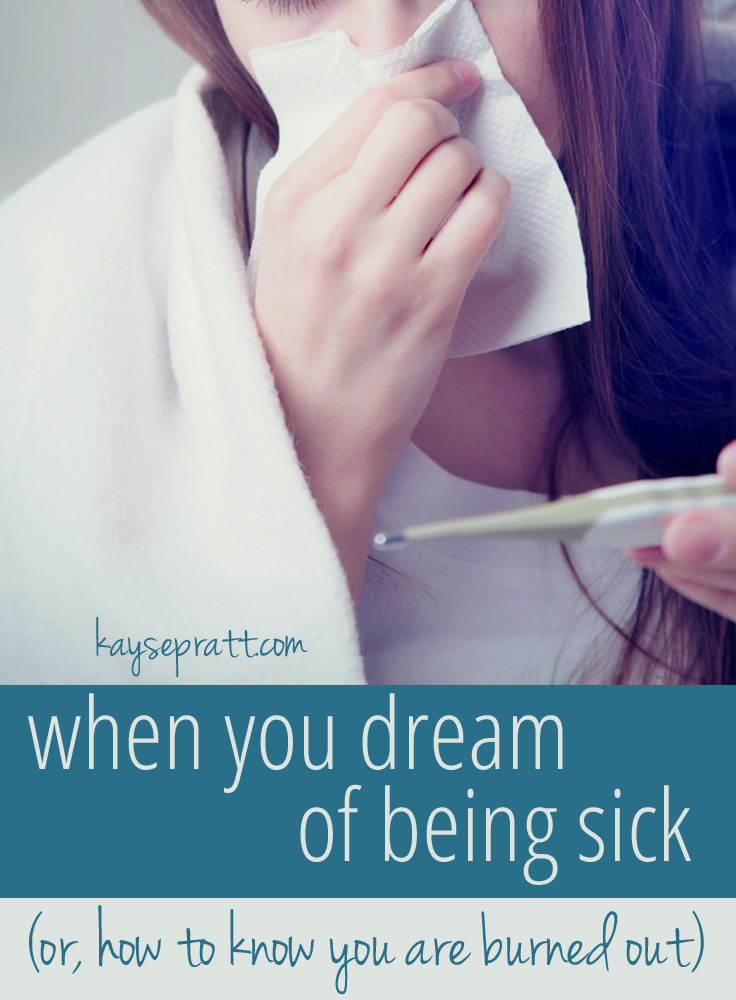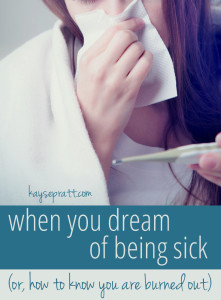 So when I woke up yesterday with the 24-hour bug myself, you know what? I WAS RELIEVED. Excited, even.
Relieved, because Jon was much better (only 12 hours later, thanks to our favorite essential oils!). And excited because that meant that I got to spend the morning in bed! To sleep! And read! And then shower by myself in peace! And isn't that what every mom really wants?
I read Emily's similar words in a post she wrote about a month ago. And I understood. I bet you will too…
"Prison," she said after sharing with me how desperately tired she was, "is starting to sound really good."

She wasn't in danger of being convicted of anything, unless exhaustion is considered a crime. But she was so tired that even the idea of prison didn't repel her if it meant she could be on a mattress and read a book alone.

Seems to me there are easier ways to get time alone than prison (Maybe a hotel? A lock on the bedroom door? Something that doesn't involve bars?) but I knew what she meant. We laughed, shook our heads at ourselves, promised to never reveal those words to anyone because prison.

When desert islands, hospitals, sinus infections, broken legs, and jail start to sound like a vacation, you know you need to take a rest on purpose.
I think I'll add that when you look at your sick husband and think "He's so lucky," you know you need to take a rest on purpose.
The thing is, I can't take a break from my life. Jon's a hard worker, and my kids are high energy, and I have to lean in and meet my family where they are at. I have to rise up to be the mom that God is calling me to be.
But I also need to realize that before God calls me to be a mom, He calls me to Himself.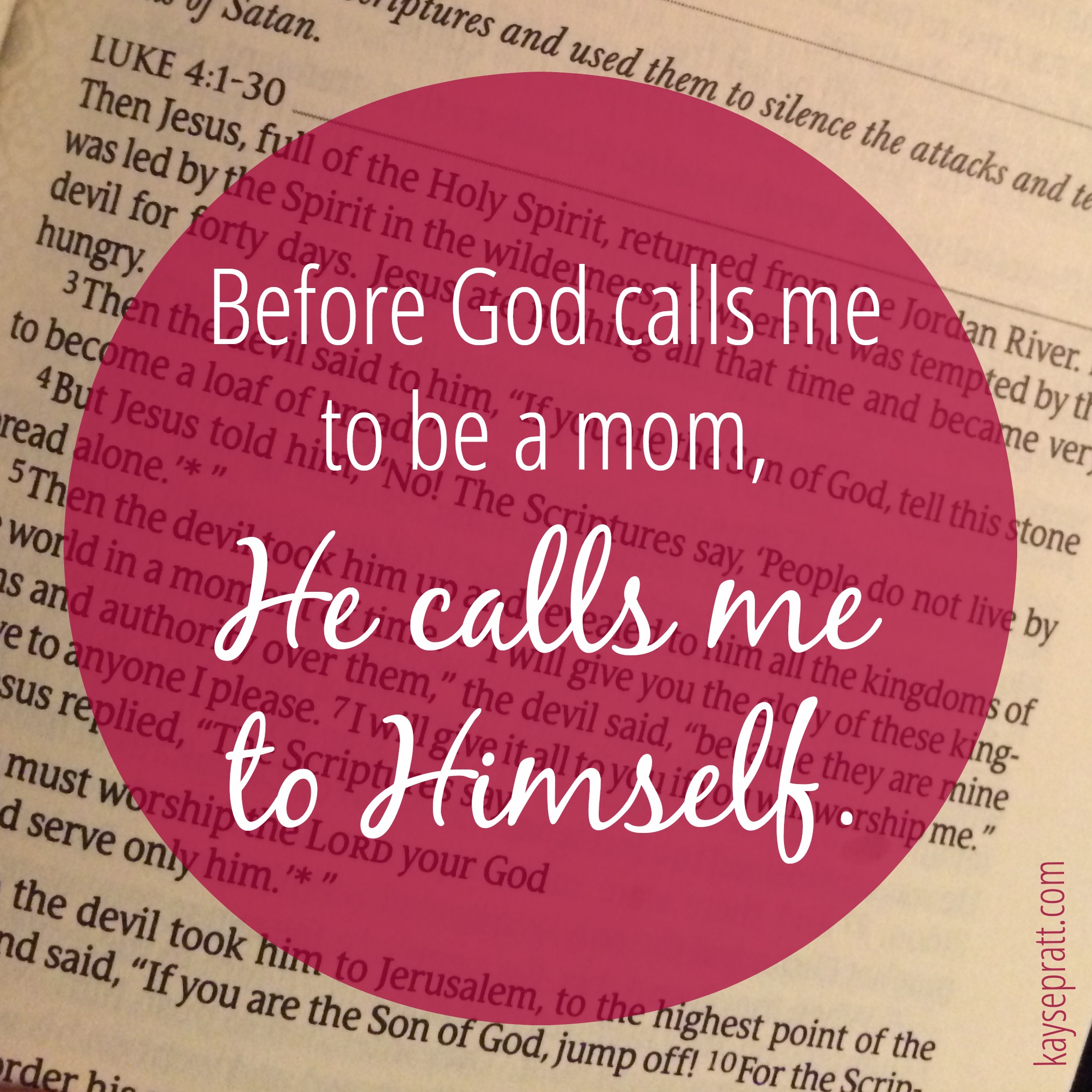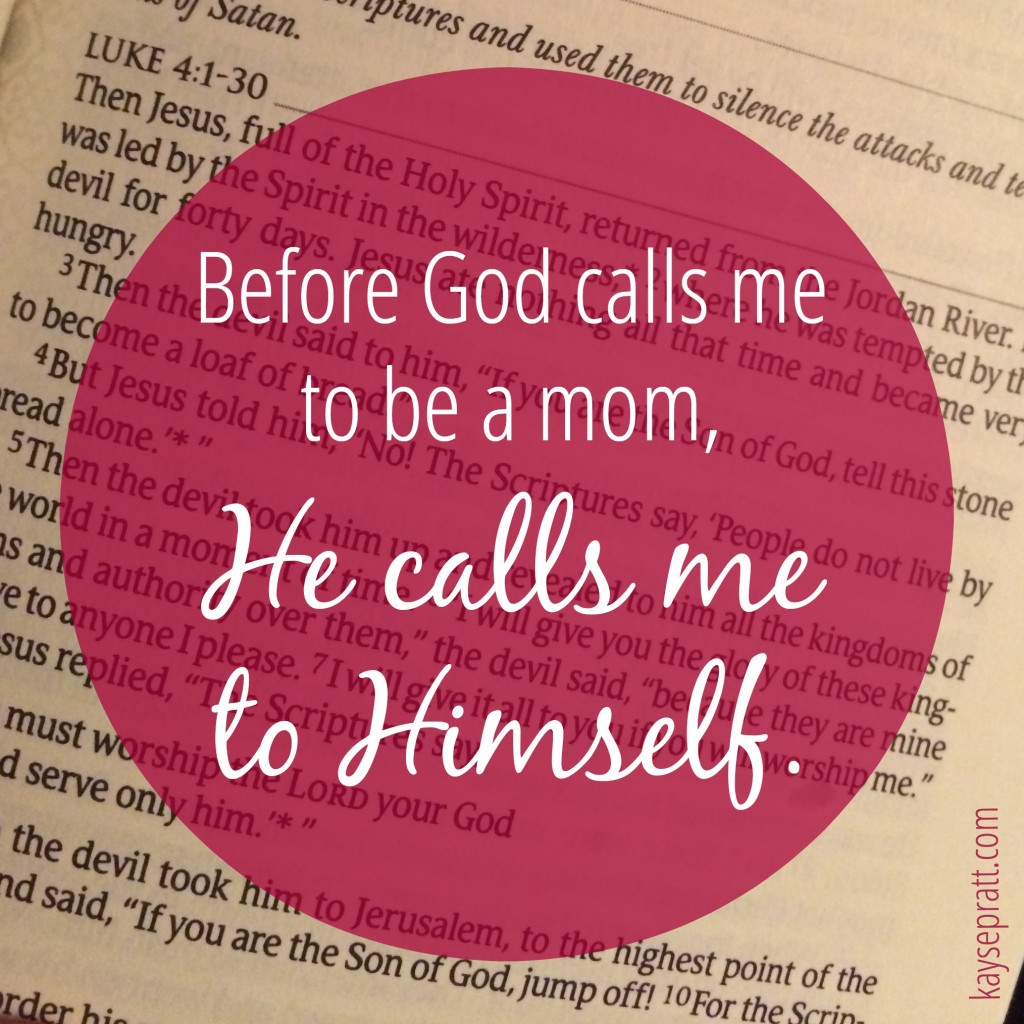 Jesus says, "Come to me, all you who are weary and burdened, and I will give you rest. Take my yoke upon you and learn from me, for I am gentle and humble in heart, and you will find rest for your souls. For my yoke is easy and my burden is light."
[Tweet "before God calls me to be a mom, He calls me to Himself. "]
He promises rest. But I'm never going to find it if I keep a running pace all the time. I must slow my life, and come to Him. I have to recognize my desperate need for rest, and build time for that into my week. Time to read His word, time to pray, time to read a good book, and time to sleep! All of those things are restful for me, and making rest a priority in my life provides me with the energy that I need to serve my family.
So I took advantage of that time in bed yesterday. I spent some time in the Word (#SheReadsTruth, anyone?), reading a happy book, and taking a blessed nap! And I woke up feeling better in every way – physically and emotionally – ready to jump back into serving my family.
I'm not saying that we need to get sick every week. Goodness knows we mommas don't have time for that! But I am saying that we need to find a way to fit genuine rest into our weeks. We need it, and there's no use denying that fact. Even better, when we acknowledge our need and obey Christ's command that we come to Him, He promises the very rest we need.
We serve a good God, who understands the benefits of a good nap. Amen and amen.
Confession time, friends. Have YOU ever been jealous of your sick husband?!? Don't leave me hanging here. 🙂 How can you build some rest into your week this week?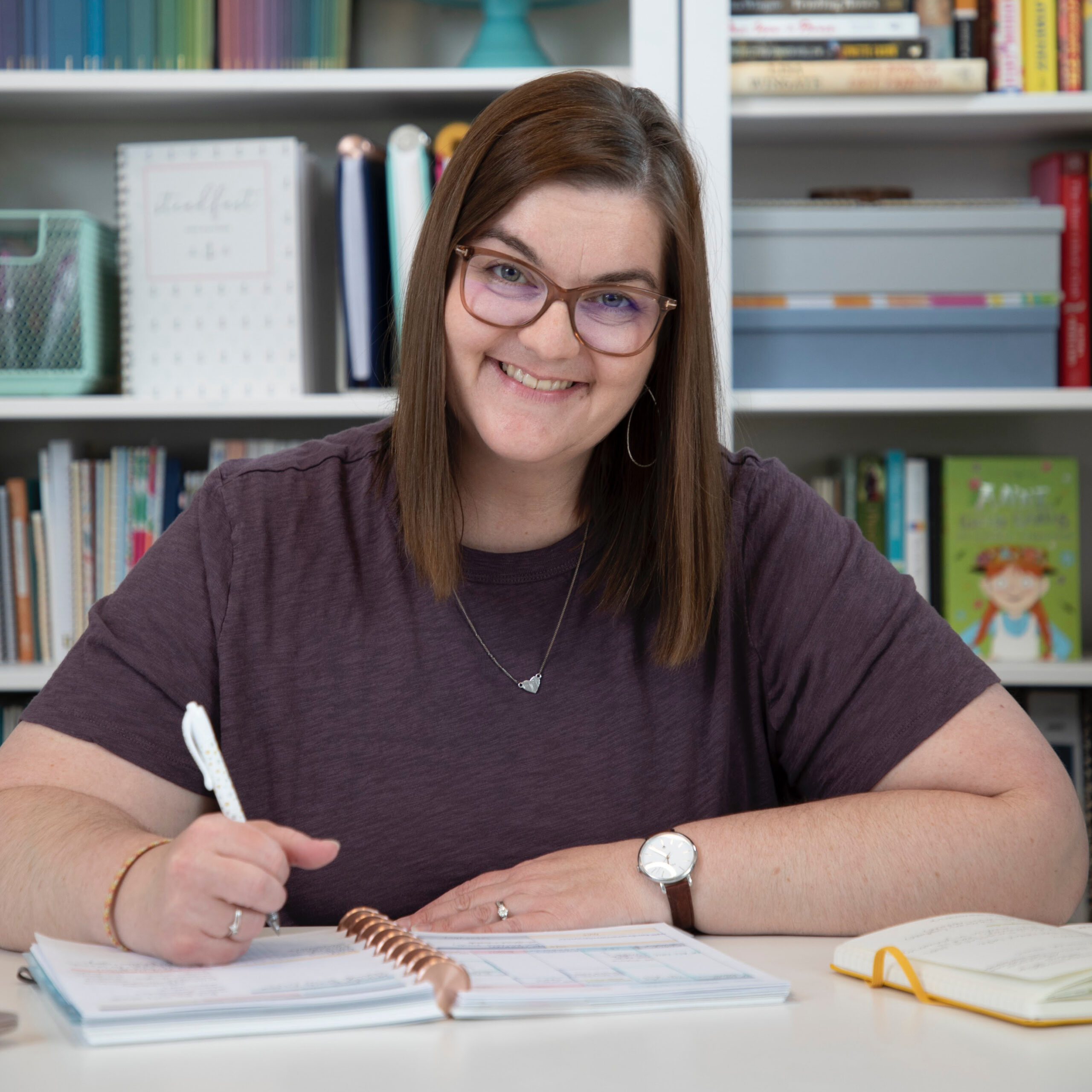 Kayse Pratt serves Christian women as a writer + designer, creating home + life management resources that help those women plan their days around what matters most. She's created the most unique planner on the market, helped over 400 women create custom home management plans, and works with hundreds of women each month inside her membership, teaching them how to plan their days around what matters most. When she's not designing printables or writing essays, you'll find Kayse homeschooling her kids, reading a cheesy novel with a giant cup of tea in hand, or watching an old show from the 90's with her husband, who is her very best friend.