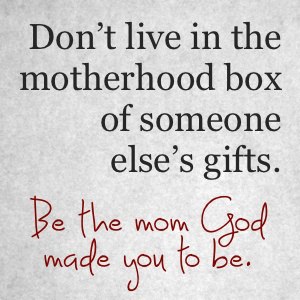 I needed this today. Maybe you do too.
Leave Pinterest, Instagram, and Martha Stewart Living alone for the day. Stop looking at what everyone else is doing. You know the messy of real life doesn't get posted on Instagram anyway.
You are right where you are supposed to be. You have been given everything you need to be the mom you want to be. The mom He wants you to be. The mom He's made you to be.
Don't try to be anyone else. Your kids need YOU. (<– tweet this)
You, with your off-key singing and your burnt cookies and your late arrival to church every week.
You, with your crumb-dusted floor and your piles of laundry and your sink full of dishes.
You, with your tired smile and your open arms and your daily "I love you"s. You're enough.
God doesn't expect you to be Pinterest-perfect.
Don't expect yourself to be.
You know how much you love those scrubby little patience-testers?
He loves you more than that. Just the way you are.
Just the way He's made you to be.
Do you know a mom who needs to hear this today?
Share this post with them using the FB share button below.
*Graphic pulled from my FB feed. If you created it, or know who did, please let me know so I can give credit. Thank you!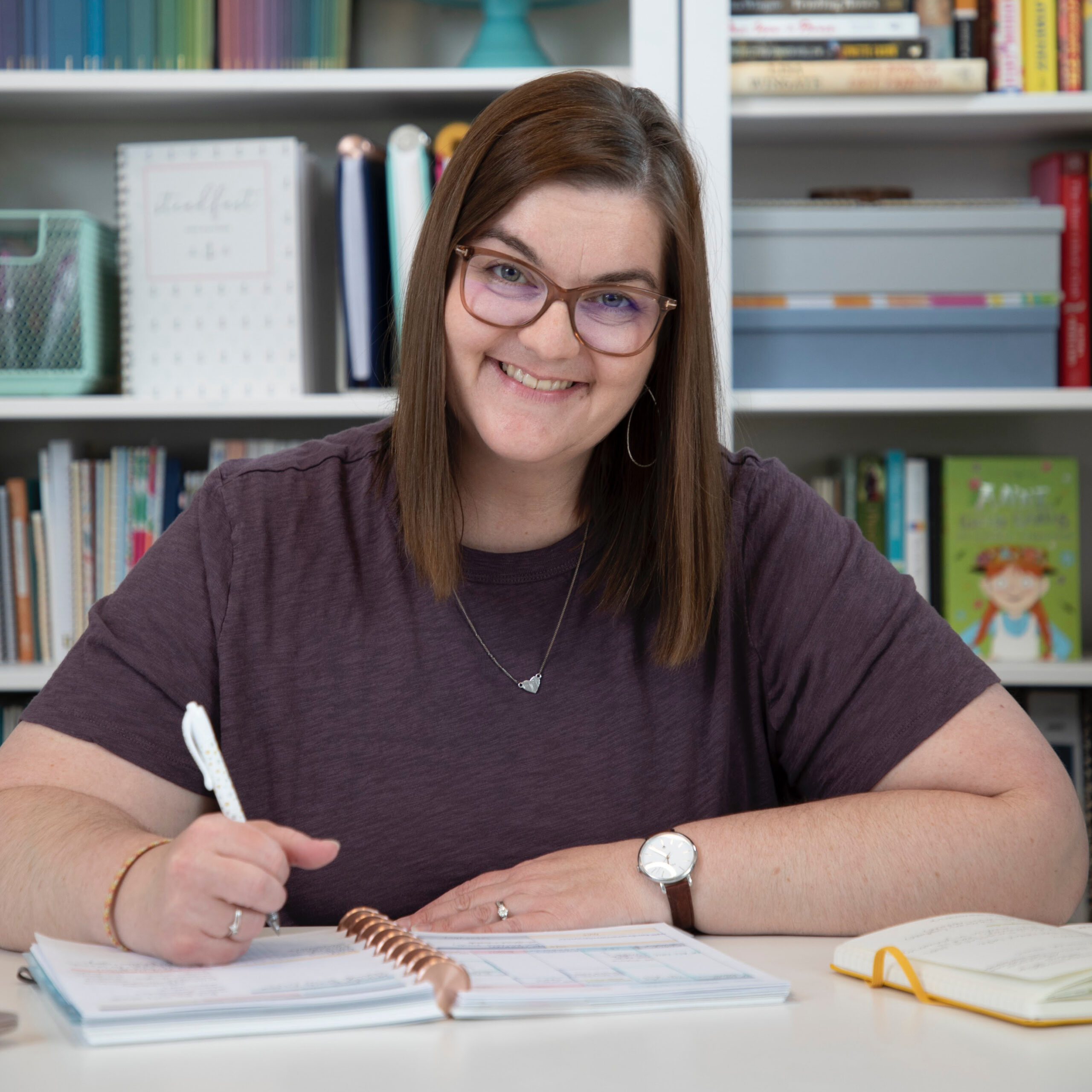 Kayse Pratt serves Christian women as a writer + designer, creating home + life management resources that help those women plan their days around what matters most. She's created the most unique planner on the market, helped over 400 women create custom home management plans, and works with hundreds of women each month inside her membership, teaching them how to plan their days around what matters most. When she's not designing printables or writing essays, you'll find Kayse homeschooling her kids, reading a cheesy novel with a giant cup of tea in hand, or watching an old show from the 90's with her husband, who is her very best friend.