4 Ways I Plan + Prep for a Simpler Week!
Happy October, friends!
October is my favorite, because here at Anchored Women, this month is all about PLANNING!!!
And we're kicking off the month with a few quick tips for you…
4 Ways I Plan + Prep for a SIMPLER Week!
Schedule: Usually before the week begins (but sometimes on Monday morning, let's be honest), I sit down with my planner and map out our week. I copy everything from our shared google calendar into my planner, and color code it so that I know exactly who is going to be at what, and when. Everything functions around the schedule, so this comes first!
​
Meal Plan: Meals come next. Once I know what our evenings look like for the week, I plug in some relevant meals according to our theme days + which days we are going to be home to eat. I also jot down some loose plans for breakfasts, lunches and snacks.
​
Meal Prep: After planning is done, I take an hour or so to prep any food that I can possibly prep to make the week easier. I'll usually chop up fruit, bag snacks, make sandwiches to freeze, and brown meat for tacos and spaghetti sauce. Easy peasy, and then I have meals at least started for the week!
​
Quick Tidy: Last, but not least, I love to a clean start at the beginning of the week! I clear off all surfaces and make piles according to each member of our family. Each person then puts away everything in their own pile, while I wipe up the kitchen and organize any leftover areas.
Honestly, these 4 things take mayyyyyyybe two hours at the MOST! And those two hours change EVERYTHING about the week ahead for me!
When I walk into a brand new week with a basic understanding of the schedule, knowing what our meals will be, having easy access to healthy snacks + lunches in the fridge, and with a semi-clean house, I feel so much more confident and ready to take on the week ahead.
When I neglect these 4 areas of planning + prepping, and just try to wing-it instead, my week feels so much more stressed. And also? I spend a whole lot more energy (trying to constantly catch up) and money (eating out, buying new socks since we're out of clean ones) than I ever needed to.
Winging-it never works for me. If I can set aside the hour or two needed on a Saturday afternoon (or a Monday morning!) to feel more able to tackle the week ahead – it's a total game changer. A couple hours of investment for a week's worth of benefit!
Welcome to October, friends! We'll be sharing planning tips like these all month long!
---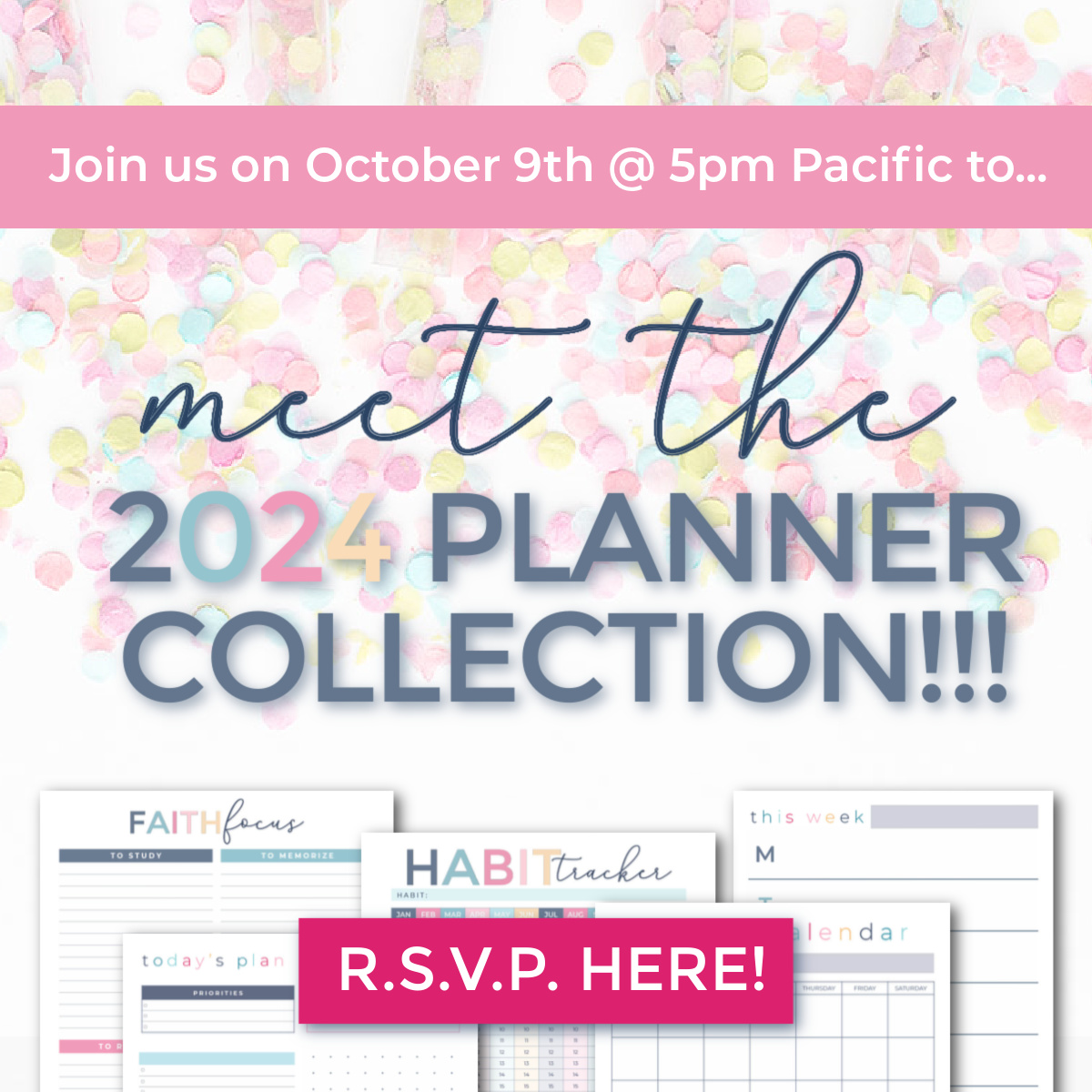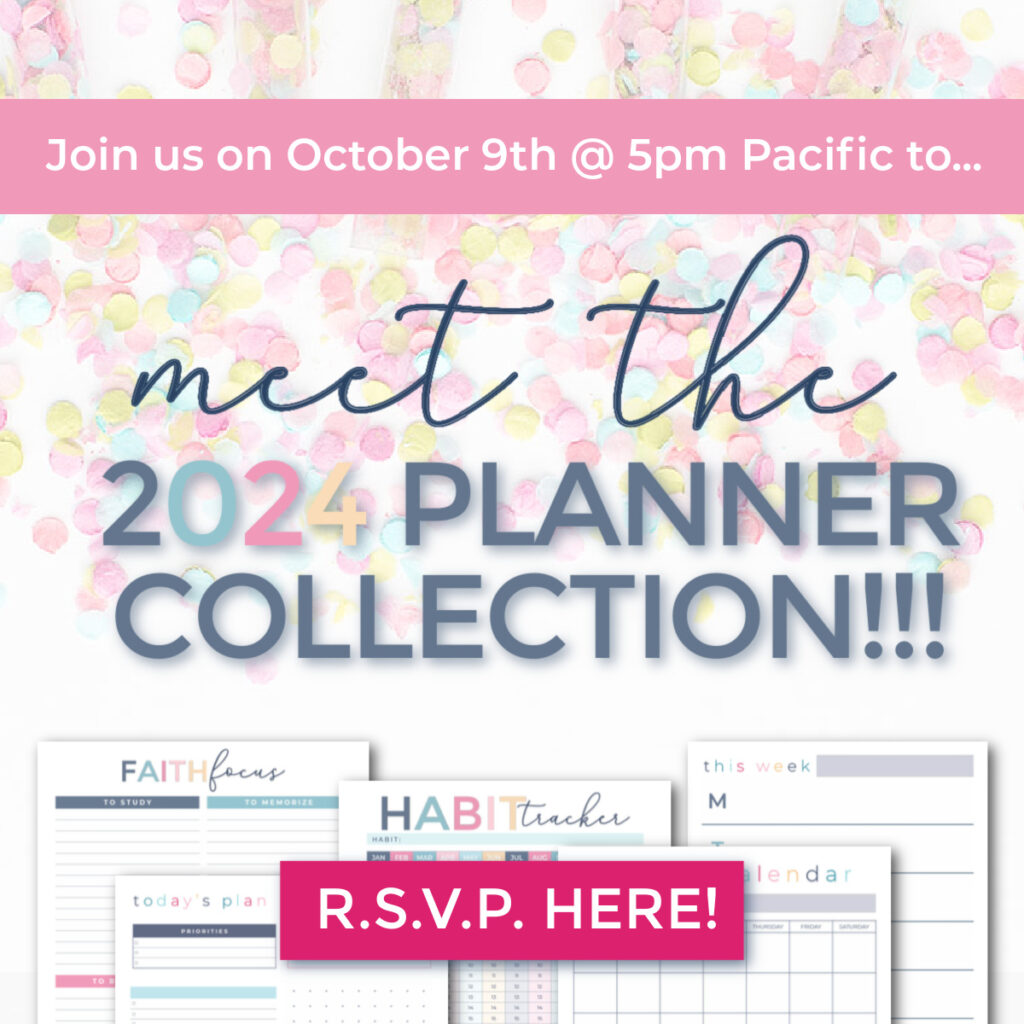 We've got some fun things to celebrate over the next couple of weeks!!!
Next week, we're launching our BRAND NEW 2024 Planner Collection, and it is SO GOOD! My team and I have been working overtime on these new planners (and more!), and we cannot wait to share them with you!!
To check out ALLLL the new products, AND see inside this year's S.O.S. Planner, be sure to RSVP for the Planner Party on October 9th! We need to know how many people are coming because we have a fun SURPRISE planned for that night! Don't miss out – snag your spot at the link above and mark your calendars for October 9th at 5pm Pacific!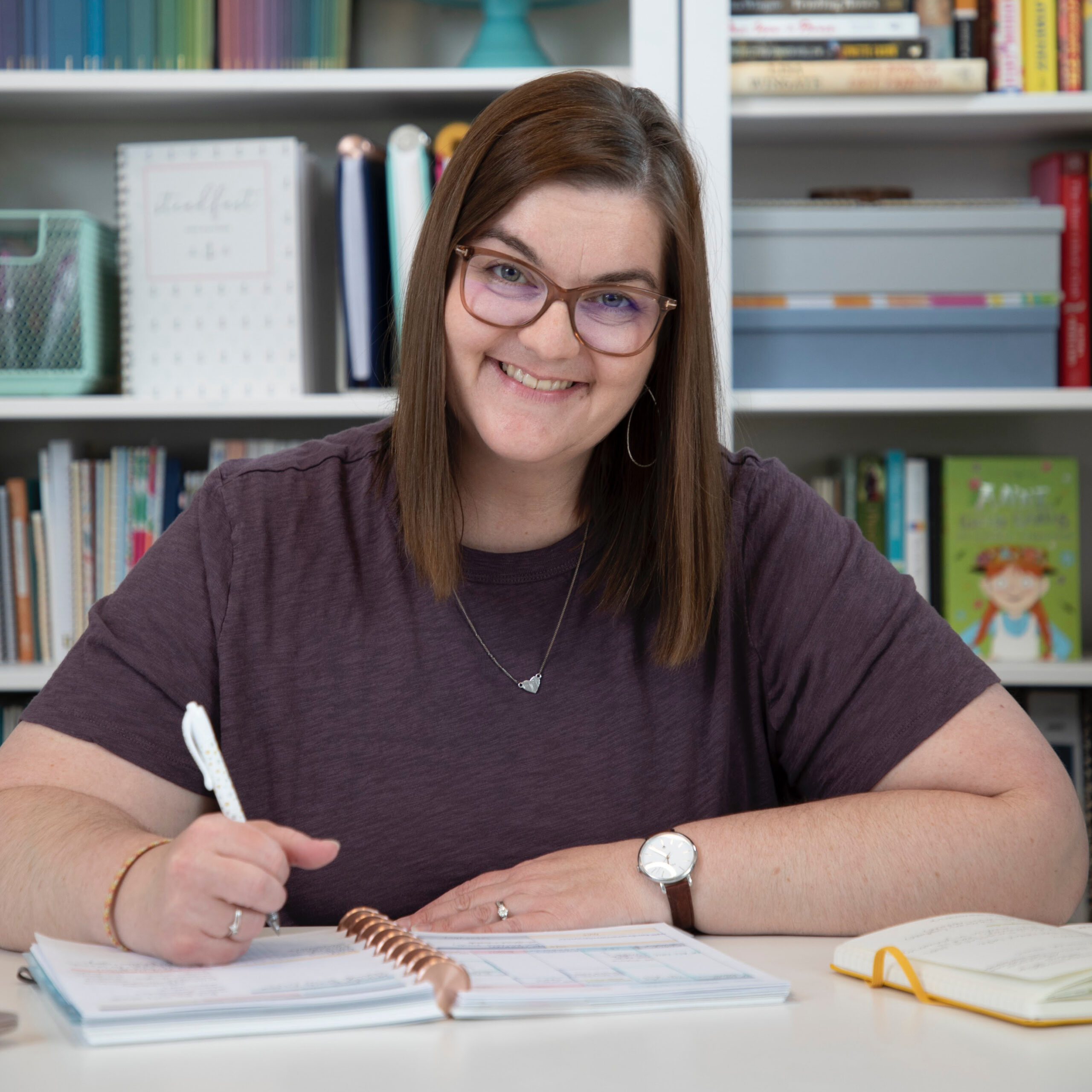 Kayse Pratt serves Christian women as a writer + designer, creating home + life management resources that help those women plan their days around what matters most. She's created the most unique planner on the market, helped over 400 women create custom home management plans, and works with hundreds of women each month inside her membership, teaching them how to plan their days around what matters most. When she's not designing printables or writing essays, you'll find Kayse homeschooling her kids, reading a cheesy novel with a giant cup of tea in hand, or watching an old show from the 90's with her husband, who is her very best friend.