5 things you probably don't know about me…
If you're old, like me, you remember when Facebook started out. You friended your roommate & "poked" the guy you maybe had a crush on (or hope he "poked" you) & you didn't have a choice about your status, everything started with "Kayse is…"
Ah, simpler times.
I think my favorite thing about then though, were the surveys. You know what I'm talking about, right? Answer these 26 questions that start with every letter of the alphabet. Look around your room and share 8 things that start with the letter R. Tell us 10 things we don't know about you.
I always thought those were super fun. And so today, in the spirit of super fun things, I thought we'd get back to our roots and reintroduce the beauty of the Facebook Survey.
I give you…
5 Things You Probably Don't Know About Me!
(I totally expect you to respond with 5 things I don't know about you, so stick around!)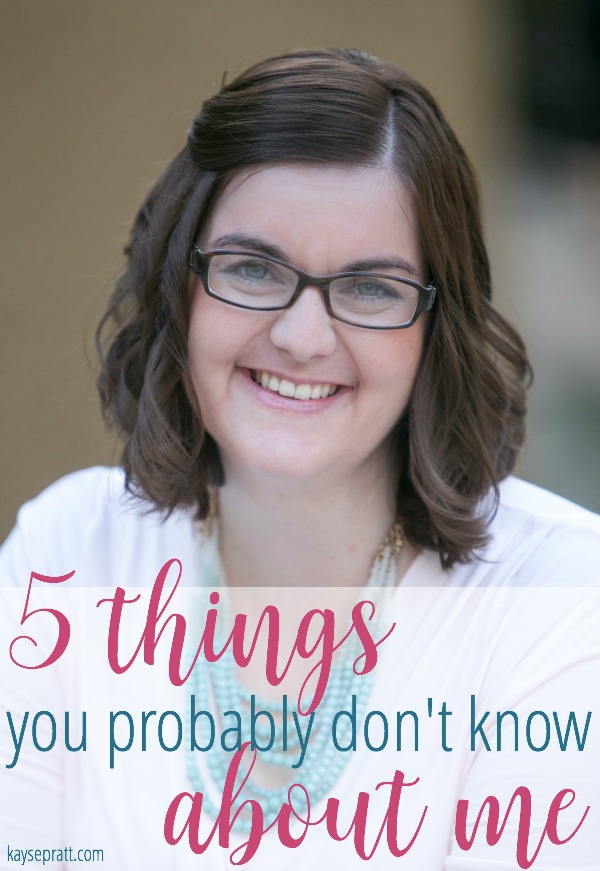 1. I grew up on a cemetery.
Yes, a legitimate cemetery. I did not live next door, or down the street, I lived right on the cemetery. In my defense, we lived next door to a park, and so I thought we just lived at the park for a while. But once I realized where we actually lived, it was more fun than weird. After we closed the gates in the evening, we had go-cart races, tractor rides, and played on a huge dirt hill. For my 22nd birthday, we had a bunch of friends over and played games and ate snacks in the back of a Unimog. Look it up. It was awesome.
2. I think lotion is evil.
I reeeeeeeeeeeeally don't like lotion. When I get a manicure or pedicure (which is very rare), I ask for no lotion. Honestly, thinking about it right now is making me want to vomit. I can't handle slimy things AT ALL. It's bad, you guys. If my hands are suuuuuuuper dry, I will (reluctantly) use one type of lotion that has a water base. But that's IT.
3. Once, I went on a date with this guy…and so did both of my roommates.
So before I met Jon, I got set up with this guy… let's call him David Smith. (Names have been changed to protect the not-so-innocent.) After talking to him on the phone & getting the details for our date, I walked into my apartment and told one of my roommates that I was planning to go on a date with this guy. I was perpetually single, so my roommate was ECSTATIC for me, obviously. Until she asked me his name, and I told her. She got this surprised look on her face and said, "I WENT ON A DATE WITH DAVID SMITH! It was a few years ago. We went to dinner by the beach, walked down the pier to get frozen yogurt, and then he never called me again."
We could not believe this coincidence. So we ran to tell our third roommate, who listened intently & then  said, "DAVID SMITH?! He was my first boyfriend! We went to the beach and had frozen yogurt a lot!"
I have very supportive friends. So naturally, in hopes that this first date would turn into a second for me, the girls and I stripped our apartment of ALL THE PHOTOS (because what would he think if he walked in to see pictures of me with two girls he used to date?!), and they hid in the car in the parking lot when he picked me up. We were very mature. I heard later that instead of going back up to the apartment after we left, the girls actually followed us in the car for a while. But they had to turn around when we got on the freeway – our destination was too far away.
Because we went to the beach. And had dinner. And then walked down the pier for frozen yogurt.
And then he never called me again.
(To this day we still call him the serial first-dater. I feel like that's self-explanatory.)
4. I'm writing 2 books right now.
Because I'm crazy, clearly. One will be an eBook for moms – a compilation of essays on motherhood. Hopefully encouraging, funny, and heartfelt. I hope you'll love it, and I can't wait to share it with you!! The other is my story. The whole thing. Parts you've never heard before, and how it took me years and years to realize that the Christianity I'd been fed grown up was a lie. And what I know to be true now. Maybe that one will be picked up by a publisher at some point? That's my hope. We shall see.
5. I have completely memorized the entire series of Friends.
I am strangely proud of this and also simultaneously embarrassed. Because OF COURSE it would be a lot more beneficial and spiritual if, say, I'd memorized the whole Bible. But no, I can quote you any line from any episode of Friends. So can my brother. We send each other gifs and photos and quotes that make us both crack up and say "I KNOW!" the way only Monica says it. I've used my entire marriage to get Jon on board too, and now he quotes Friends to me in timely, appropriate, and hilarious ways. My life's work is complete.
I feel like we know each other so much better now. You know all of my deep dark secrets. And my vast dating history. We are like BFF's now. Which means…
It's your turn!! Share 5 things we might not know about you in the comments below!!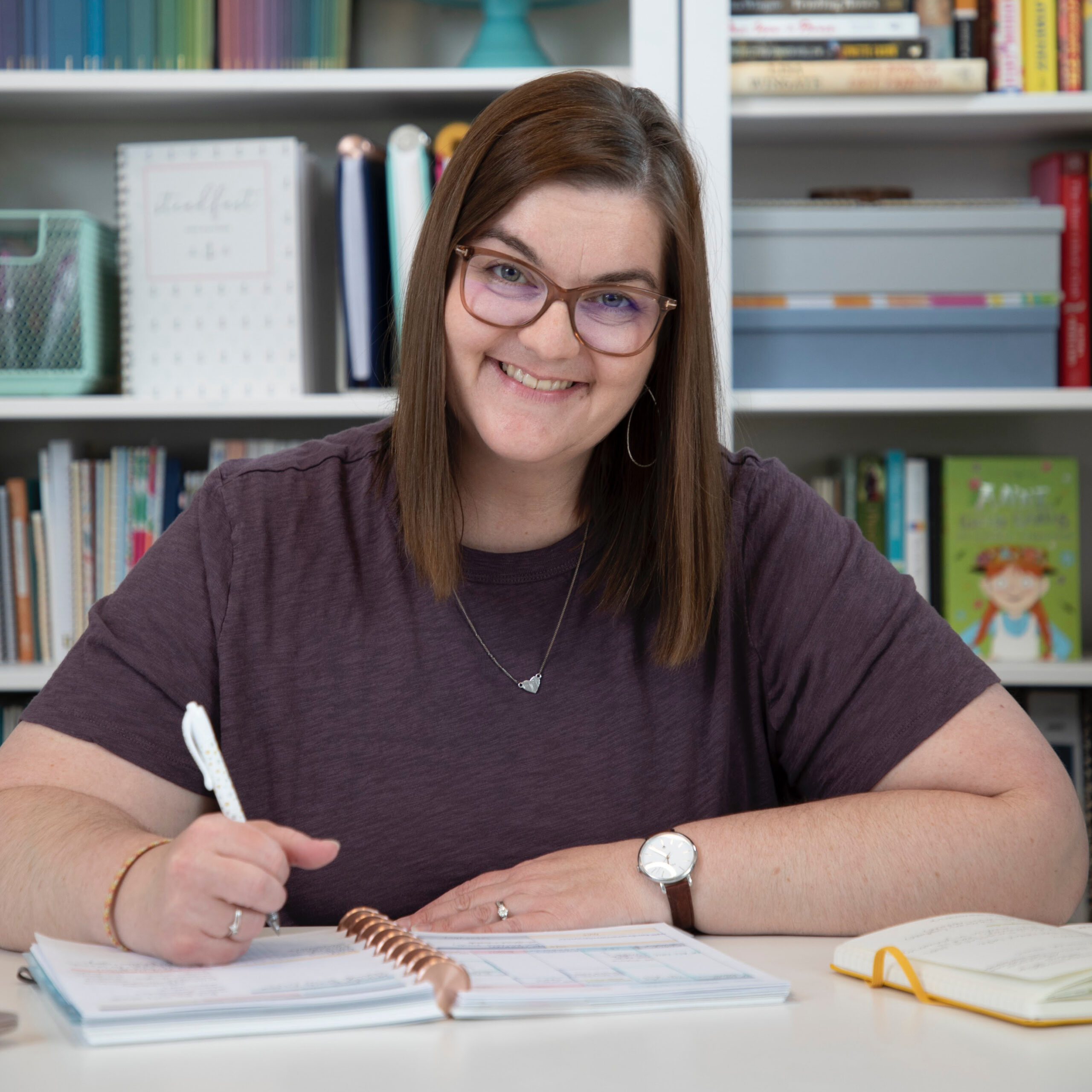 Kayse Pratt serves Christian women as a writer + designer, creating home + life management resources that help those women plan their days around what matters most. She's created the most unique planner on the market, helped over 400 women create custom home management plans, and works with hundreds of women each month inside her membership, teaching them how to plan their days around what matters most. When she's not designing printables or writing essays, you'll find Kayse homeschooling her kids, reading a cheesy novel with a giant cup of tea in hand, or watching an old show from the 90's with her husband, who is her very best friend.