"You Keep Doing You" – An Interview with Nicole DeFord from Jelly Bird Signs!
About a year ago, my friend tagged me in an instagram picture of this gorgeous hand painted wooden sign. She thought I would love it, and she was absolutely right! That day began my love for all things Jelly Bird.
As I followed the Jelly Bird instagram account, I got to know Nicole, the artist, a bit more. She'd often share things about her faith & her family, bringing together a community of women who are just trying to follow Jesus…and who also love beautiful signs. Nicole's work pairs those two things beautifully, as her signs often share a Bible verse, or lyrics from an old hymn. 
Not only do I love Nicole's work, I love her heart and her transparency in a social media world that can be filled with so many facades. She's the real deal, and I'm so excited for her to share a little bit about her faith, family, and business with us today!!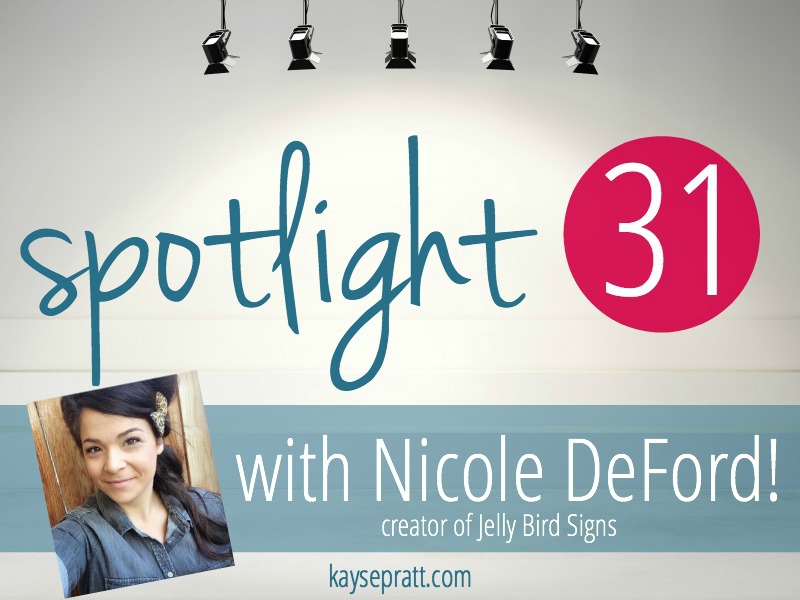 Tell us about who you are, a little about your family, and what you do as a business.
My name is Nicole, and I'm a thirty-something signmaker who works alongside her husband here in sunny southern California. We have two kids ages 5 and 3 and we have been creating handcrafted rustic wooden signs since July 2012.
Think back to when you got started… What problem were you trying to solve? What inspired you to create the business that you've built? Is that still your mission? If not, how has it changed?
Jelly Bird Signs started out the same way I feel most of us makers got our start: I had a need for a handcrafted item and I set out to try and make it on my own. Starting with a sign for a Hunger Games-themed dessert table for my sister and continuing with adding signs to our own walls, the idea to create a shop quickly became a reality when we realized how easy it was just to post a few things on Etsy and it just went from there.
In general, though, yes, our mission has changed, and I feel like that change really took effect last year as we experienced a sort of rebirth of our shop. By switching from solely custom-order to mostly (and then entirely) ready-to-ship, I found we began traveling down a completely different design path, one filled with inspiration that pulled mainly from our faith. Though originally our sign shop was all-encompassing, the further I developed my craft, the more I realized I sought to create pieces that called to me on a deeper level. It was very daunting at first thinking about posting so much faith-based material, but I found that the more I did it, the more encouraged I felt to do more.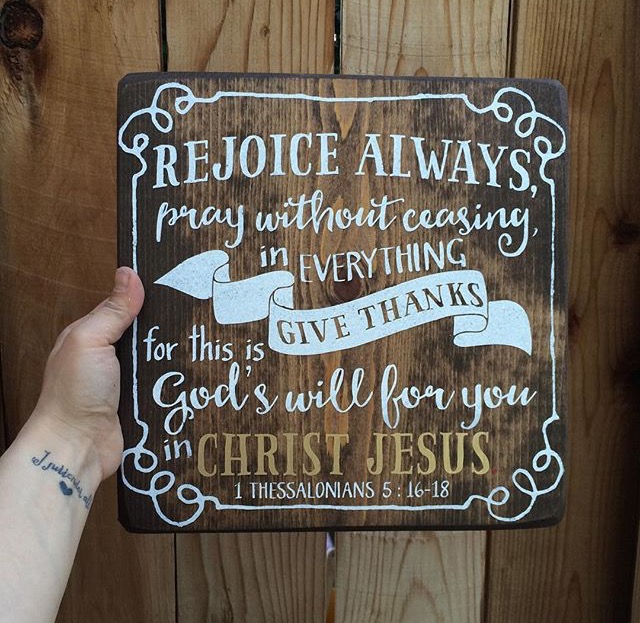 What is one thing that sets Jelly Bird Signs apart? How do you do things differently from other sign makers/designers?
You know, I don't really know. There are many things I feel I could say – that we're heavily faith-oriented, that we hold restocks each week, that we are a ready-to-ship shop, I could go on! – but I feel that since we've made some of these moves, other shops have joined in as well and we're by far no longer the only ones doing it.
That being said, something that I strive for greatly in our shop is transparency and vulnerability; the ability to speak to and relate to our followers/audience in an authentic way that hopefully causes people to develop a relationship and bond with us. That's my hope, that people first and foremost come to our feed for encouragement and support and to feel loved, and then oh, also, we sell signs.
So many times, I hear women wondering how someone else "does it all". That's always an illusion though! No one does it all. So, let's break down your work week. How much time would you say you spend, on average, working each week? How do you make this happen? (Are your kids in school, do you bring on a nanny, does your husband help, etc.?)
Our work week is definitely packed, but I try to make sure to set boundaries as best I can so that all my time isn't taken up by the shop. Currently, I would say my personal work time is about 30-35 hours a week on average, but that's always subject to change based on whether or not it's a show week, or whether or not the signs we have slated for that week require a ton of extra work.
My kids are not in school while I work (my 5 year old has morning preschool on Tuesdays and Thursdays but is back home by the time I'm working in the afternoon) so supervising them is up to me. I definitely encourage playtime as much as possible to my kids (we re-organized their playroom to be more conducive to creative play) and also give them options such as iPad time, audio books, and learning shows on Netflix after playtime. You gotta be realistic, and you've also got to give up the notion that you need to be 100% non-stop present in your kids' daily lives; I promise, they won't melt away if you make them look through a stack of books on the couch while you get a bit of work done.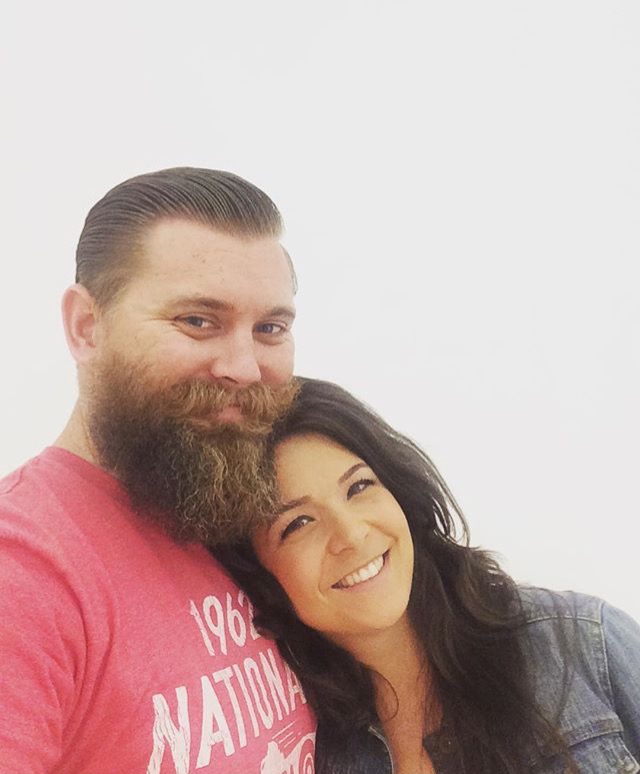 Have you had to make any hard decisions in relation to pursuing your business/ministry? (Sacrificing something business-related for the sake of your family, following God's call for your life instead of what you wanted to do, etc.) Could you share that experience with us and how it's shaped you?
This is a bit touchy, especially since it's almost controversial to do such a thing, but we no longer take custom orders. For me, custom orders are (or rather, can be) the absolute bane of my existence, and that's all we did from July 2012-December 2014. It literally broke me – panic attacks, feeling overwhelmed, tears, feeling like an utter failure; it was one of the most chaotic times in my life. It set my family in turmoil. It's hard to express to customers the full purpose behind why we no longer do custom orders (it seems only natural that we would take them since most every single shop does in one form or another) but the pure matter of fact is that if I'm putting my priorities in order with family coming first, this is how our shop needs to run (ready-to-ship). And that's that.
What's your favorite thing about what you do?
I don't mean to sound cliché, and I certainly don't want to come off as though I'm giving this answer just because it seems like what I am expected to say, but in all honestly it's the ability to glorify God through my work.
I've mentioned it in passing in a few posts, but sometimes I feel so defeated when I read what other passionate Christian women write in blogs and captions because it is so flowery and beautiful and talks about their love for the Lord and blah blah blah and then I get so inspired by that and I go to write something myself and it comes out sounding like Tarzan professing that Jesus is in his heart: "Me Nicole. Me love God. Me love Jesus. God is good. Ug." Good gracious. Sometimes I feel like these signs opened up a way for me to get that same kind of feeling of writing about God and my love for Him but instead of doing so in prose I'm doing it using words on wood.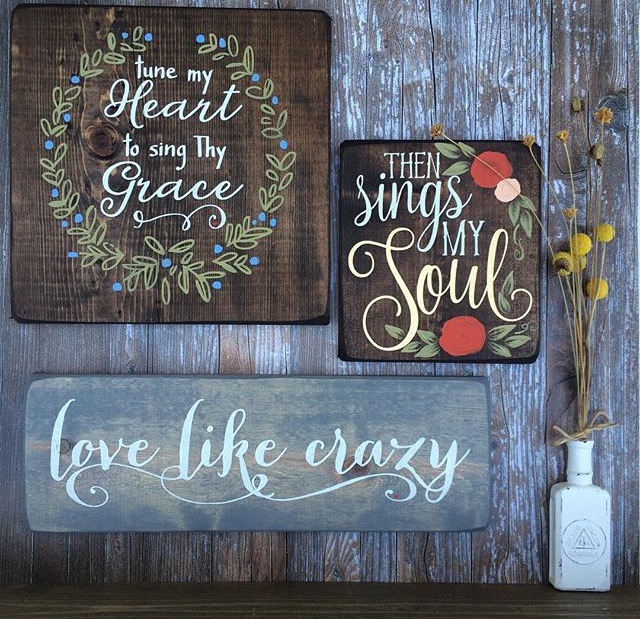 Share with us one tip, trick, or tool that keeps you from going insane.
Time management, absolutely. And taking your time seriously. If you're really thinking about doing this, you've got to be prepared for the fact that it takes time, and if you keep feeling guilty about taking the time out of your day to do this, you'll never push yourself to do more.
What advice would you give to someone who has a dream/talent/message they feel called to pursue, while also raising a family?
Gosh. Basically what I said above about time management, but also to take into account that quote, "don't compare your beginning with someone else's middle." Heavens, if you look at the feeds of people who've been at this far longer than you have only to then look at your own feed and the 5 posts you've done in as many months, you'll feel so defeated you'll barely be able to move forward. Blinders on and full steam ahead. You keep doing you.
Lastly, remember: you're either all in or you're out. If you're gonna do it, DO IT. Work hard. Do your research. Show integrity. Find your niche and run with it. I say each of these things from my own experience and mistakes. My shop verse, 1 Thessalonians 4:11, perfectly captures my thoughts on this topic: lead a quiet life and work with your hands.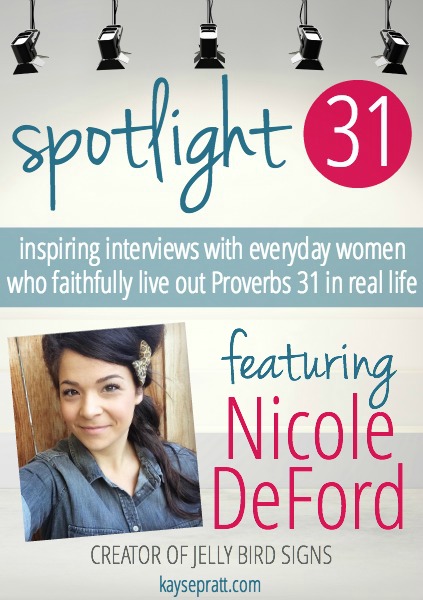 Restocks happen twice a week: Thursdays @ 5pm & Saturdays @ 3pm pacific time!
---
I love Nicole's dedication, as well as her work ethic and commitment to family. She's got a very realistic take on life, and that's right up my alley! I'm so grateful she was able to share with us today!
AND, because she's so sweet, Nicole has offered to give away one hand crafted Jelly Bird Sign to one lucky winner! Simply fill out the rafflecopter below and enter to win!
ENTER TO WIN A JELLY BIRD SIGN!


---
About Spotlight 31:
Over the last year (or few!), I've had the chance to get to know some pretty amazing women. These are everyday moms like you and me, moms who are trying to keep their families first and serve the Lord in the small things. They also have developed ministries, small businesses, or blogs that share their heart for the Lord and provide other moms with resources that simplify life, encourage hearts, or serve as tools for raising kids today.
I am so grateful to know these women, and I really wanted to find a way to connect you with them too. Not just on a product level (though I DO love their products!), but on a mom level. A regular woman level.
The thing I love about each of these women is how real they are. How dedicated to serving the Lord they are. And how fiercely they fight to keep their families first. They are inspirational to me, and I know they will be to you too!!
So, about once a month or so, I "spotlight" one of these women, and share an interview with them that will hopefully inspire and encourage you, both in your role as a wife and mom, and maybe in that dream that you're keeping quiet in a corner of your heart!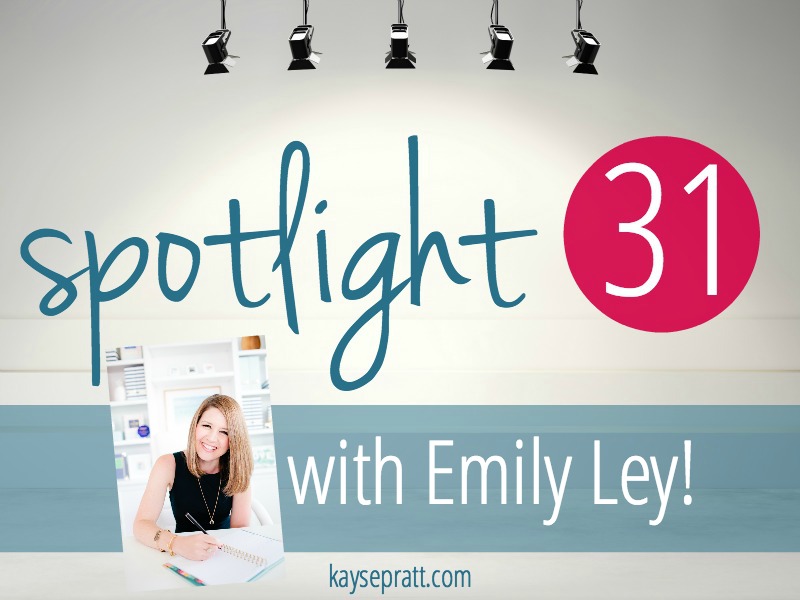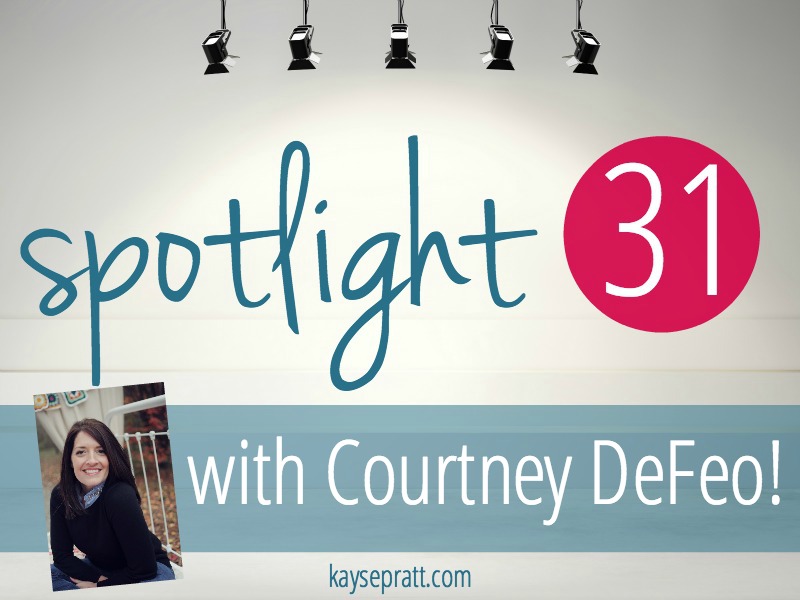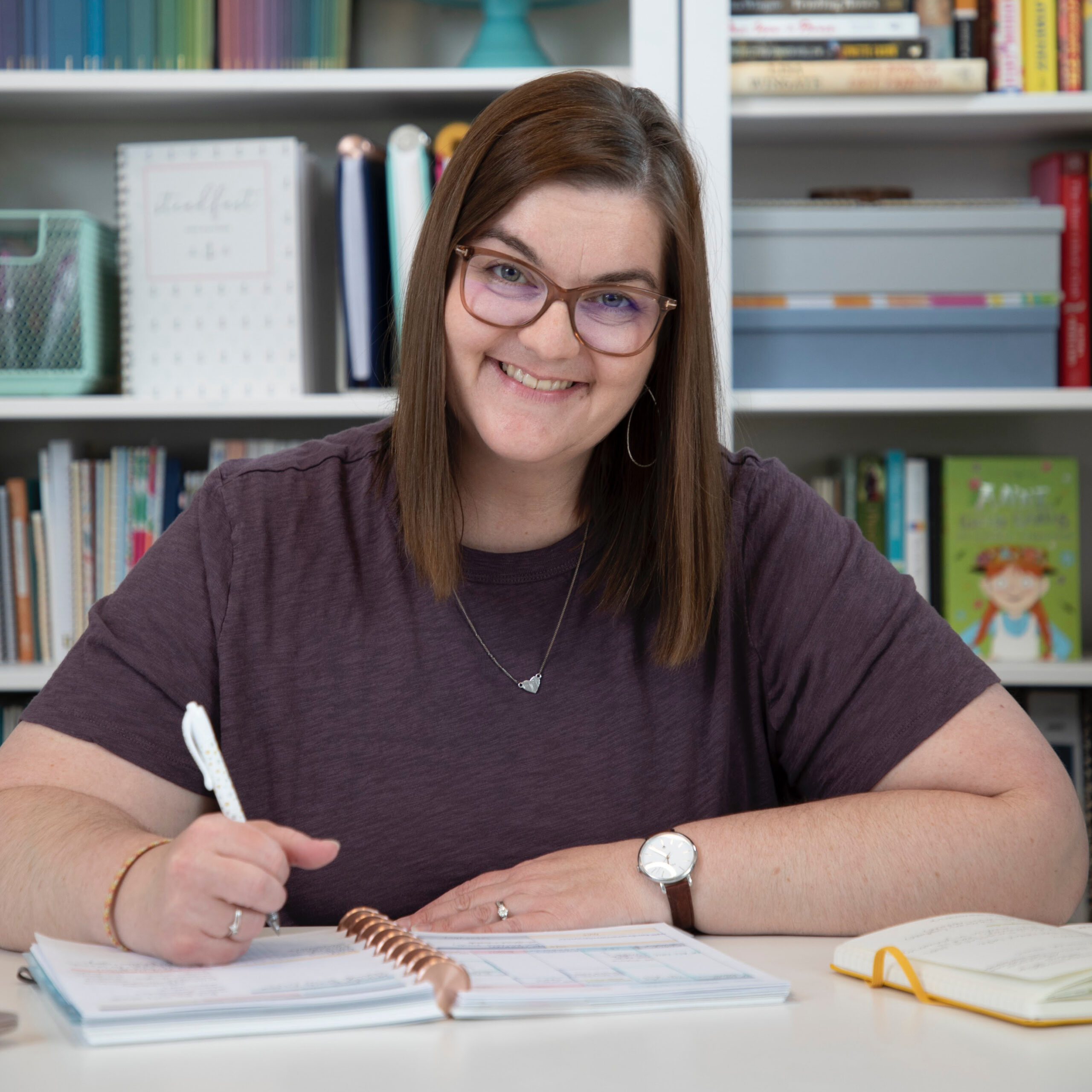 Kayse Pratt serves Christian women as a writer + designer, creating home + life management resources that help those women plan their days around what matters most. She's created the most unique planner on the market, helped over 400 women create custom home management plans, and works with hundreds of women each month inside her membership, teaching them how to plan their days around what matters most. When she's not designing printables or writing essays, you'll find Kayse homeschooling her kids, reading a cheesy novel with a giant cup of tea in hand, or watching an old show from the 90's with her husband, who is her very best friend.