Content in our own sin // Nightly Good News!
Hi friend! Welcome to today's edition of the Nightly (Good) News!
A little background for our new NGN friends:
If you've been feeling worn down by the news lately, like I have been, you're in the right place. I found that nighttime was when I was feeling especially worried and sad, and after talking to many of you, I realized I wasn't alone.
So, I put together a brief nightly email that gives you something encouraging to read before bed. Instead of getting sucked into the spiral of terrible news, we can all focus on something positive and sleep a little better. You can click here to get these delivered to your inbox each night! I'll also post them here on the blog the next morning.
Each letter will include a Bible verse and a few thoughts on it, plus something that's helpful, happy, beautiful, or fun. Delivered to your inbox each weeknight!

"If we say we have no sin, we deceive ourselves, and the truth is not in us.
If we confess our sins, he is faithful and just to forgive us our sins and to cleanse us from all unrighteousness."
– 1 John 1:8-9
I don't know about you, but one of the things I've come face to face with during this time is my own sin.
My short fuse with my kids who are constantly around me.
My lack of consideration for my husband when I'm stressed.
My reaction to fear – pulling into myself instead of loving others.
My idolatry – turning to things like books, movies, and/or alone time for comfort, instead of opening God's Word.
My addiction to productivity and my inability to rest when there's "things that need to be done".
And the list could go on and on.
Honestly, when Jon and the kids spend their days at their respective schools, I'm perfectly content to sit in my own sin. I can handle that short fuse just fine when no one is around. I can consider my husband a lot better when he's only here a few hours a day. I can manage my stress, ignore my fear, deny my idolatry & addiction just fine when I'm home alone – all under the guise of "the things I need to survive".
But here, with my people around me (leaning on all of those last nerves, at one time or another) and endless time to think about my own reactions to things (plus the kind of wife and mom I WANT to be), I am becoming more and more aware of my sin on a daily basis. More and more aware of the many, many ways I need Jesus – not just every now and then, but ALL DAY, EVERY DAY!
It's sobering. And also really good for me. I'm spending more time than normal confessing my sin and asking God for help. How grateful I am that our God is faithful and just to forgive our sins and cleanse us from all unrighteousness!
How about you – what have you been learning about yourself during this time? I'd love to hear!
Lord, thank you that you reveal our sin to us, and bring us to confession. Thank you for promising forgiveness, and for your unending faithfulness to us. Help us remember to turn to you – not only now, but from now on.
---
A little something wonderful…
You might have already seen this, but if you haven't watched John Krazinski's Some Good News, it's amazing. I cried through half of it. It's wonderful news from around the world right now. Heartwarming and funny. Go watch it! (It's only like 15 minutes long.)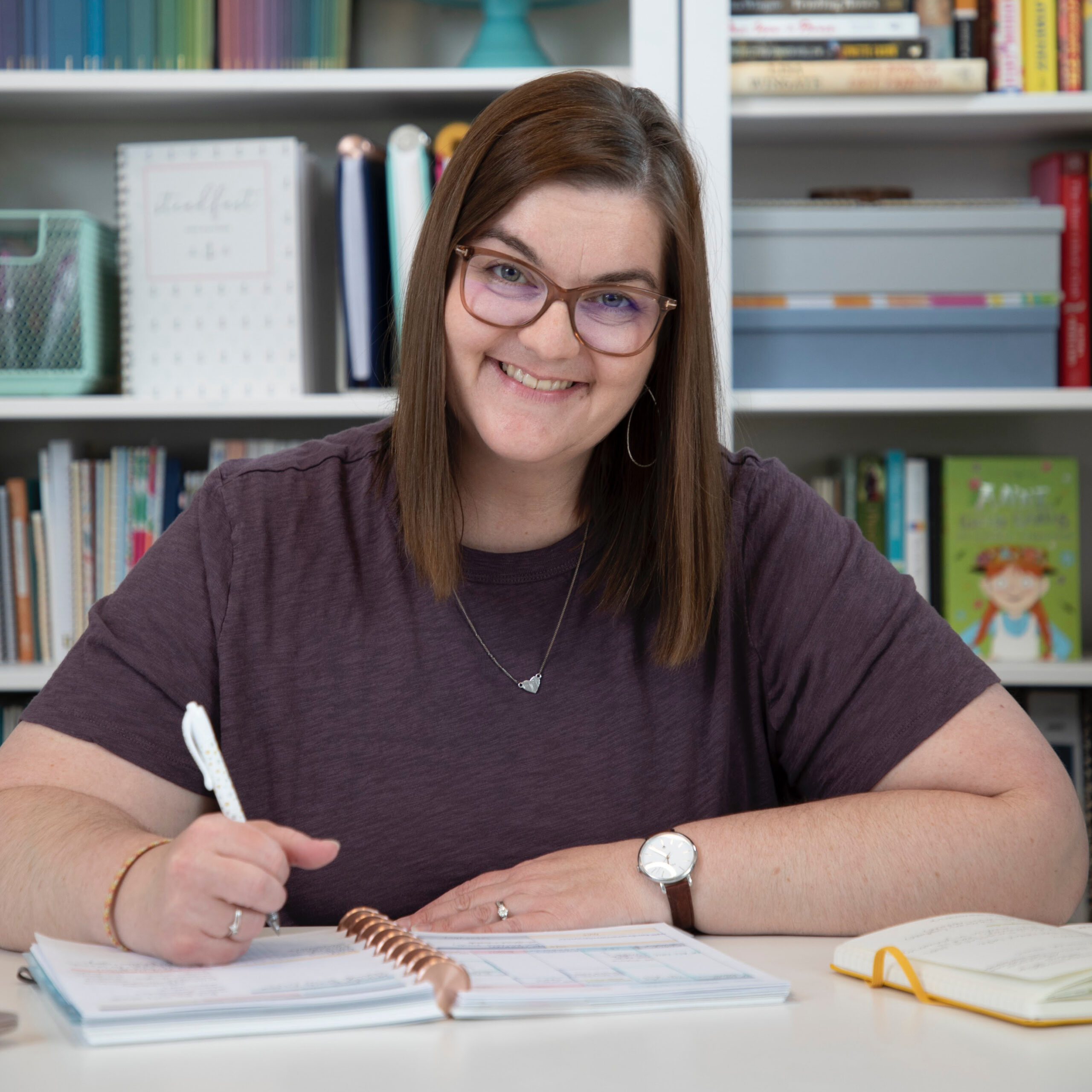 Kayse Pratt serves Christian women as a writer + designer, creating home + life management resources that help those women plan their days around what matters most. She's created the most unique planner on the market, helped over 400 women create custom home management plans, and works with hundreds of women each month inside her membership, teaching them how to plan their days around what matters most. When she's not designing printables or writing essays, you'll find Kayse homeschooling her kids, reading a cheesy novel with a giant cup of tea in hand, or watching an old show from the 90's with her husband, who is her very best friend.