How to reestablish your priorities when you've gotten off track. | Making Things Happen Recap: Part 2
This post is the second in a two-part series that recaps my experience at the Making Things Happen Conference. To read the first post, where I ugly-cried in front of strangers, click here.
---
This amazing thing happens to me after the Lord reminds me of the truth – everything starts to seem so much more clear.
That's what happened over the few days of the conference. Once I was able to remember the truth of Scripture – that I could trust God with our finances and that I was just called to be obedient and faithful right where I was – I felt like I could breathe again. The pressure was gone. And without the pressure, two things happened.
First, I remembered my priorities.
I've talked about this so many times before, but I know without a doubt that my family – Jon and our kiddos – is my calling right now. In this season, they're it. The very best way I can serve the Lord is by serving right where He has me – here, in my home. Practically, that looked like a few things I hadn't been doing a whole lot of.
Spending quality time with my kids – talking with them face to face, playing on the floor with them, reading books to them, teaching them God's Word.
Working on my marriage and encouraging my husband – reading books that support this and making an effort with him.
Be an example of faithfulness and rest for my kids – reading the Bible, listening to music, reading good books, and moving slow enough through life that I'm able to truly pay attention to the people around me.
I had been failing at these things over the last few months. Remembering how important these things are was key for me.
At one point, Lara asked us what we wanted our lives to look like when we were 80. And I realized that none of the things I wanted then had anything to do with all of the things that had been taking up my time recently. I wanted a close-knit family that laughed and played and prayed together. I wanted deep conversations and good food and family traditions. I wanted to have written a book that pointed people to Jesus, and encouraged women to remember that their only hope is in Him. I wanted to be an example of faithfulness in the small things.
If that's what I want then, that's what I should be cultivating now. For me, this means setting some boundaries in place:
I'm trying my very best to only work during my office hours each week. This is HARD for me, because with blogging, there's always something to do. The internet is always on. But if I'm filling all of my empty minutes with something on the computer, I'm not cultivating an atmosphere of rest and love in my home. Instead, I'm valuing productivity over being present with my kids, and that's exactly the opposite of what I believe to be important. So, office hours it is. (And realistically, right now that means expanding my office hours, because I have more work than can honestly fit into 8 hours a week.)
I'm working through our daily Bible Reading Plan. Writing Scripture out helps me to intentionally slow down each day and meditate on God's Word. And I need that.
I'm trying to encourage Jon daily, in a text, or a note in his lunch, or with a quick phone call. He's important and he's doing a great job, and I'm grateful for him. I need to be letting him know that.
I'm making it a priority to read to the kids each day. I love to read, but for some reason it's just easy to let this one wait till bedtime, and then skip it. But reading with my kids is such a special time. Since I've been home, I've been doing this daily, and now Nathan is bringing me books to read instead of asking for the iPad. It's a worthwhile habit to be creating.
I can't do everything. I can't be the perfect mom and wife and blogger. But there are a few small things I can do each day to be faithful with this little piece of earth God's given me. I can cultivate what matters, and thank Him for the gift of it.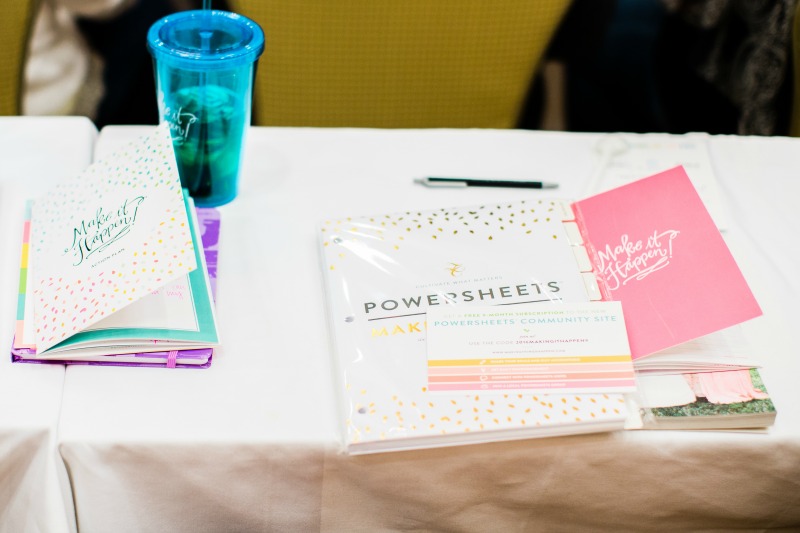 Second, my creativity came out of hiding.
I realized that being so laser-focused on bringing in more money to help pay off debt had really stifled my creativity here on the blog. Instead of praying about what to create next, I was looking sideways at other people, and following their advice. I was imitating the work of others, others who don't even have the same mission that I do. That was wrong.
Surrendering all of that to the Lord took a huge weight off of me, because the truth is that what works for other people doesn't work for me! All of a sudden I remembered WHY we do what we do here, and I had so many ideas and things I wanted to share with you!!
So, here's what's coming up here on the blog…
Next week (hopefully- assuming I can get everything done during office hours!), I'm launching a book I've had on the back-burner for a while. It will be an eBook for moms – to encourage your heart and make you cry with laughter. It's full of stories and Scripture and hope for your busy, weary heart. I can't wait to get it into your hands!!
I'm also working on a new line of products for your home – Scripture Print Packs. They will be themed, and the mission behind these is to surround you with Truth no matter where you are. I'm SO excited about these, but they are taking quite a bit of work, so I don't have a launch date quite yet!
Lots of posts on honest faith and motherhood. I want you to know that the most important thing is the Gospel of Jesus Christ, and that's where my focus will be here. More posts like this and this, probably. No sugarcoated sweetness, just raw confessions and Biblical truth.
The Homemaking Bundle. Have you been waiting for this? I HAVE!!! It's my favorite deal all year long, and this one is maybe the best we've ever seen. I got to preview it over this last week, and I am seriously so stoked to share it with you. You know I'm a huge fan of practical resources that make our lives as moms a little easier, and this is the best resource I've found anywhere. Look for more on this near the end of the month!
I tell you all of this because I really want you to know my heart for my family, for my faith, and for you. This blog is a space where I share the things that I think are the most important, and I want you in the loop and never surprised by what you find here.
The more I'm in the Word and in prayer, the more I realize that the tagline of this blog – The Only Hope I've Got – is really the cry of my heart. It's what I want you to know more than anything. No matter where we are or what we've done, Jesus is the only hope we've got. He's it.
Our stories aren't going to look like anyone else's, and that's okay. He's still faithful, and we're just called to be obedient. Right here, in our mess, with the dishes piled high and the legos on the floor and the exhaustion written all over our faces. We don't have to be anything we're not.
Really, what we are is HIS.
And these years of raising little ones and finding "balance" and figuring out what it means to be a grown-up, they are not a burden, they are a blessing. I'm so grateful that I get to do them with you. And I'm even more grateful that we've all got a Savior who loves us enough to walk with us every step of the way.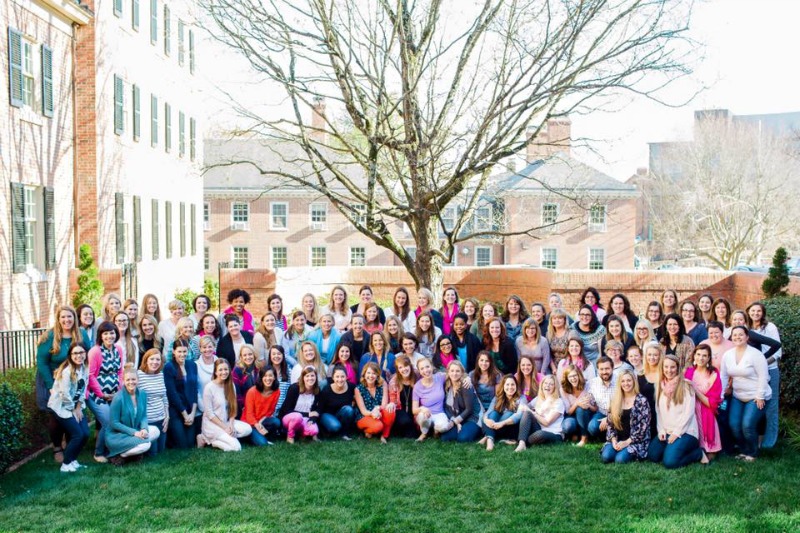 So there you have it, friends. Two days at a conference, PHONELESS, is what it took for me to remember what was important. Honestly, what I needed was the space to slow down. I hadn't made time for that in the crazy busy life I'd been leading, and being forced to slow down gave me the space to actually look at the way I was living, pray through it, and see the changes that needed to be made.
And now? It's YOUR TURN! I'd love to hear from you!
What, if anything, resonated with you in this post? What do your priorities look like right now?
*All photos taken by the amazing Robin VanDyke!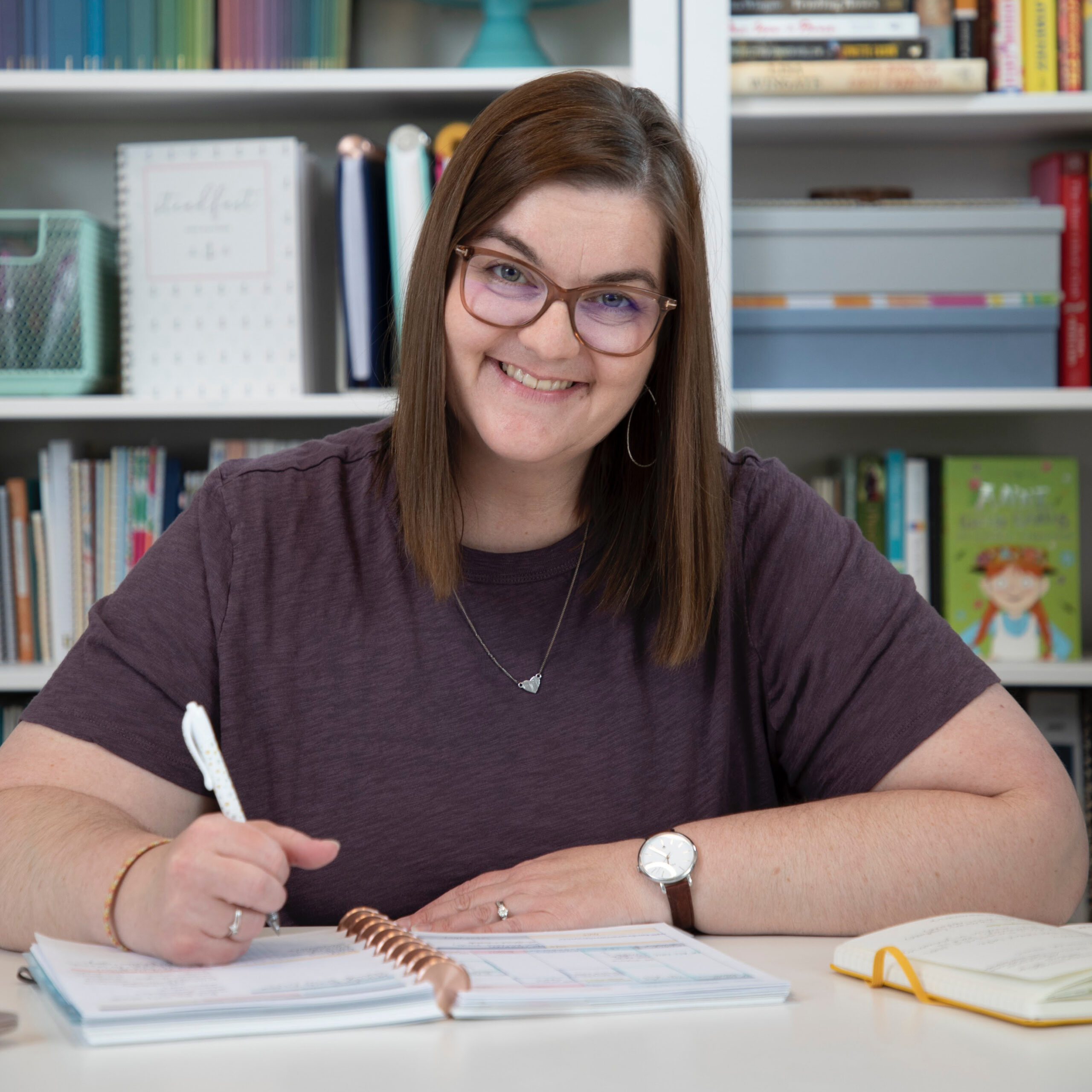 Kayse Pratt serves Christian women as a writer + designer, creating home + life management resources that help those women plan their days around what matters most. She's created the most unique planner on the market, helped over 400 women create custom home management plans, and works with hundreds of women each month inside her membership, teaching them how to plan their days around what matters most. When she's not designing printables or writing essays, you'll find Kayse homeschooling her kids, reading a cheesy novel with a giant cup of tea in hand, or watching an old show from the 90's with her husband, who is her very best friend.