The Eternal Importance of Motherhood
I had a writing deadline coming up, so I was working on the computer while my two- year-old daughter watched a (very educational, not at all mindless, I'm sure) show on Netflix.
I just needed a few minutes. A few minutes to finish this project, submit it, and be done.
Just a few minutes. That's all it was.
But, as they tend to do, a few minutes became fifteen, and fifteen became thirty.
Suddenly, two little feet stood in front of me, and two little hands reached out and began to close my laptop. Before I could snap at her about not touching Mommy's computer, her sweet eyes connected with mine, and she asked the question that ripped my heart in two.
"Can you talk to me, Mommy?"
All I've ever wanted to be is a momma. I guess that's not totally true – there are plenty of other things I've wanted to be. But a momma? Well, that's always been at the top of the list.
But motherhood is hard. Harder than they tell you it's going to be. There is no instant gratification, no awards at the end of the year, no pats on the back. Our trophies are dirty diapers, accompanied trips to the bathroom, and sleepless nights.
Every day, we are pulled in so many different directions, it feels almost impossible to keep track of all the things we are supposed to do. Dishes, laundry, chores, meals, diapers, discipline, naptimes, nursing, playdates, reading, and more.
Not to mention nurturing your marriage. And keeping up with whatever at-home or out-of-the-home job you might have.
It's overwhelming, all the things we are supposed to do. Is it all necessary?
I'm learning that motherhood simply may not be the time to pursue all of my "supposed to's" at once.
I'm a mom. And after my relationship with Jesus and my relationship with my husband, my relationship with my kids takes top priority.
They are my purpose right now. They are my mission. End of story.
I think sometimes, it's easy to forget that I wanted this. That the mommy bones in my body ached to hold babies and shape their lives and make a difference.
Hard? Yes. It is impossibly hard.
But oh, what a sweet privilege. What an honor, what a gift (!) to have been blessed with these lives in my care.
I don't want to forget that. I don't want to look back on my life in twenty years and realize that I wasted the precious time I had with them by living in a state of perpetual distraction. I don't want to be ruled by all of my "supposed to's"; I want to walk in Truth, with a purpose.
So, I set down my computer, picked her up, and covered her in kisses.
"Yes, sweetie. Mommy can talk to you. In fact, Mommy would love to talk to you." And her eyes lit up and changed my steps for good.
Distractions will come. The urgent will threaten to crowd out the important. I will be pulled in a million different directions and have a zillion choices to make in a very limited amount of time.
But despite the realities of life, I want to be an Undivided Mom. I want my kids to know that I want to be their mom. I want them to know they are loved and valued. I want to teach them who Jesus is, not just in my words, but through my actions. I want my kids to know that there is nothing on this earth that I would choose over them.
I want to live with a purpose, a passion. Focused and effective, not distracted and scattered.
On my own, I know it's impossible. But with Him? All is possible.
Mommas, we can look through the chaos to find Christ in the midst of the everyday. He's there, ready to strengthen and fill us to be moms that live out grace and purpose in the lives of our children. Moms that speak the Gospel and bring truth into our home. Moms that make a difference.
Undivided Moms.
---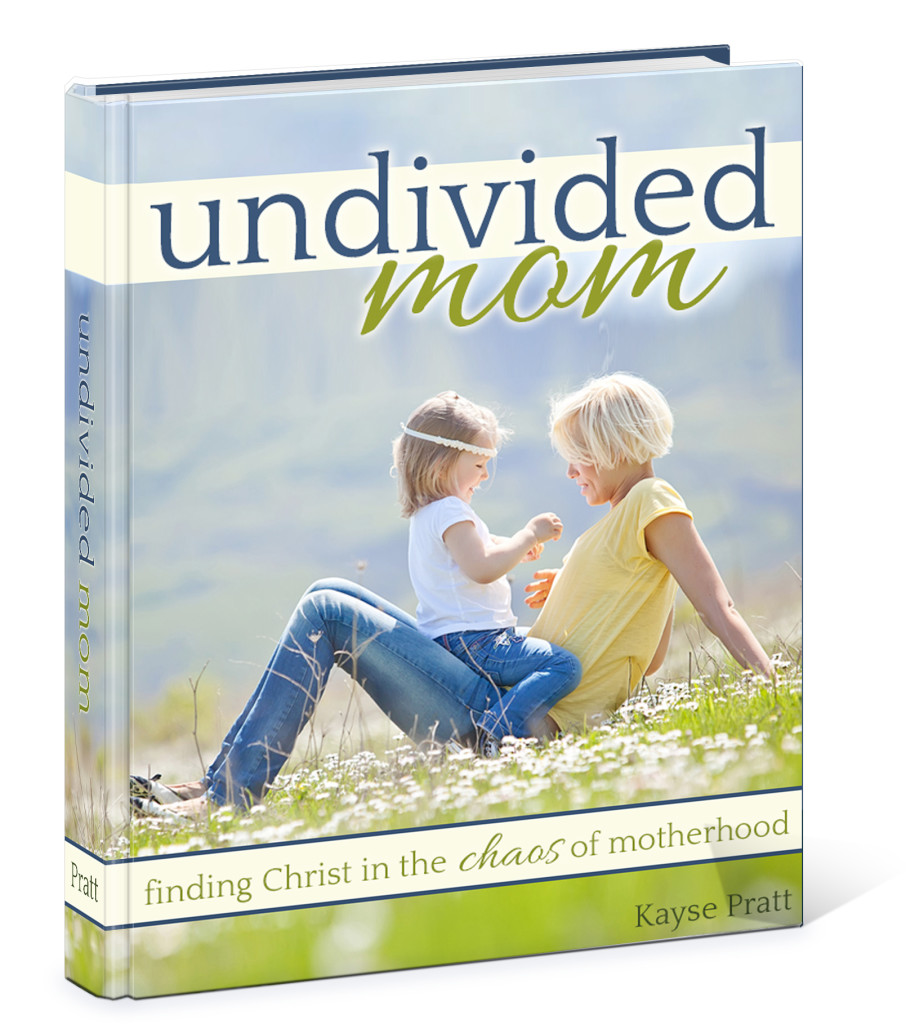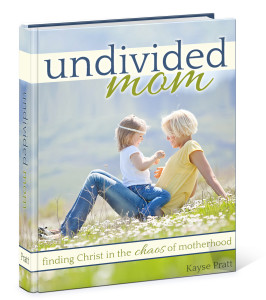 This post was taken from the introduction of my devotional for moms, Undivided Mom.
If you're looking for some encouragement and perspective in your motherhood journey, I'd love to share this devotional with you. You can find it here.
---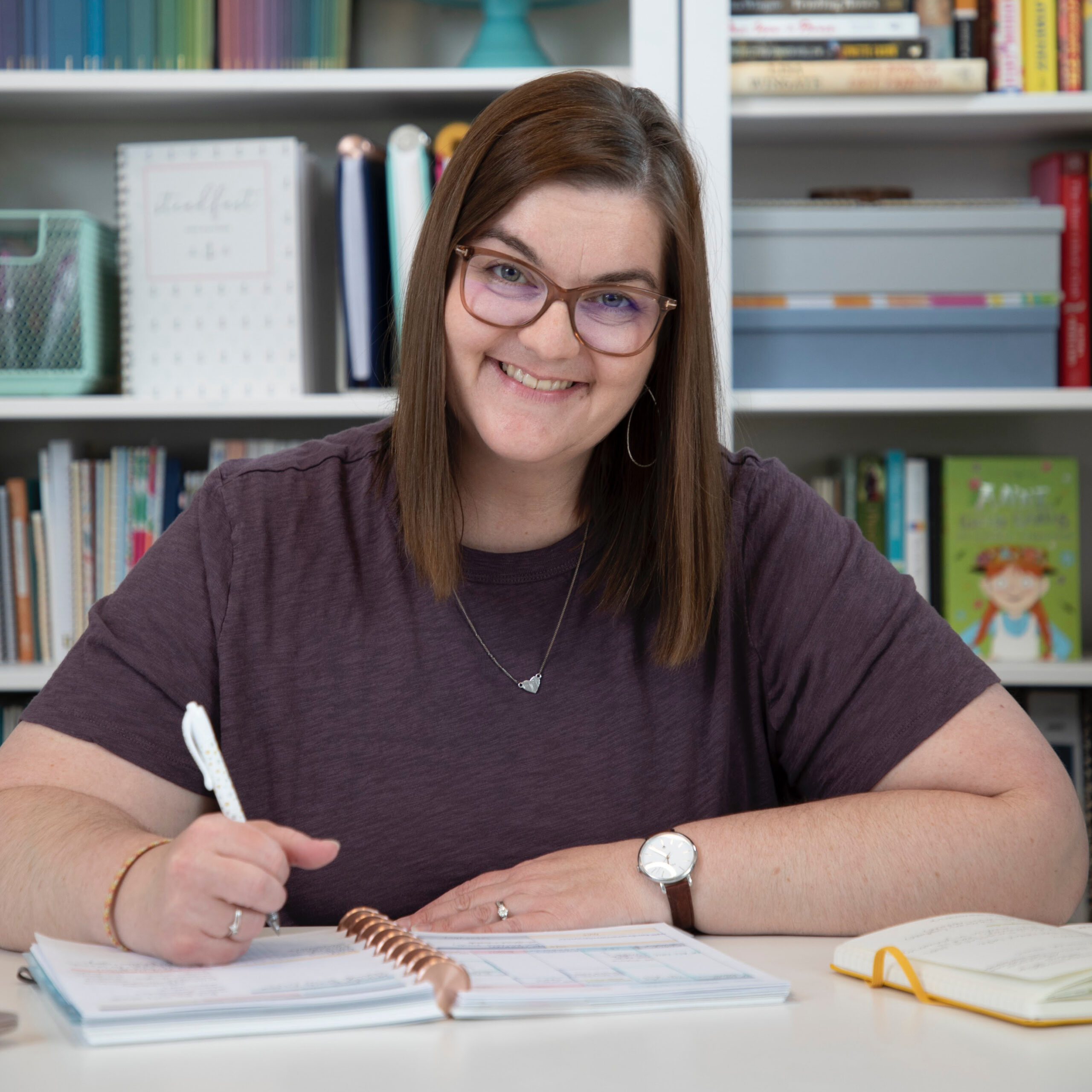 Kayse Pratt serves Christian women as a writer + designer, creating home + life management resources that help those women plan their days around what matters most. She's created the most unique planner on the market, helped over 400 women create custom home management plans, and works with hundreds of women each month inside her membership, teaching them how to plan their days around what matters most. When she's not designing printables or writing essays, you'll find Kayse homeschooling her kids, reading a cheesy novel with a giant cup of tea in hand, or watching an old show from the 90's with her husband, who is her very best friend.