The Ultimate Productivity Hack (And How to Make It Work for You!)
Hey friend! Tell me if this sounds like you…
You've got a lot of balls in the air – at all times.
You're juggling the calendar on your phone, those to-do lists on post-it notes, and all those big goals hanging out in your head.
You feel like you can't drop one. single. thing. or it will ALL come toppling down…
…but you're really struggling to balance it all.
It is HARD to juggle all those things – keeping tabs on every aspect of your life, your family's life, and maybe even your work life.
And when everything is "managed" in seventeen different places?
Well, that makes it even harder.
So today, I want to share the ULTIMATE productivity hack with you – the ONE thing that's helped me streamline my to-do's, get them out of my head and into reality – where I don't have to worry about them anymore.
The ultimate productivity hack?
Using a PLANNER!
You might be a little skeptical (either that or you know me and you totally knew where this was going!)
…but give me a few minutes to explain why the simple act of using a planner (bonus points if it's an actual paper planner!!) can actually help you set down all those balls you're juggling – without your entire life crashing around you!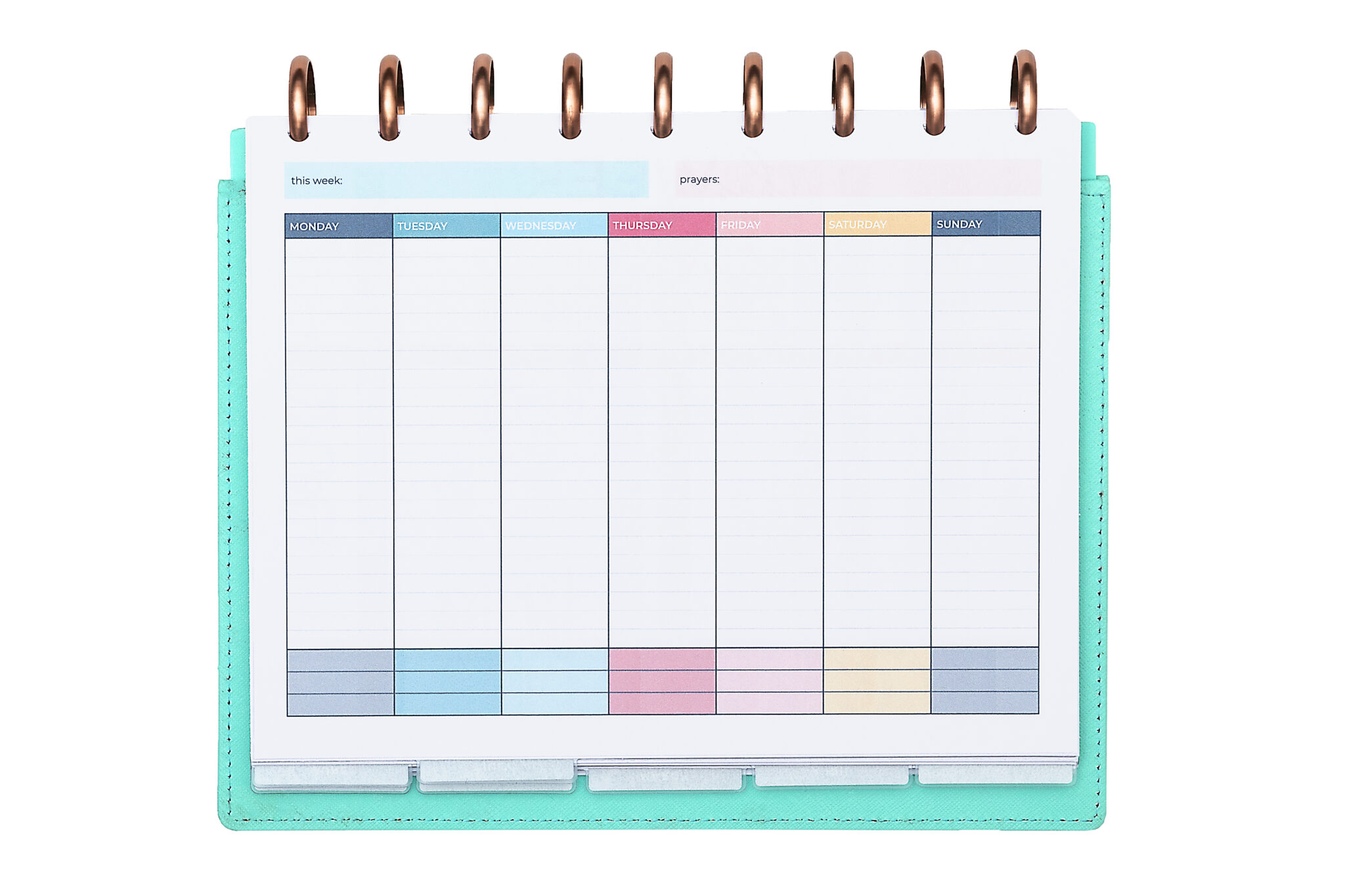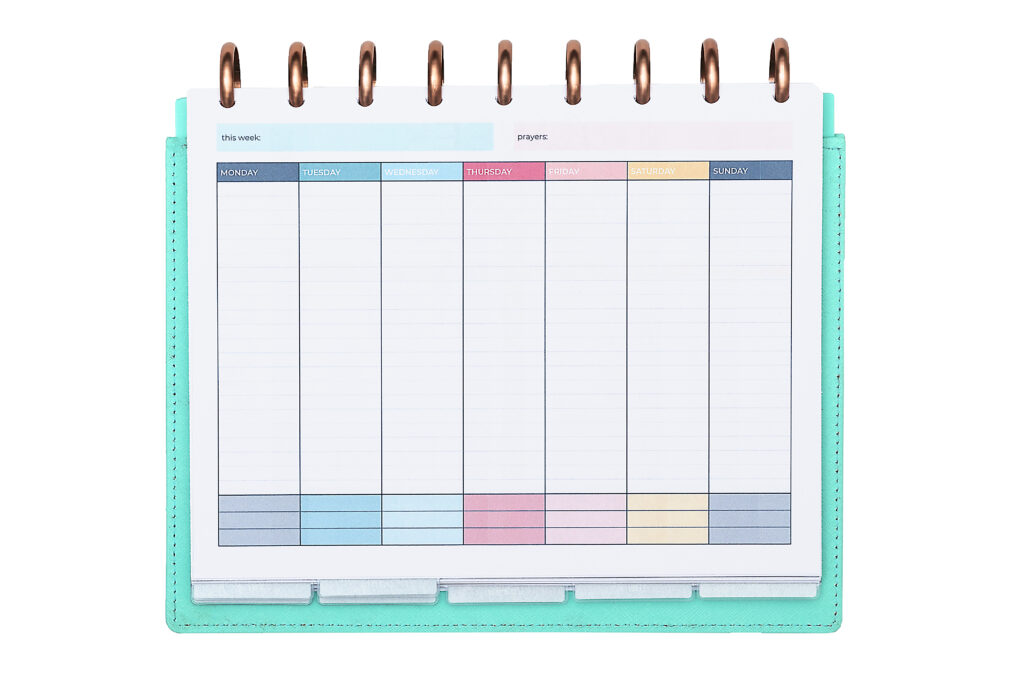 Reason #1: A planner helps you stay organized, which consequently reduces stress.
Instead of juggling your phone, your post-it notes, and all those dreams in your head, a planner gives you ONE CENTRAL PLACE to keep all your important info.
No more searching for that scrap of paper – you wrote that note in your planner!
No more wondering where you are on your goals – you're tracking that in your planner!
No more figuring out what you should be doing today – it's…you guessed it…in your PLANNER!!
We know that staying organized helps reduce our stress levels – remember, clutter weighs down our minds and raises our stress!
And exactly NONE of us are good at keeping track of everything in our heads.
Enter the planner: When we have one central place to write everything down, we have a much clearer picture of what we need to do and when we need to do it.
And that one thing? Well, it lightens our load immensely – because we no longer have to take up brain space with all the things we *should* be doing.
Instead, they have a place to live OUTSIDE of our brains. In our planners!
BONUS TIP: The physical act of writing something down has been shown to reduce actual stress, increase memory, and help us process information. There are SO many benefits to writing things down!! Source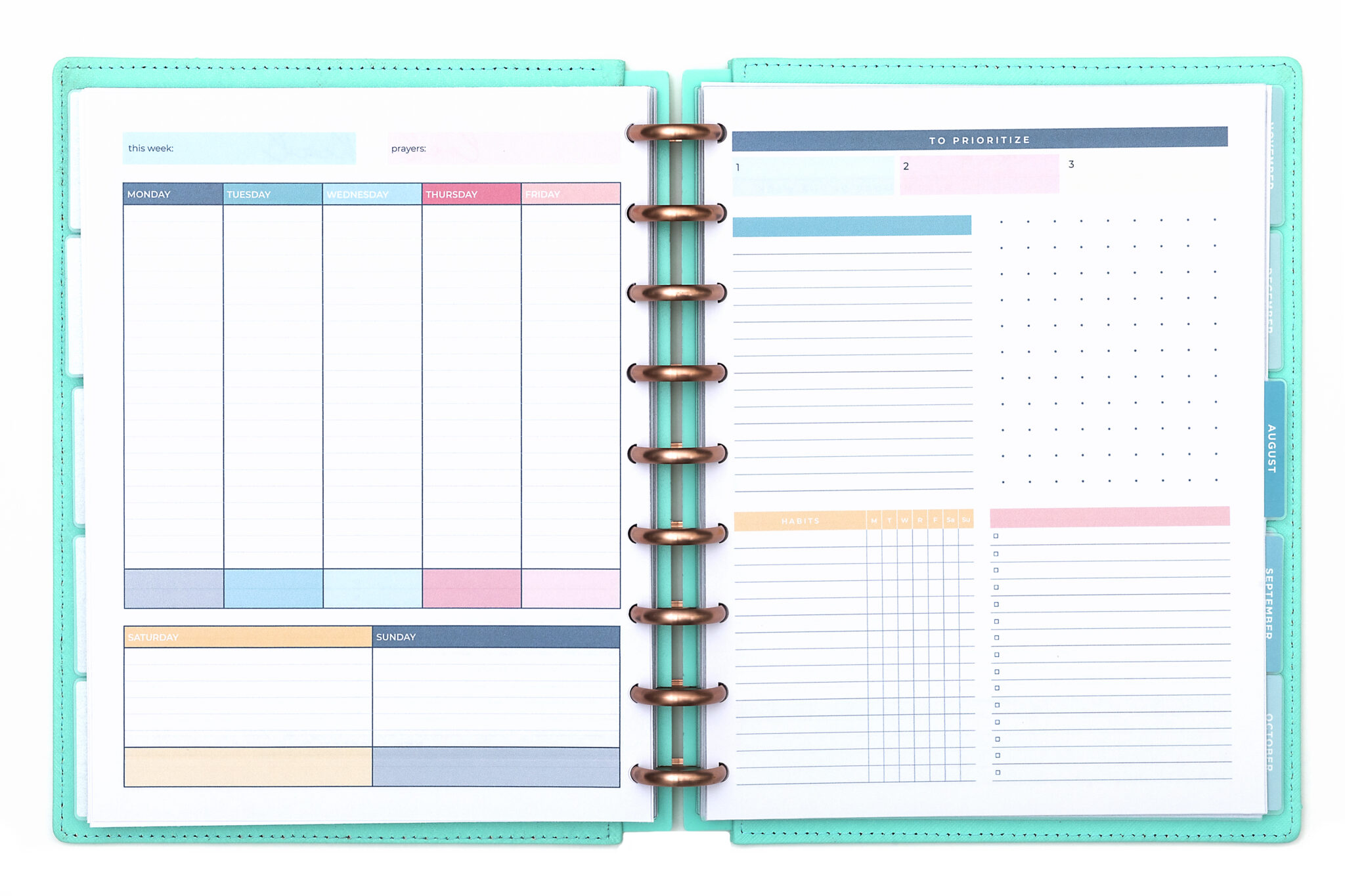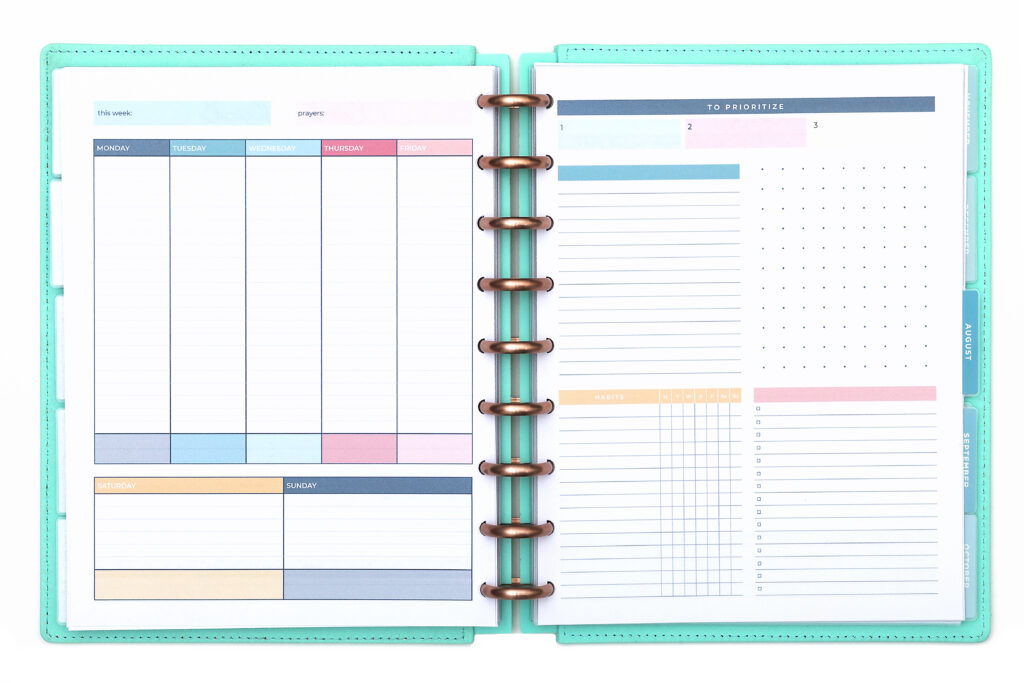 Reason #2: A planner can actually help increase your productivity.
Raise your hand if you've ever found yourself distracted in the middle of a day where you have a TON of things to do.
🙋🏼‍♀️
Using a planner gives you – again – ONE CENTRAL PLACE to come back to when your day gets off track.
Got distracted on instagram? Started doing your laundry and decided to take a detour into closet organization? Clicked "Continue Watching" on Netflix, even though you were just going to watch ONE show with lunch?
No big deal – just check your planner for what you were supposed to be doing, and pick it right back up!
Plus, working with a planner allows you to:
Plan out your day by hour, category, or time-block – whatever works best with your brain!
Set specific goals and deadlines for yourself, keeping you motivated + on track!
Break your tasks down into smaller chunks – increasing your ability to accomplish them in an efficient way!
No more twiddling your thumbs (or scrolling your phone) wondering what should be done next. Using that planner helps give you a game plan for your day to day life, increasing productivity – which actually gives you MORE FREE TIME!!!
And isn't that exactly what we want?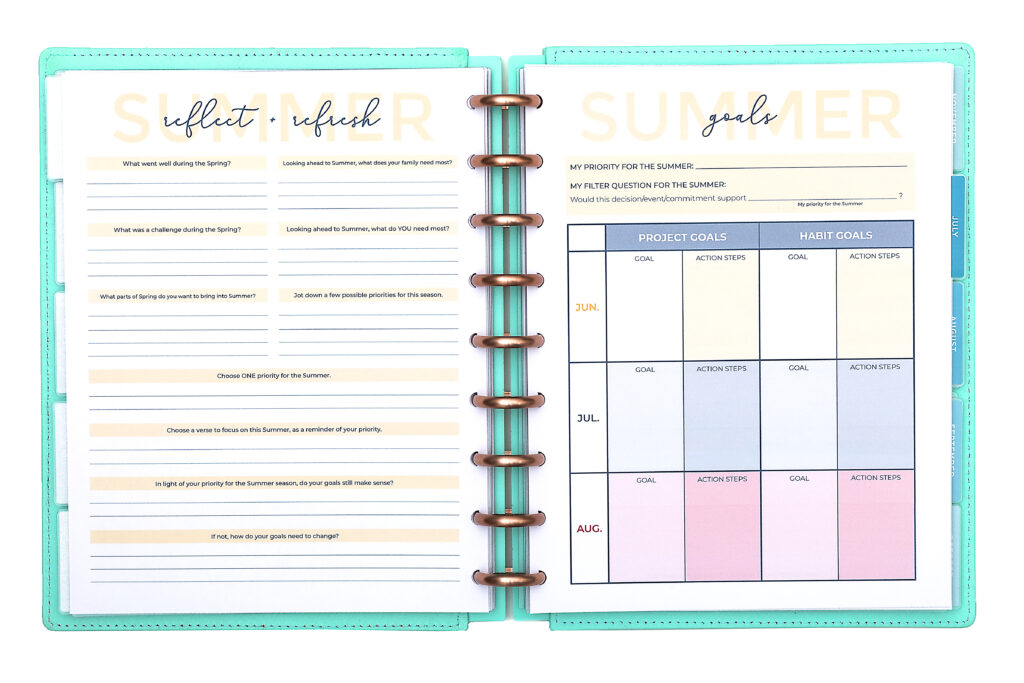 So, how do you get started using a planner?
Friend – this is where I've got you covered!! Even if you've tried using a planner before, and decided it doesn't work for you (psst… it can!!), I'd urge you to try one or more of these tips…
Keep it simple: Don't try to plan out every second of your day. (THAT truly doesn't work.) Start with planning just your morning block, or maybe your evening routine. Once you're used to that, up your game and expand to another block of the day!
Keep it visible: A planner that's tucked into your purse does not do one single thing to help your productivity. Instead, choose to keep your planner open in a place where you can see it all the time! My favorite spot? My kitchen counter!
Use it consistently: If you only use your planner every once in a while, it's not going to be very effective. Make a habit of using your planner every day – even incorporating it into your life as a part of your routine!
Be flexible: Remember that a planner is just a tool – it's not the boss of you! If something comes up and you need to change your plans, don't be afraid to make the necessary changes and move forward in confidence.
Make it fun: Using a planner doesn't have to be boring or tedious. Add some colorful pens, stickers, or other fun elements to make it more enjoyable to use. (Our favorite planner accessories are here!)
Friend, if you're tired of feeling like your life is a bit of a juggling act, I hope this post has encouraged you to give planning another shot!
Check out the posts below for a few tutorials on Monthly Planning + Weekly Planning!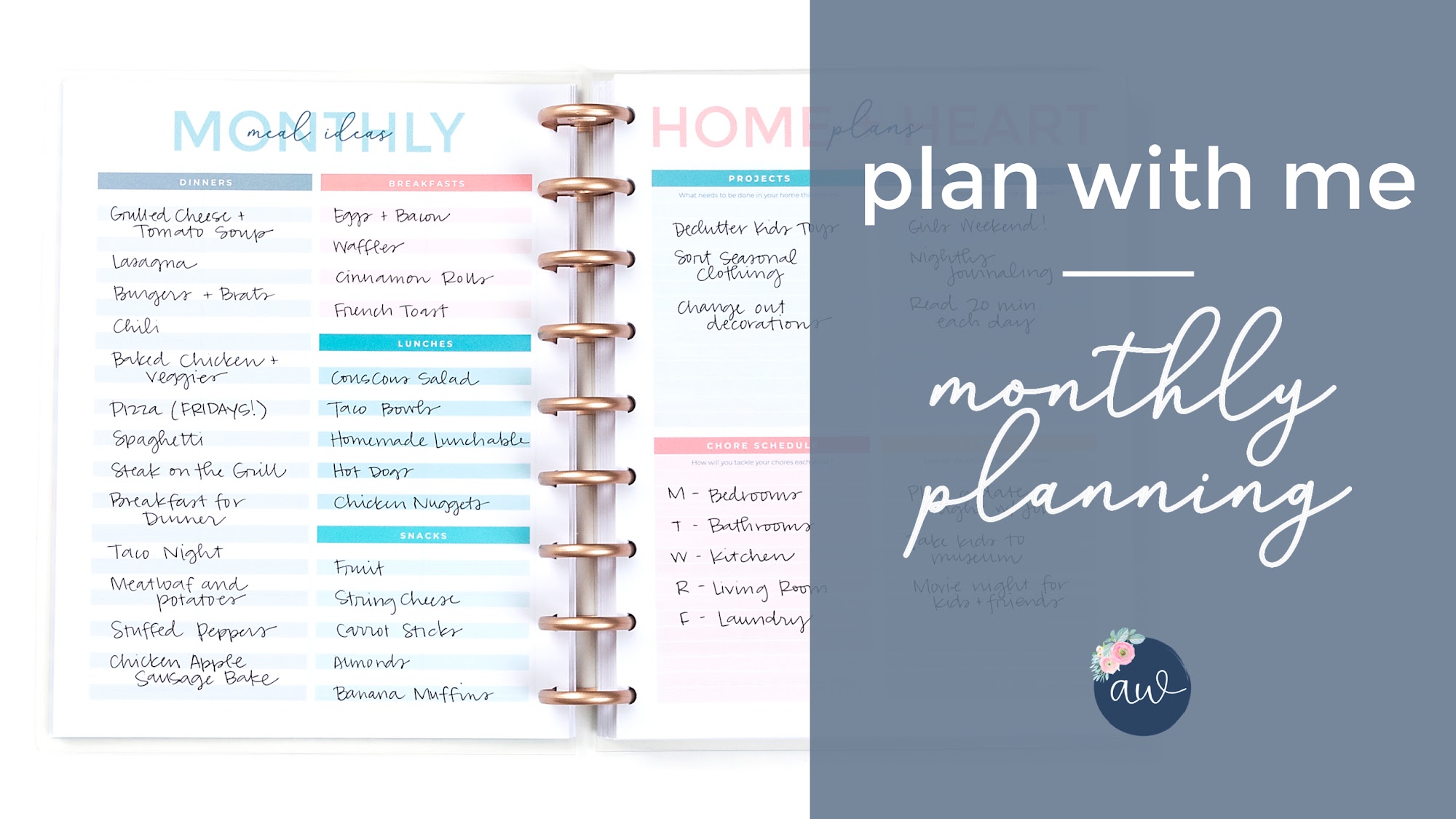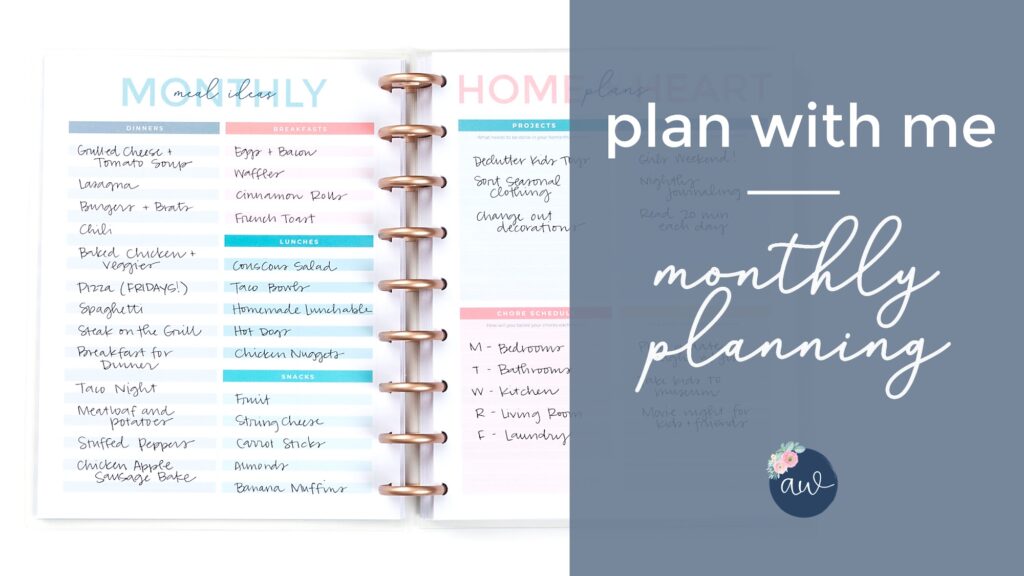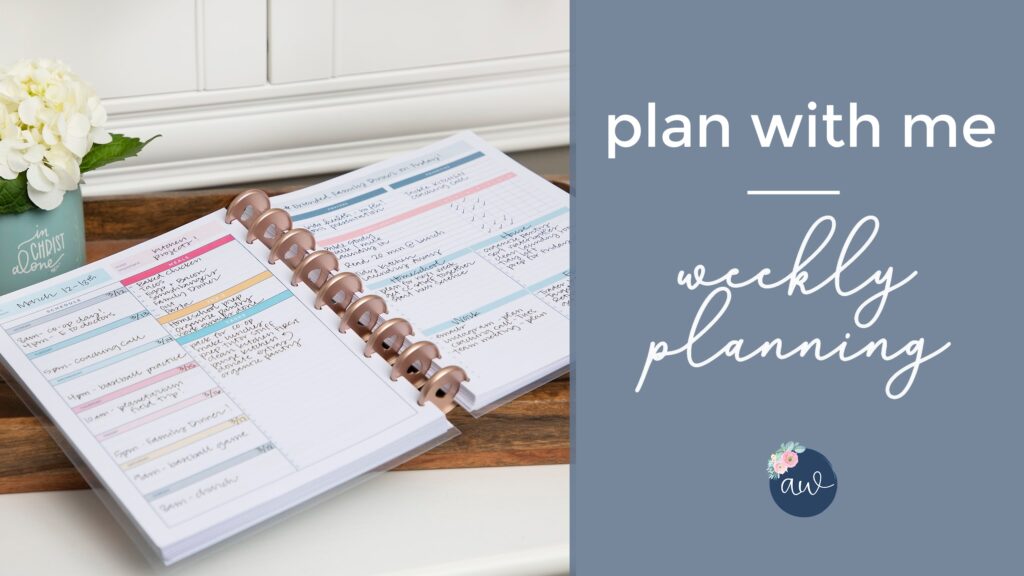 P.S. Our BRAND NEW 2023-2024 S.O.S. Planners are launching in a little over a week! Join us for our Planning Party where we'll reveal the new planners + share a ton of giveaways with you!! RSVP at the link below! ⬇️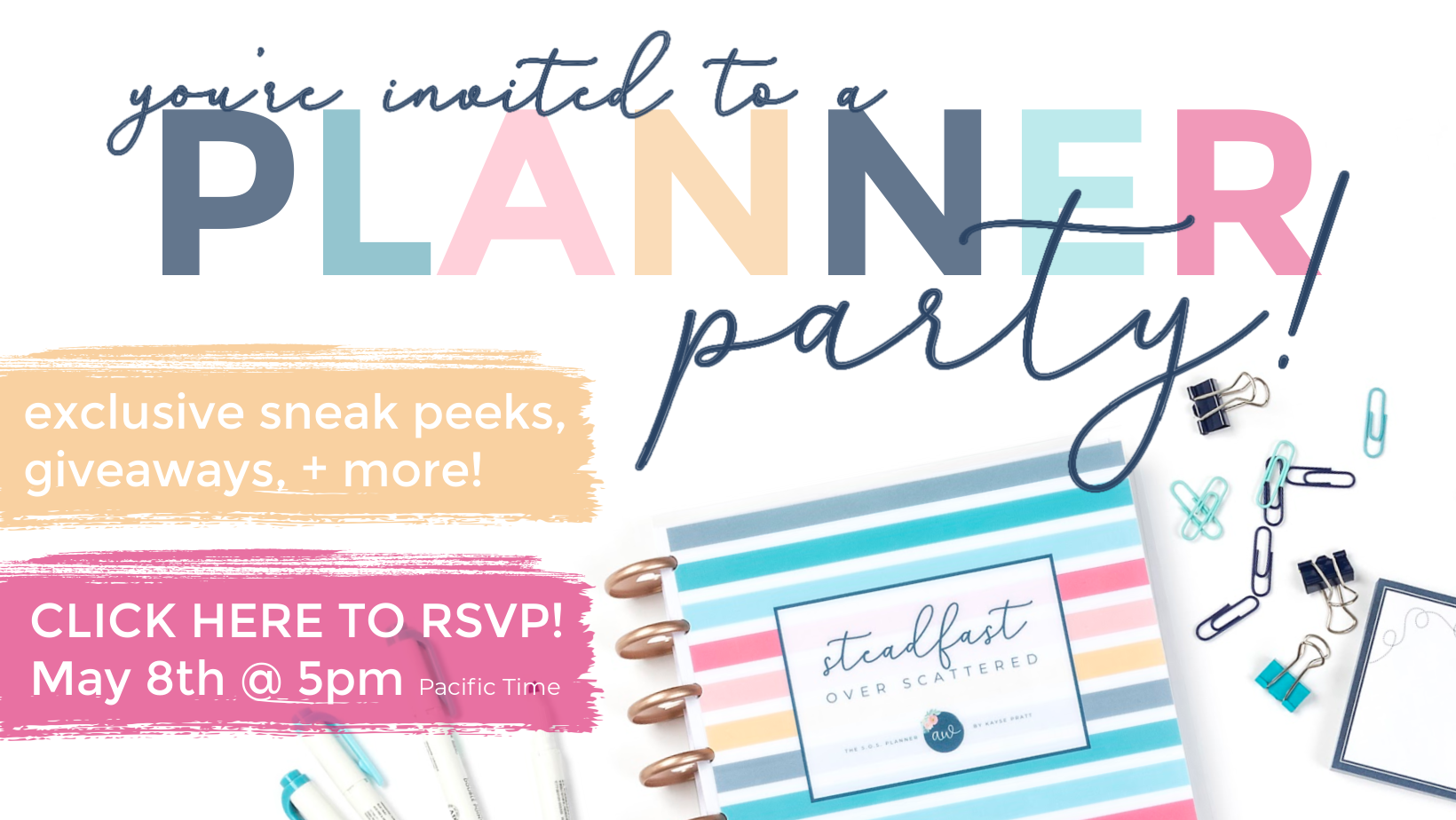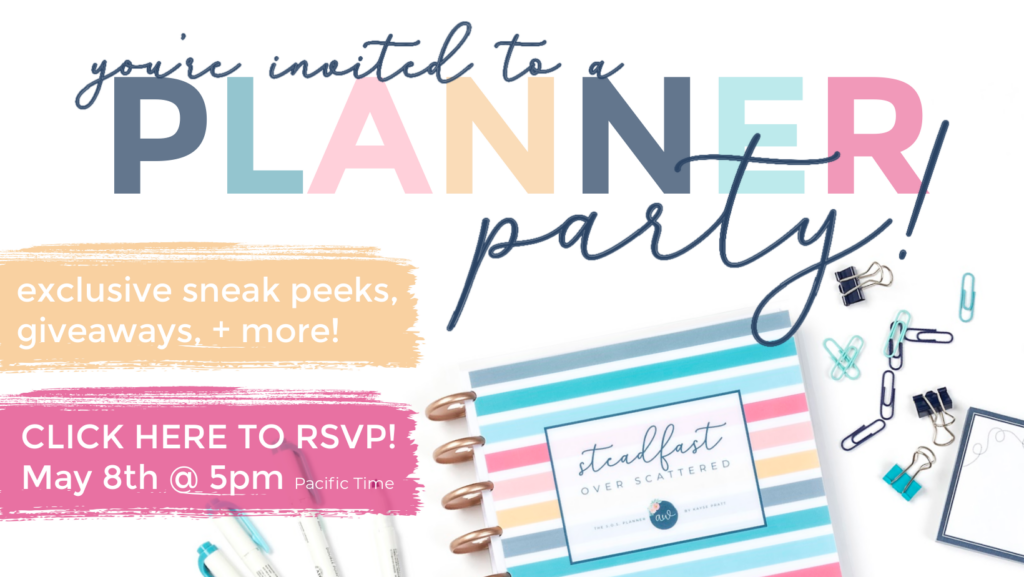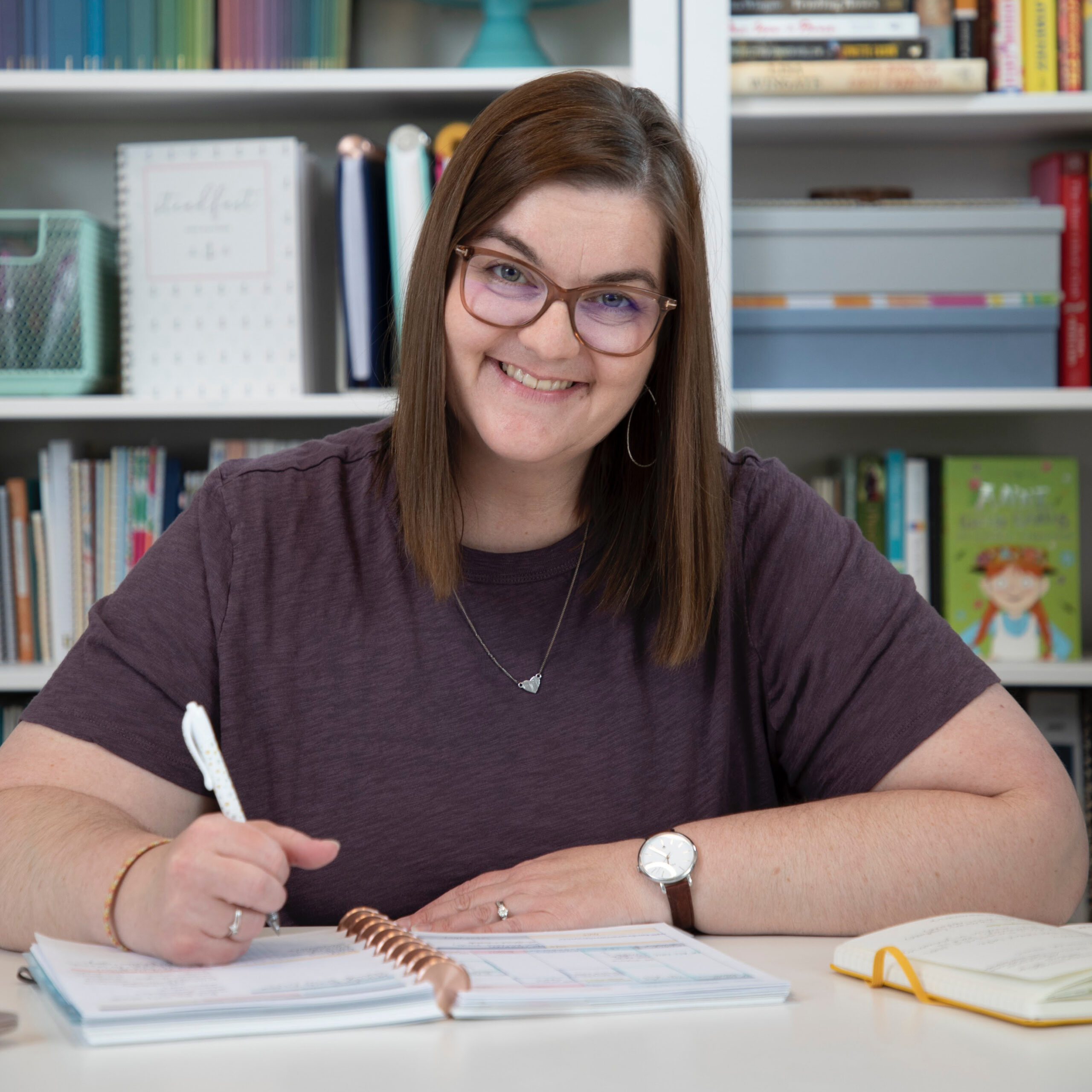 Kayse Pratt serves Christian women as a writer + designer, creating home + life management resources that help those women plan their days around what matters most. She's created the most unique planner on the market, helped over 400 women create custom home management plans, and works with hundreds of women each month inside her membership, teaching them how to plan their days around what matters most. When she's not designing printables or writing essays, you'll find Kayse homeschooling her kids, reading a cheesy novel with a giant cup of tea in hand, or watching an old show from the 90's with her husband, who is her very best friend.