It's one of those magical times when both kids are asleep and there's actually quiet in the house. Pure bliss.
So I'm sitting down to write. Because I can.
Life is simply never what you expect, is it?
I think that's what I've learned the most in the last seven years. Those expectations I had for what life was going to be like? They are far from reality these days. Sometimes that's great. Sometimes it's hard.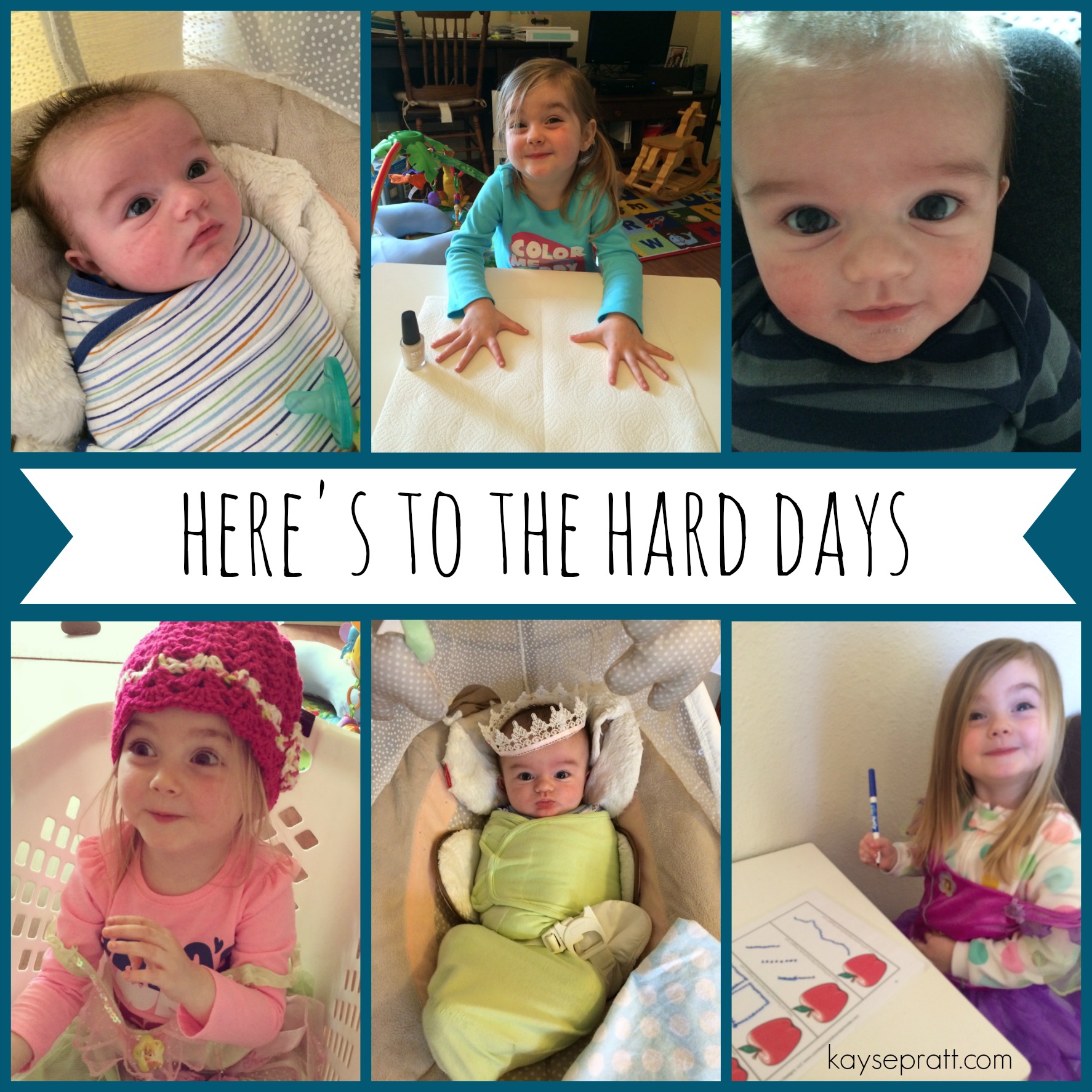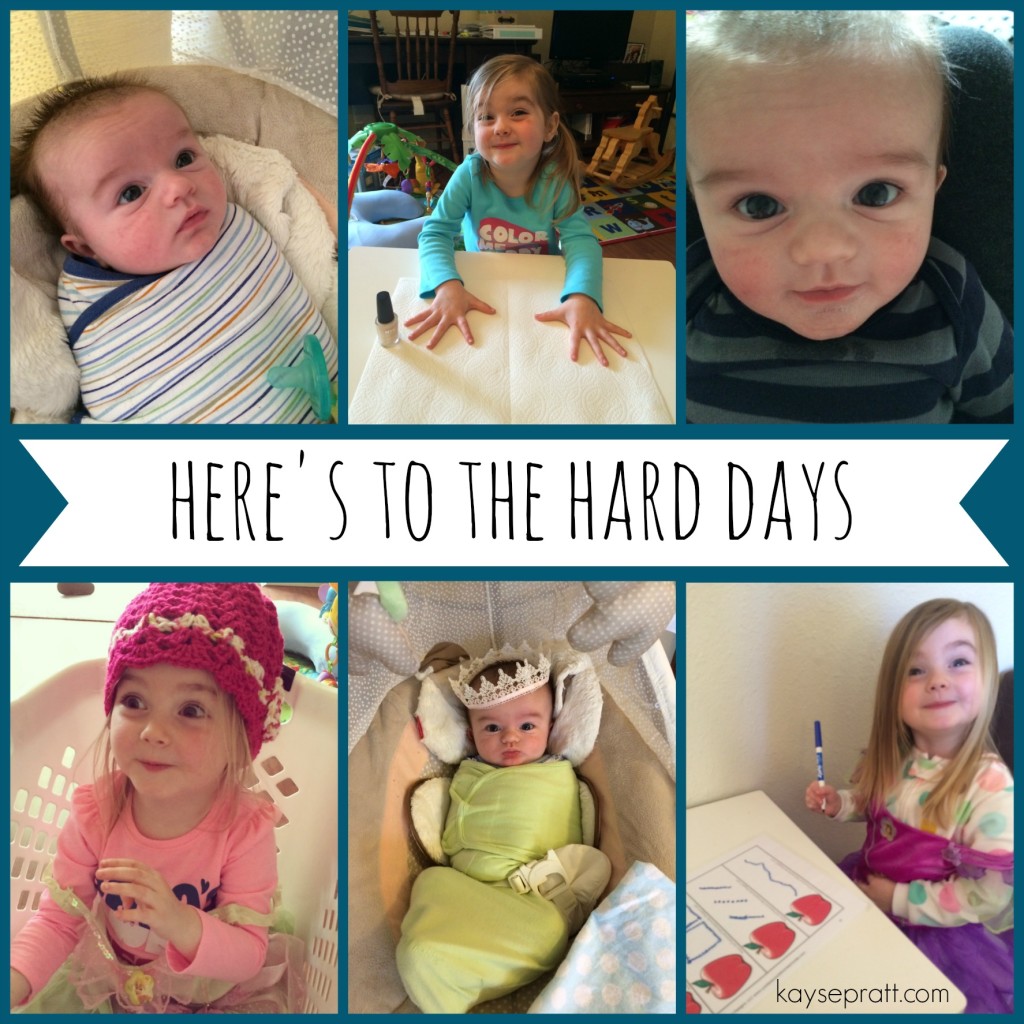 February is always a tough month for me. For whatever reason, dates resonate deeply with me, and February is the month my mom died. The 25th, to be exact, and I spend the whole month with the approaching date in the back of my mind. I feel quieter. More contemplative. Nostalgic. That's a typical February for me now.
I didn't expect her to be absent when I got married. When I started raising my kids. I never expected that.
She's not here, but life is good, and that's strange.
Having come so close to losing my own life, to facing the reality that I may not be here to raise my own babies, well, that's made me a million times more grateful for the time I've been given. For the two miracles under my care.
The threes are rough. Forget the terrible twos, the threes have them beat by a longshot. Every day is a bit of a struggle right now, and last week I told Jon that I was ready to drive south for a while, all by myself, because I didn't think I could survive another day at home with the whining and the arguing and the hysterical fits over the fact that I called her boots "shoes" instead of "boots". True story.
But the truth is that it's a blessing that I get to be here at all. It's a blessing that I get to be her mom, get to help her figure out how to manage those emotions and make good choices and learn how much she is deeply loved and cherished. Every day, every moment that I get with her is a blessing, no matter how hard. It's a blessing simply because I am here.
And then there's the boy. Oh, if you could spend a day with him! I know he won't always be so compliant, but for now, the kid is happy all day long. He smiles non-stop, or else he sleeps. There's quite a bit of pooping thrown in there too, but that's to be expected, I suppose.
He reminds me that the days are long but the years are short. Because it wasn't very long ago that Emily was his age. And I think I wished a lot of those days away, thinking things would be better tomorrow, and missing the joy in today. I think I shorted her there, because I didn't know.
But I know now, and she is only three, and I'm not going to screw the rest of this up. Well, I probably am, but not by wishing the days away.
Motherhood is hard. Today I changed three poopy diapers before 7am and needed a second shower by noon. Last week, Emily yelled, "I cannot stand you!!!" in my face because I told her it was time to get dressed. It's hard. Every day is hard.
But I'm finding, too, that every day is sacred. There are only so many days that I get to spend with these miracles. And I don't know which day will be my last, so I have this renewed passion to make sure each one counts.
I expect to be here for a while, and I expect them to be here for a while, but life doesn't always turn out the way you expect. 
I've got them today. So today I will scoop them up in my arms and kiss their sweet faces. I will let her "cook" with me, even though it takes twice as long and gets three times as messy. I will hold him while he sleeps because I can, and my to-do list can wait. I will remind myself that this is a season, and it's one I'll wish back someday, no matter how impossible that seems today.
Right now, this season has me re-prioritizing. Stripping my responsibilities and my schedule down to the bare minimum so that I can do this mommy thing well. I only get one shot at it, and other things can wait. Time is short.
My life may not look as expected, but I'm grateful for that now. Grateful to the One who gave me what I needed instead of what I wanted, and who restored the years of brokenness by bringing years of redemption.
Here's to the hard days. May we see the beauty in the struggle, and be grateful for the time we've been given.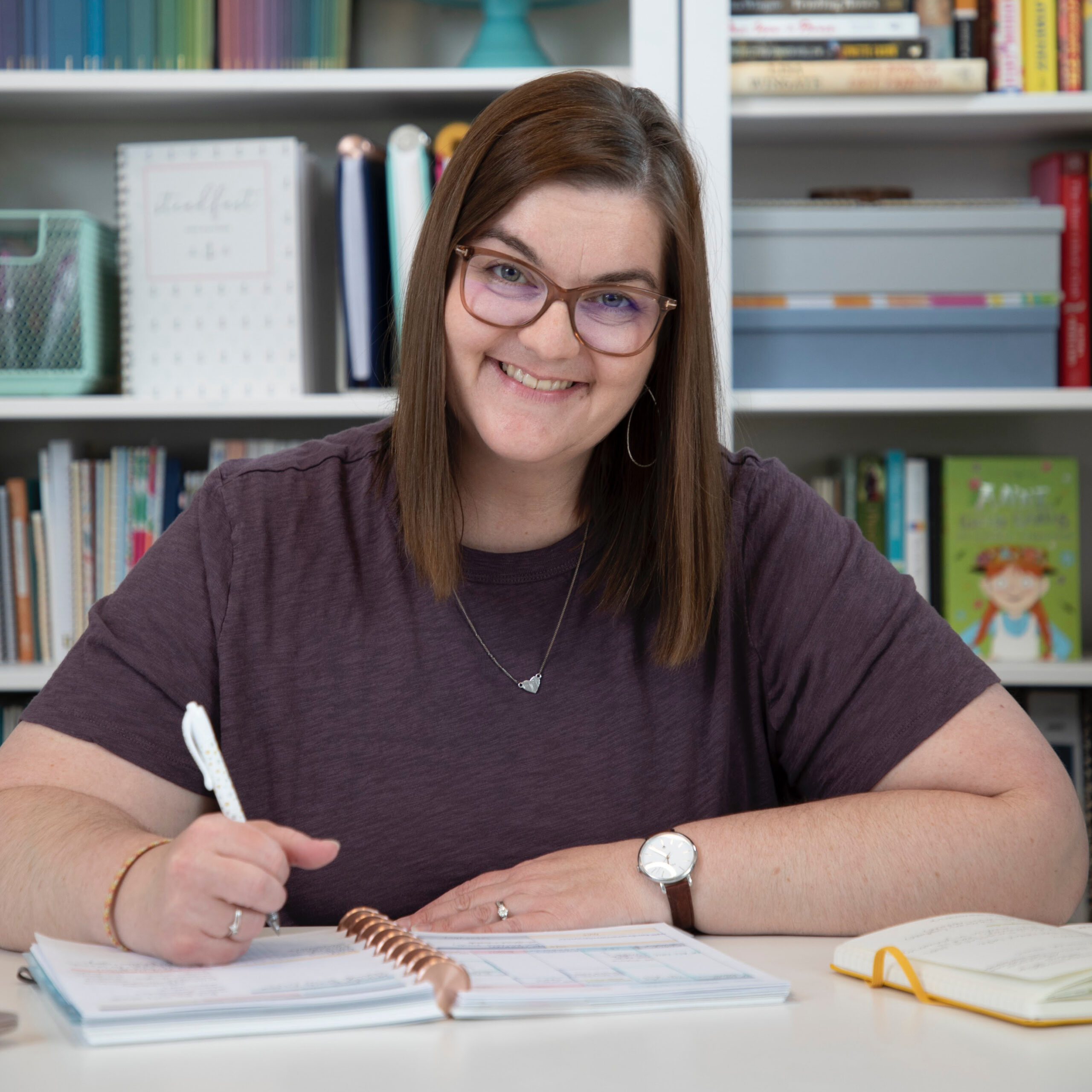 Kayse Pratt serves Christian women as a writer + designer, creating home + life management resources that help those women plan their days around what matters most. She's created the most unique planner on the market, helped over 400 women create custom home management plans, and works with hundreds of women each month inside her membership, teaching them how to plan their days around what matters most. When she's not designing printables or writing essays, you'll find Kayse homeschooling her kids, reading a cheesy novel with a giant cup of tea in hand, or watching an old show from the 90's with her husband, who is her very best friend.