Facts, Feelings, and February
"Mom, I have the throw-up feeling again," she tells me, the panicked look back in her eyes.
Our sweet girl deals with some big fears, and when those fears fill her head, her feelings get pretty big, too. She can't tell the difference between fact and fiction at that point – she's consumed by emotion.
But we grown-ups know that feelings and facts aren't the same thing. She's not sick, just worried about something she can't control. So, I hold her hands, look her right in those scared eyes, put on my most confident mom-look, and tell her the truth.
"You're not sick. You're healthy. You haven't thrown up in a very long time, and you're not going to throw up today. You're safe, and I'm right here."
And as I repeat the facts to my anxious daughter, her mind calms and she remembers what is really true.
Sometimes, especially this time of year, I feel like I need someone to do the same for me.
February is my least favorite month of the year, because it's the month my mom died. It is the singular most defining event of my adult life, and I still struggle with the fact that she's not here. February makes me sad, and sadness can sometimes make me forget what's true.
I wonder if you ever feel that way, too.
Maybe with all the emphasis on LOVE and RELATIONSHIPS this month, you're feeling sad because you don't have a relationship to celebrate. Or maybe you do, but you feel like yours doesn't really measure up.
Maybe you've lost a friend, a loved one, a job, or a dream, and you're feeling confused because this year was supposed to be better, wasn't it? And here it is, already the second month of the year, and 2018 isn't looking as great as you hoped it would.
Maybe it's just cold and dreary outside, and you feel it on the inside, too.
So today, if you're sad for any reason, I want to hold your hands, look into your eyes, and tell you the truth. Truth that is solid, and unchanging, and more powerful than your feelings.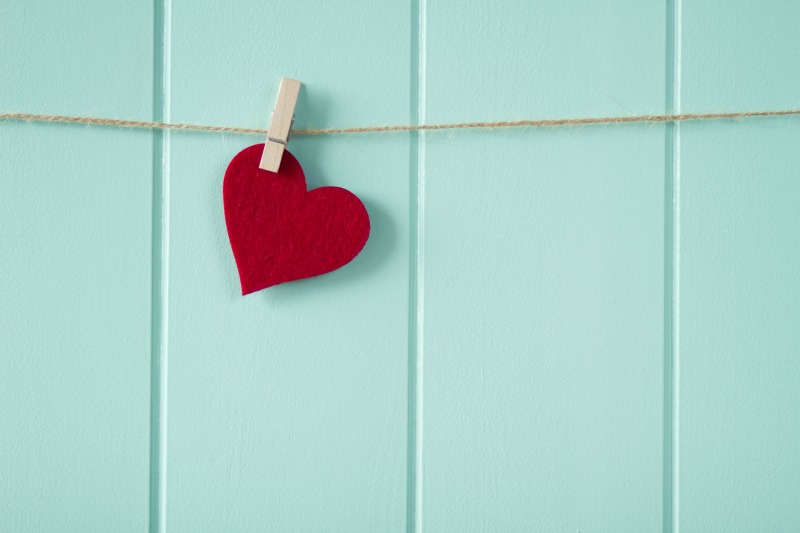 YOU ARE LOVED.
"We love because he first loved us." – 1 John 4:19
"For God so loved the world, that he gave his only Son, that whoever believes in him should not perish but have eternal life. For God did not send his Son into the world to condemn the world, but in order that the world might be saved through him." – John 3:16-17
We focus a lot on how to love others this month, but we can't even start to do that unless we realize how much we've already been loved. He loved us FIRST, and showed us just how much He loved us by saving us from our sins, even sending His only Son to save us.
He went first – we are never expected to love out of our own power, only His. If you're feeling empty and unloved, don't look to your husband or your kids or your work – look to Scripture, and be filled by the only One who can truly love you unconditionally. Read about how He has already shown you His love in so many ways.
---
YOU ARE CHOSEN.
"…he chose us in him before the foundation of the world, that we should be holy and blameless before him. In love he predestined us for adoption to himself as sons through Jesus Christ, according to the purpose of his will, to the praise of his glorious grace…" Ephesians 1:4-6a
"But God, being rich in mercy, because of the great love with which he loved us, even when we were dead in our trespasses, made us alive together with Christ—by grace you have been saved—and raised us up with him and seated us with him in the heavenly places in Christ Jesus, so that in the coming ages he might show the immeasurable riches of his grace in kindness toward us in Christ Jesus. For by grace you have been saved through faith." – Ephesians 2:4-8a
Many of us fall on different sides of this debate, but Ephesians tells us clearly that God chose His children, and gives them faith. If you believe Christ died and rose to cover your sins, you can rest assured that He chose you, gave you faith, and has welcomed you into His family. There's nothing you have to do (and nothing you CAN do) to earn that place. He's given it to you freely, extended grace without condition, because He has fully loved and chosen you.
---
YOU ARE CHERISHED.
"Are not five sparrows sold for two pennies? And not one of them is forgotten before God. Why, even the hairs of your head are all numbered. Fear not; you are of more value than many sparrows." – Luke 12:6-7
"Even before a word is on my tongue, behold, O Lord, you know it altogether. You hem me in, behind and before, and lay your hand upon me. Such knowledge is too wonderful for me; it is high; I cannot attain it." – Psalm 139:4-6
God cares deeply about the details, even so much as to know when a sparrow falls, or how a flower is dressed in the field. Friend, He cares so much more for you – even knowing the number of hairs on your head! I don't even know the number of hairs on my kids' heads, and I love them with everything in me. God loves you even more than that. He cherishes you, catches your tears, and promises to never leave you.
---
YOU WERE MADE ON PURPOSE AND FOR GOOD.
"For by grace you have been saved through faith. And this is not your own doing; it is the gift of God, not a result of works, so that no one may boast. For we are his workmanship, created in Christ Jesus for good works, which God prepared beforehand, that we should walk in them." – Ephesians 2:8-10
These days, the idea that you were "made for a purpose" is popular, but I think the Biblical truth is that you were made ON purpose. The Lord was purposeful when He created you – you are not here by accident. As far as what you were made for, the Bible says clearly that you were made for good works. Not necessarily one specific purpose, but many good things, made available to us because of our faith in Him! So relax. You were made out of love and care, and created to bless others by sharing that love. And that's enough.
---
YOU ARE SAFE.
"According to his great mercy, he has caused us to be born again to a living hope through the resurrection of Jesus Christ from the dead, to an inheritance that is imperishable, undefiled, and unfading, kept in heaven for you, who by God's power are being guarded through faith for a salvation ready to be revealed in the last time." – 1 Peter 1:3b-5
As a child of God, no matter what happens here on this earth, your eternity is secure. You have a place with Him, made by Him, in heaven. And no one can destroy that.
---
My daughter isn't the only one who needs to remember what's true. When your feelings get big this month (or anytime, really), my prayer for you is that you'll come back to the truth. Remember the good news of the Gospel, and let it change your mind to make it more like His.
I'll be doing the same.
---
Want these Bible verses in a printable form? Enter your email below and we'll send you a few beautiful cards with four of these key verses, for you to print out and post around your house, or slip into your Bible, or frame by your bedside. You're loved, and we don't want you to forget it.
Get the printable verse cards.
Enter your email and we'll send these verse cards straight to you!
You'll also receive our weekly newsletter, providing you with encouragement and resources to help you make time for what matters most.
*By subscribing, you're agreeing to our privacy policy.
Get the printable verse cards.
Enter your email and we'll send these verse cards straight to you!
You'll also receive our weekly newsletter, providing you with encouragement and resources to help you make time for what matters most.
*By subscribing, you're agreeing to our privacy policy.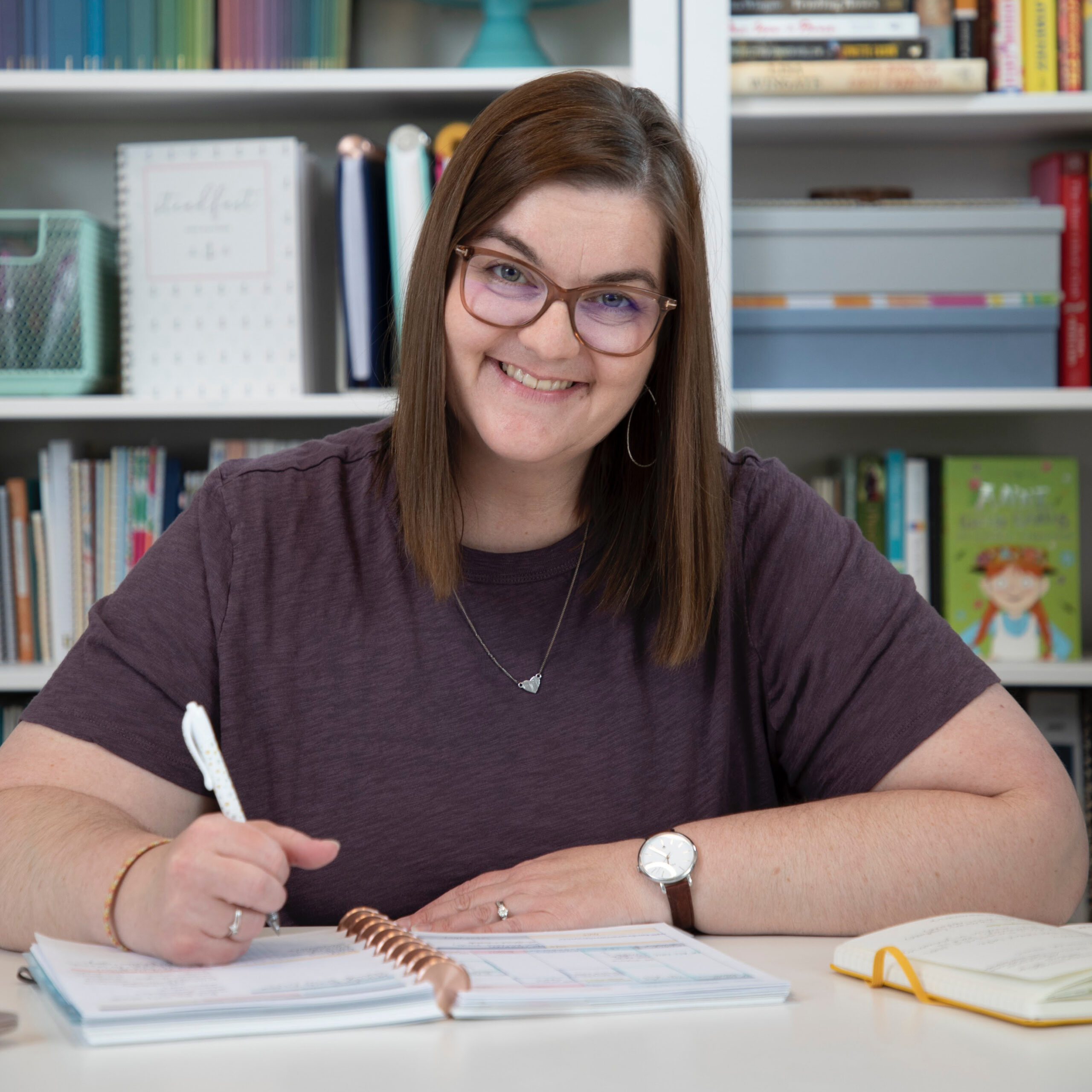 Kayse Pratt serves Christian women as a writer + designer, creating home + life management resources that help those women plan their days around what matters most. She's created the most unique planner on the market, helped over 400 women create custom home management plans, and works with hundreds of women each month inside her membership, teaching them how to plan their days around what matters most. When she's not designing printables or writing essays, you'll find Kayse homeschooling her kids, reading a cheesy novel with a giant cup of tea in hand, or watching an old show from the 90's with her husband, who is her very best friend.